Repair Flooring
San Antonio TX

Repair Flooring San Antonio
Flooring sets the stage of any room and must be beautiful, but also functional. Sky Roofing, Construction & Remodeling is a trusted flooring damage repair company that has been serving homeowners and commercial property owners in San Antonio for over twenty years. Our expertise is making scratched, dented damaged floors look like new. Call for a free estimate for any kind of floor repair (210) 942-9797.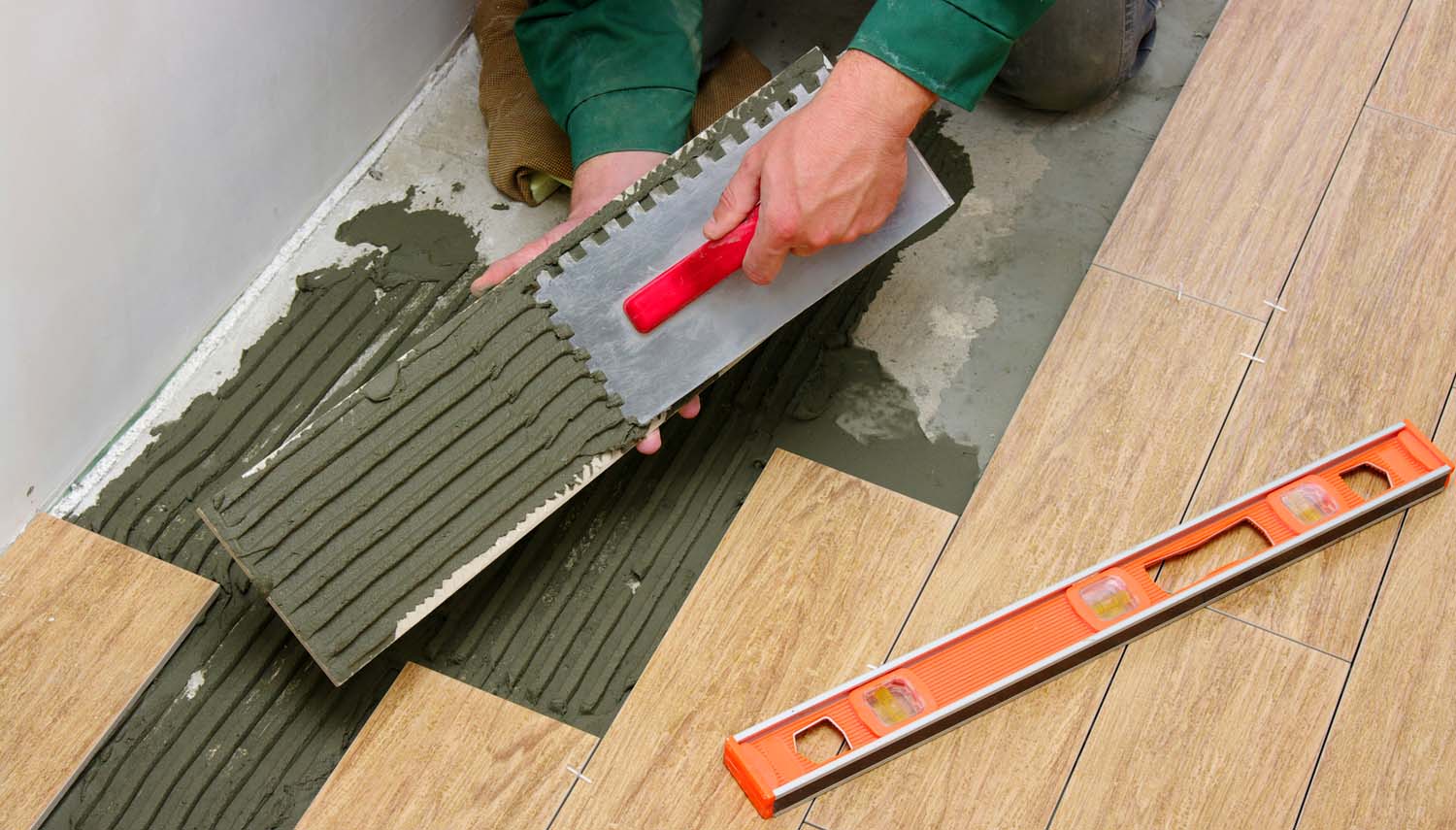 The Qualifications of the Best Flooring Repair Contractors
Flooring sets the stage for a beautiful room or office. Balancing durability with good design is essential. If you've invested in flooring you love, and it has been damaged, all is not lost. Do an online search for flooring repair near me. What you will find is a list of many different types of repair options, from high end contractors to the handyman next door.
If you need to Replace hardwood flooring or refinish hardwood floors it's best to hire specialists from a home construction or remodeling team. They have in-depth knowledge of flooring, but also underlay and subflooring, temperature and humidity requirements and many other important structural issues related to flooring performance and maintenance. Hiring a team simply based on a low flooring repair cost isn't always the least expensive in the long run.
Wood floor repair is different from laminate flooring repair, but experienced teams can handle any project with ease, because they've dealt with so many materials and projects over time. And, if they discover the damage caused by a specific construction problem, they can fix the problem on the spot, without having to call in a third party contractor.
Types of Flooring Repair Services
Hardwood flooring is solid wood, usually cut from oak, walnut, or hickory, or sometimes maple or cherry. Hardwood floors are the designers choice, for their beauty and warmth. To install hardwood flooring, there are tips only the pros know. For example, planks need to be kept in the room where they will be installed for at least three to five days before they are installed. This allows them to acclimate to the humidity and average temperature.
A case of planks will have consistent color, but color often varies from case to case. Experienced installers will lay out all of the planks, mixing all of the cases up so that there is a nice variation throughout the whole room. It's also a good idea to do a layout and stagger board lengths. Pros also know how to check boards for warping or damage. The straightest planks should be used in the center of the floor.
Any kind of flooring has the possibility of being damaged. Flooding is notoriously bad for hardwood floors, but water seeping under laminate or vinyl flooring can be awful as well. Extreme heat and humidity can cause buckling in any kind of floor. If you are looking for water damaged floor repair, hire a team that can inspect the floor all the way to the subfloor. Their experience can help you decide if you need to do repair work on a deeper level. It's never a good idea to put new planks over a damaged subfloor, but installers from a construction or remodeling firm can fix it right away.
If you need bathroom floor repair a repair team with construction experience is an excellent idea, as drainage, water pipes, the seal around a toilet tub or sink are critical aspects of doing the job right. Installing hardwood floors properly includes measuring, cutting, fastening to joists, and when it comes to wood floors staining and sealing. These are tasks that require a lot of experience, especially staining and sealing. Wood floors that haven't been prepared properly won't stain evenly, and will be blotchy. This could ruin a project.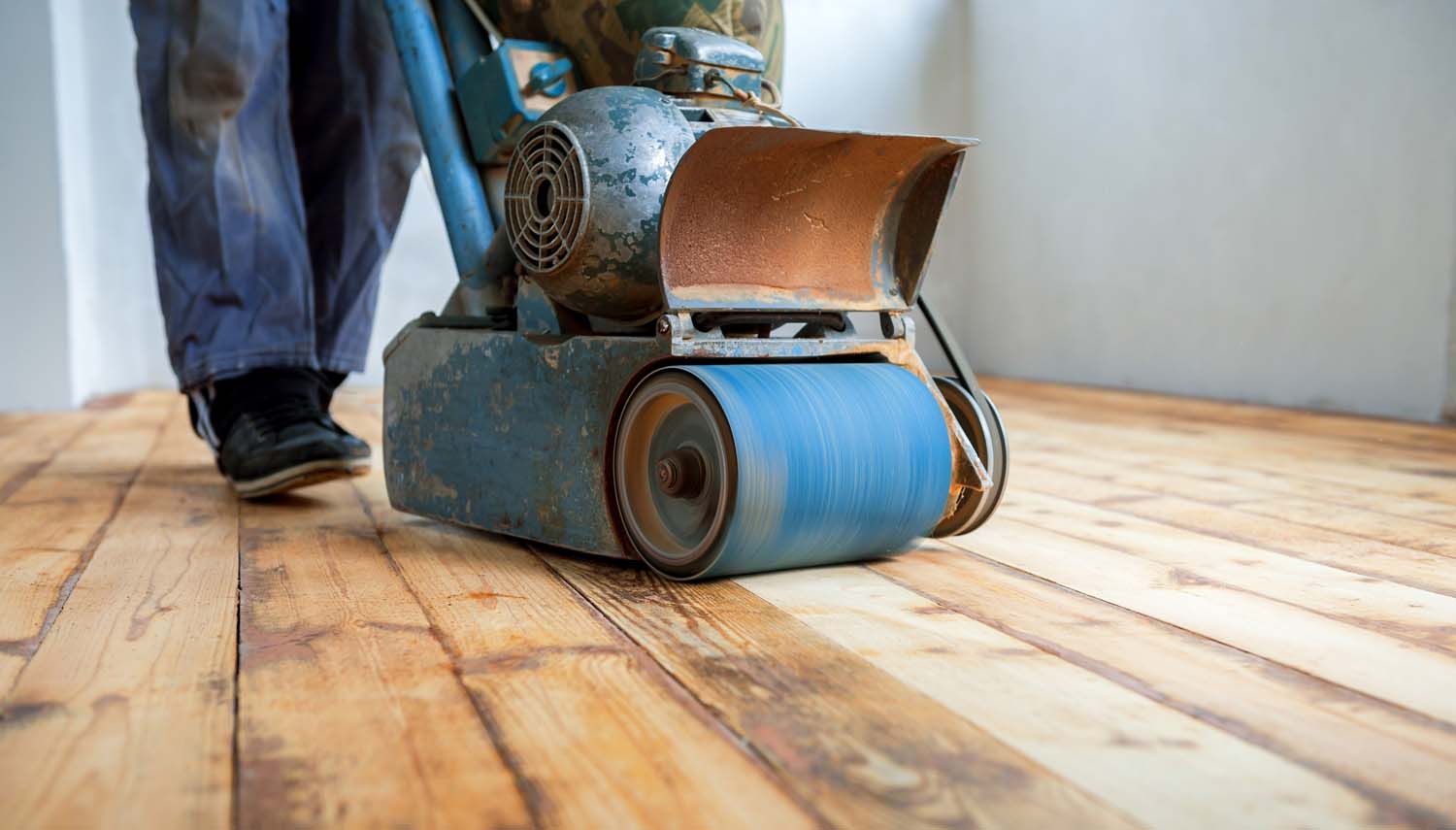 Choosing the Right Contractor to Repair Flooring in San Antonio
Choosing the right flooring repair contractor is easy if you follow a few basic rules. First of all, hire a contractor who is as close to your region as possible. There are plenty of "storm chasers" out there, contractors that go where disaster strikes, where there are people desperate to pay big dollars for urgent repairs. A storm chaser won't care that much about their local reputation, since they are always serving a new community.
On the other hand, a contractor that lives and works in your area, one who is a true member of the community, will want to ensure that the job goes well and that you are pleased with the results, so you will tell others.
Second in importance is experience, not just in floor repair but also in construction and remodeling. When a floor gets damaged it can cause a problem that goes deeper into the structure of your home. Or, maybe the damage was caused by a structural or plumbing problem. This will need to be fixed, before the floor is repaired. Why not hire one contracting firm that can handle both projects?
Simple repairs like scratching on wood planks or staining can often be handled with a simple floor repair kit. Otherwise it's best to call in professionals with construction and remodeling experience, for a fast and perfect project.
Finally, don't forget customer service, which includes good communication. Flooring repair contractors are often busy, and take on as many jobs as they can handle. That doesn't mean they have an excuse to not adhere to a set schedule or let you know if your project is going to get started late.
Contact Sky Roofing Contracting & Remodeling to Repair Your Flooring
Sky Roofing Construction & Remodeling is a professional, licensed contractor that has been doing floor repair in San Antonio for over twenty years. Trusted in all areas of design, kitchen and bathroom remodels, additions, roofing, siding and flooring, Sky is a go-to team that will get your floor repair done on time and on budget. From precious hardwood floor repair to a complete install, Call Sky Roofing Construction & Remodeling at (210) 942-9797.
Read more about our flooring and roofing services we offer here.
Quality workmanship done right the first time
Address
415 Balcones Heights Rd.
San Antonio, TX 78201
Email
Contact@SkyRoofingConstructiontx.com