Kitchen Remodeling
San Antonio TX

Kitchen Remodeling San Antonio
Sky Roofing Construction & Remodeling is a full service company specializing in kitchen remodeling and home renovations for San Antonio. Whether you are dreaming of new kitchen cabinets, or needing an experienced kitchen designer to completely open up and transform the space, Sky is the trusted name in home renovation, known for quality workmanship, kitchen design, and customer service.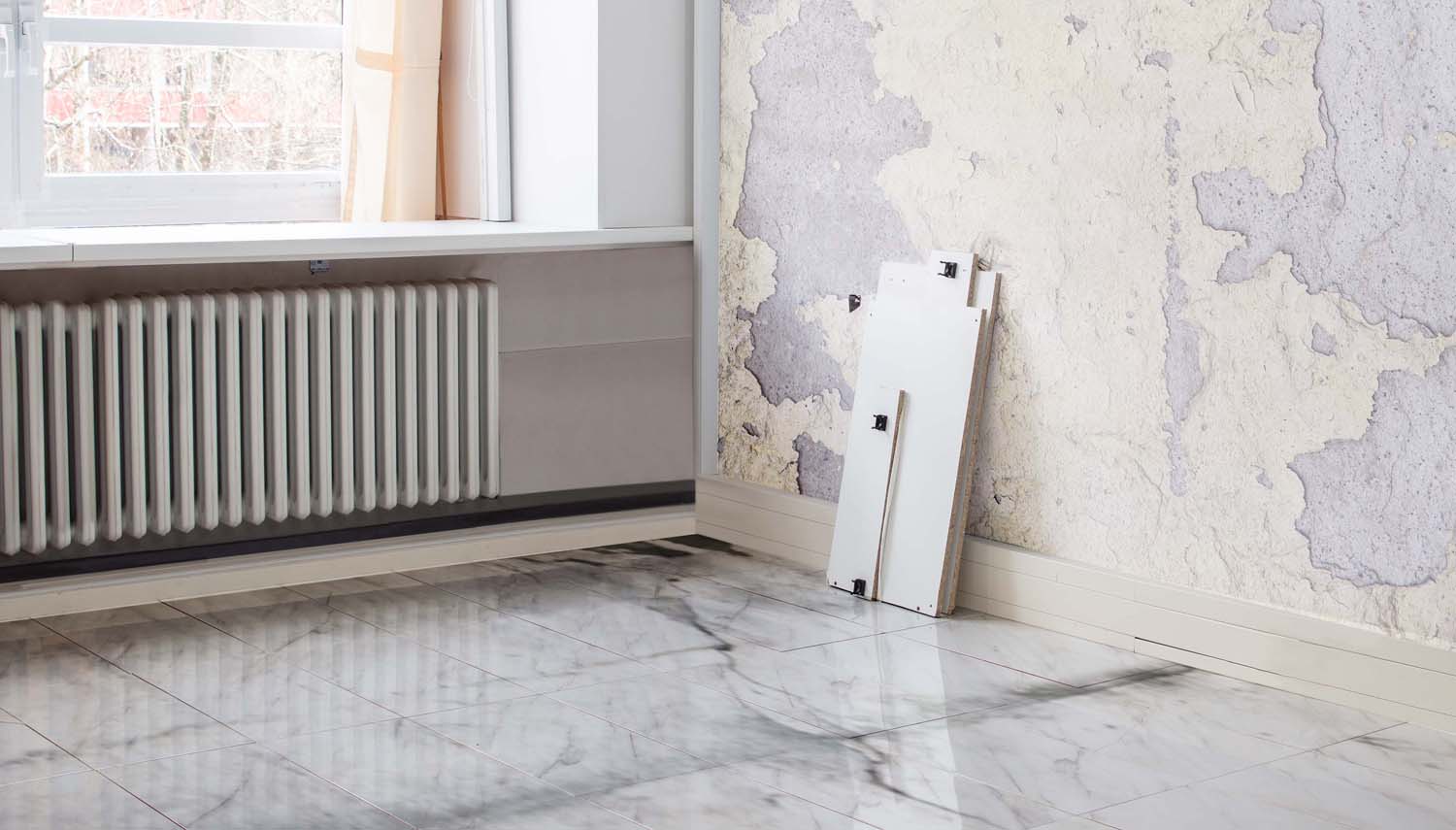 Reasons to Remodel Your Kitchen
While imagining a kitchen remodel is exciting, actually taking the plunge and hiring a contractor can be nerve wracking. Of course, you want to end up with a beautiful functional space, without running up costs beyond your budget. Sounds easy, right? This article has tips and advice for making your kitchen renovation less stressful.
Many people focus on looks. While envisioning new kitchen cabinets and countertops is certainly fun, there are other goals to consider besides appearances. Establishing some key goals can help. For example, if you have just purchased a new home and the goal is to fix an outdated kitchen, investing in significant updates and quality materials makes sense. You might be living there for a long time. If you are simply looking to sell a home, spending a lot on renovation won't make sense. You don't know what future buyers might like. Simple upgrades like new paint, new curtains or installing some new kitchen shelves might be enough..
One primary goal has to be functionality. Take time to assess how you live in and use the space. Is the layout convenient? Is the kitchen too small or dark? Perhaps the refrigerator and sink are at opposite ends of the room, and it's a hassle to wash and prep food. Get clear on key issues and the plan will become more clear.
Another goal might be energy efficiency. An older home would benefit from upgrades that will save money on utilities. Updated lighting, fixing leaks, or upgrading a new kitchen faucet, can save money too.
From basic refreshes to tear down kitchen renovation, a kitchen designer can help you make good decisions and lead you to an experienced contractor. Then, after a little bit of chaos, your kitchen will be the gorgeous gathering place you've always dreamed of.
Kitchen Remodeling – What's Involved
Right now, the kitchen of your dreams is exactly that. If you are busy imagining a new kitchen that looks like glossy photos in a design magazine, take a step back. Photos can serve as inspiration, but you have to assess what your space is actually like and what is reasonable considering your budget. Your first task is to decide how you want the kitchen to function.
Do you lack storage? Are smaller appliances cluttering you countertops or hard to reach? Do you like to entertain, but can't? Make a list of must-haves and your main points of frustration. You will be infinitely happier if your new kitchen plan solves these problems and it's where the bulk of the budget should go.
Speaking of budget, being realistic doesn't mean you can't have a gorgeous new kitchen. Ask potential contractors where they would recommend saving money, and where to splurge. Countertops are a high ticket item and visually important. But investing a fortune on high end Carrara marble and installing low grade cabinets doesn't make sense. Quartz is less expensive, beautiful, and might allow for higher quality cabinets with great storage.
Are walls coming down? An island being added? Would moving the plumbing solve a lot of layout problems? Get advice from professionals about what you could do with a slightly higher budget, if you can. It's better to do all of the upgrades at once.
The average kitchen renovation costs roughly 20% of the home's value. That gets allocated to cabinetry, construction, flooring, plumbing and electric, design fees, countertops, and paint and cleanup. Look over your numbers and consult with a contractor you trust regarding the hidden costs only they would know about. Let them know where you are dying to see the biggest transformation. Is it the floor, cabinets, countertops, or maybe appliances? Then balance that with what will have the biggest impact in terms of how you use the space, and go from there.
The kitchen renovation of your dreams is possible, but far more likely when you hire a professional contractor with experience.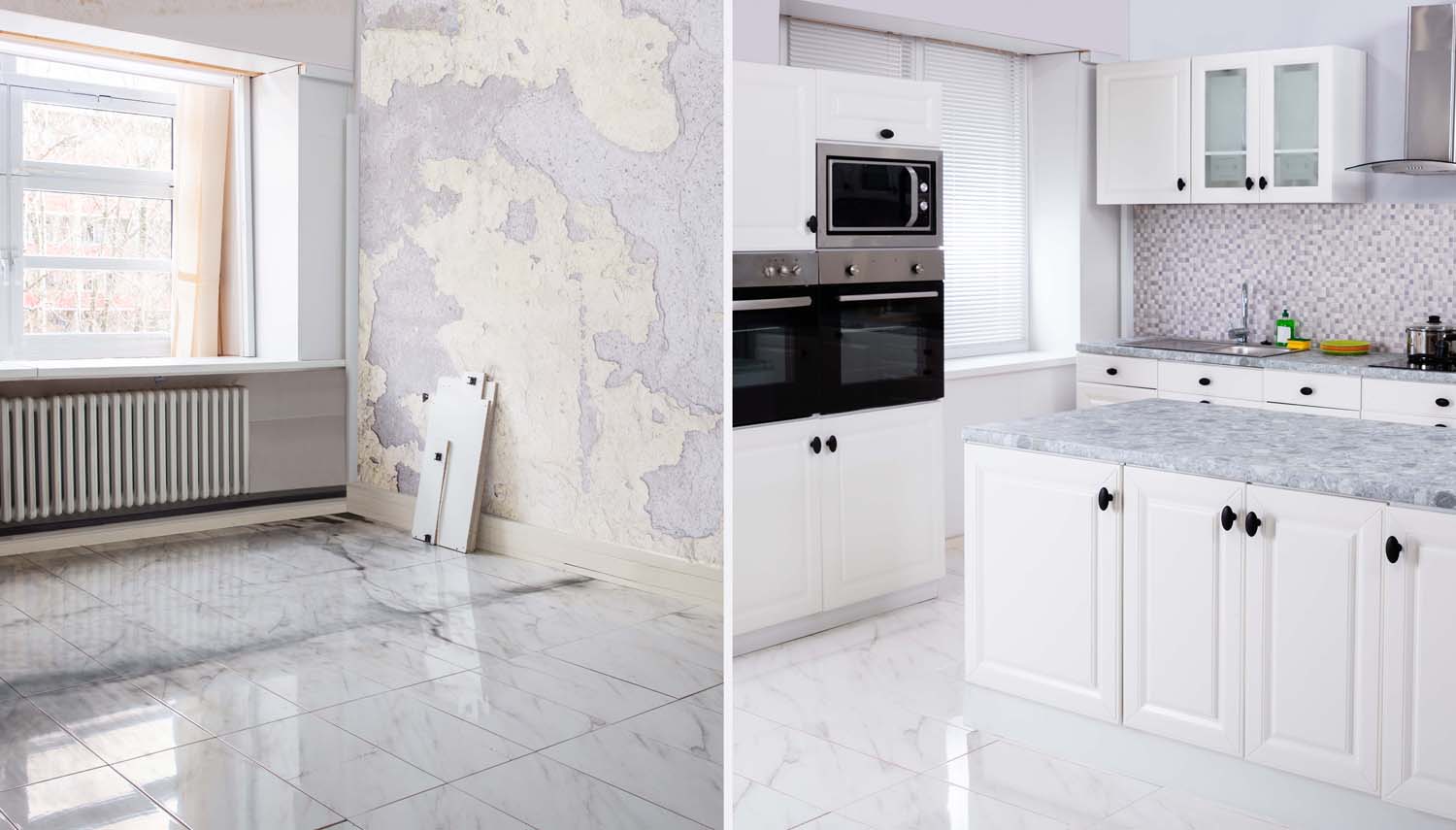 Kitchen Remodeling San Antonio – Bring in the Pros
As tempting as it might be to try a DIY kitchen renovation, hiring an experienced contractor with design experience is best. They know materials, they've learned common pitfalls to avoid, and they can source wholesale materials at a better price.
How should you choose a kitchen contractor? Interview several firms. First, you'll want to find out if the communication will be consistent and clear. Owners and project managers tend to travel from job site to job site. Will they return your calls during the project? Will they give you a timely heads up if the schedule changes? Contractors have a reputation for disappearing unexpectedly for weeks on end. It can be due to a scheduling issue, or a lack of sourcing materials on time. Ask about how the contractor approaches scheduling, including sourcing materials. Before you hire them, make sure they are reliable and good at communicating.
Local contractors with established offices in your region are a good choice. They will be available for follow up, or if you like their work, available for the next project. Ask about the experience and training of the entire team. Is everyone licensed? Certified in specific skills? Of course, you want to know that they are insured. Try to get references, and be sure to interview several past clients.
Most professionals will offer a contract so look it over carefully or hire a lawyer to do so. Will they take care of all permits? Do they accept staged payments? How is clean up and debris handled? When you get the feeling that you and a contractor are on the same page regarding design, schedule, and budget, it's worth spending a little more to hire them. Your new kitchen and all the moving pieces that go into it, are more likely to fall into place.
Contact Sky Roofing Construction & Remodeling in San Antonio
Sky Roofing Construction & Remodeling are trusted kitchen renovation experts, serving homeowners in the San Antonio TX area. A certified and licensed contractor for over twenty years, Sky Roofing Construction & Remodeling has the depth of experience that will build you the best kitchen, with the highest quality workmanship and materials, on time and on budget. Whether you are looking for a complete transformation and construction, or simple upgrades to give your kitchen new life, call Sky for great ideas and a free estimate (210) 942-9797.
Rread more about the services we provide for homeowners in San Antonio, including kitchen renovations.
Quality workmanship done right the first time
Address
415 Balcones Heights Rd.
San Antonio, TX 78201
Email
Contact@SkyRoofingConstructiontx.com