Siding Contractor
San Antonio TX

Siding Contractor San Antonio
First impressions count, which is why Sky Roofing Construction & Remodeling is certified as a siding contractor. Sky Roofing Construction & Remodeling is a trusted siding contractor in San Antonio TX. We've been helping commercial and residential property owners transform their exteriors for over twenty years. Explore today's choices with Sky. are beautiful, but also energy efficient.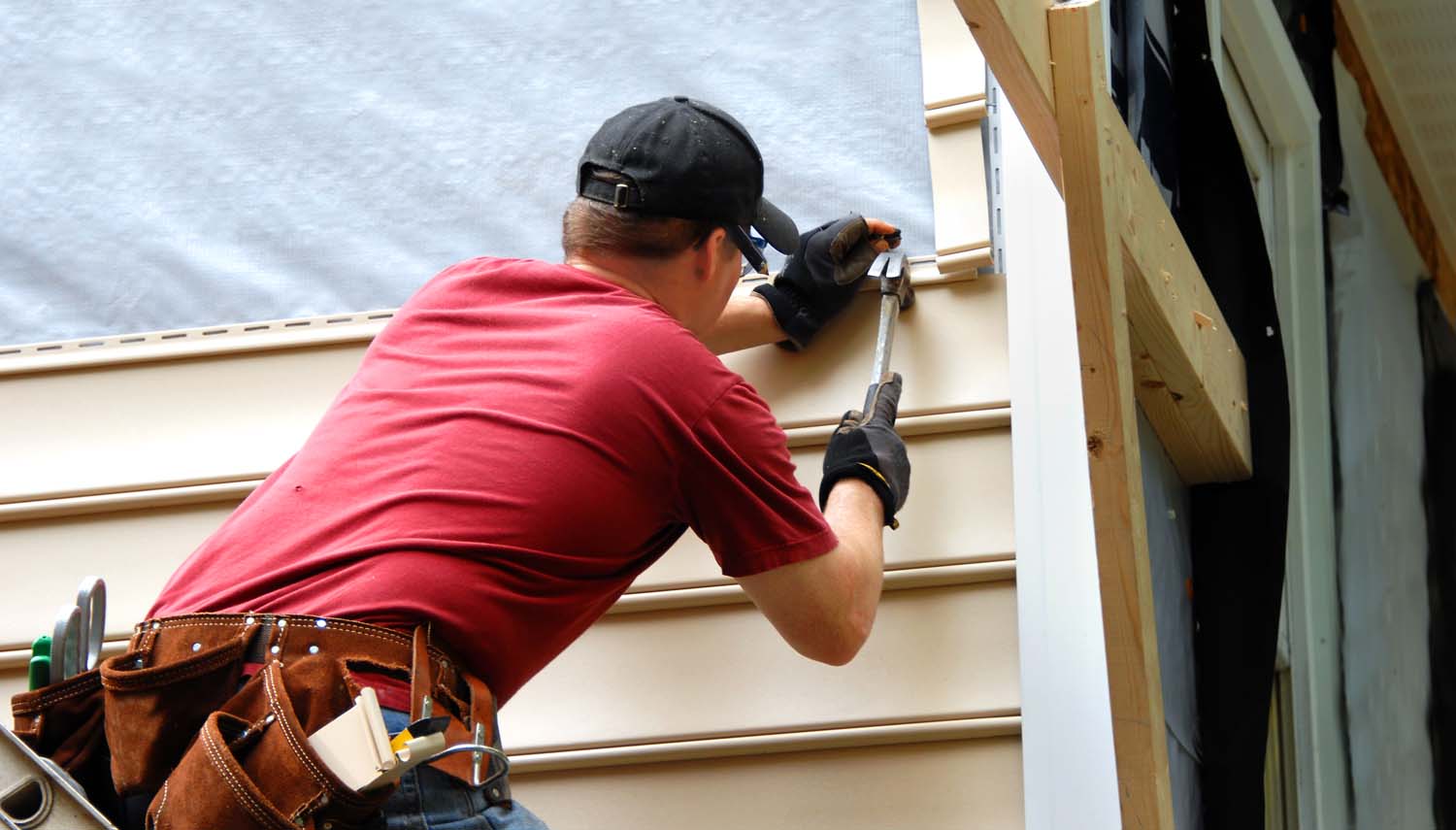 The Qualifications of the Best Siding Contractors in San Antonio
Replacing the siding on your home or commercial property is a big investment and not a choice to take lightly. Siding has come a long way since the days of thin aluminum siding. Balancing good design and curb appeal with energy efficiency and durability is key.
Making the right choice doesn't start with materials, it starts with making a short list of reputable siding contractors.
Do your homework! Ask neighbors, friends, or even strangers who have exteriors you love. You can learn a lot from speaking to someone who has been through the process. Once you have a short list, here are the main ideas to keep in mind.
A professional siding installer will have liability coverage, and insurance to cover unexpected property damage. A home with a roof or siding in serious disrepair can have a lot of hidden problems. An experienced contractor will be able to anticipate these issues, and be properly insured to minimize the risk of a work-related accident. Be sure the contractor is licensed in your state. This will mean they know how to file for any permits and perform the work to zoning and safety standards.
Experience in both siding installation and siding repair is important. Climate, extreme temperatures are areas prone to heavy storms or flooding can wreak havoc. Make sure your siding contractor is experienced in weatherproofing.
And finally, seek a company with a local office. They'll be available for maintenance and repair if need be.
Experienced contractors in your area will know the local building codes. Requirements regarding sheathing, water barriers, insulation, and flashing exist in some states. These issues must be understood and managed well.
Find a local, reputable siding contractor that has the design ideas and experience to handle the project and you'll end up with a beautiful, durable exterior.
Siding Installation Services
In the past, the decision was simply whether to get siding or not. Aluminum was the material available, and you could choose the color. Today, there are hundreds of options, from faux stone and wood siding and cedar shakes, to corrugated metal siding, to beautiful combinations of two or three of the above. An excellent contractor will have a good eye for home design, a knowledge of materials and pricing, and can lead you to a great design plan that will fit your home's exterior and budget.
Comparing the various options isn't hard. Alumawood siding is a specialty siding. This is a product that is a combination of wood and aluminum. It's resistant to mold, moisture, pests, and doesn't need to be painted. Also popular is fibre cement siding. These options can be made to look like wood or stone. They cost between 25% to 35% more, but you can't beat their durability, and homeowners love the fact that they are low to no maintenance.
Vinyl siding comes in all kinds of colors and textures, even siding that looks like cedar shake, but it's more moderately priced. Wood siding is a lovely natural alternative, but it does require upkeep. Whether stained, sealed, or painted, it will need to be maintained once or twice a year. And lastly, metal siding, long a commercial favorite, is now trending in residential design. People love the look of corrugated metal combined with faux stone for a modern farmhouse vibe. Metal siding can dent, however, so proceed with caution. Warranties vary among manufacturers, so keep that in mind.
Another consideration is insulation. Siding replacement is an opportunity to lower your energy bills, especially if you experience extreme cold or heat in your geographic zone. Be on the lookout for "storm chasers," contractors who travel from region to take advantage of people after a disaster or who show up, throw up siding with shoddy workmanship and then disappear forever.
Look for a contractor well versed in the types of siding, installation techniques and repair, who can juggle all of this, and good design.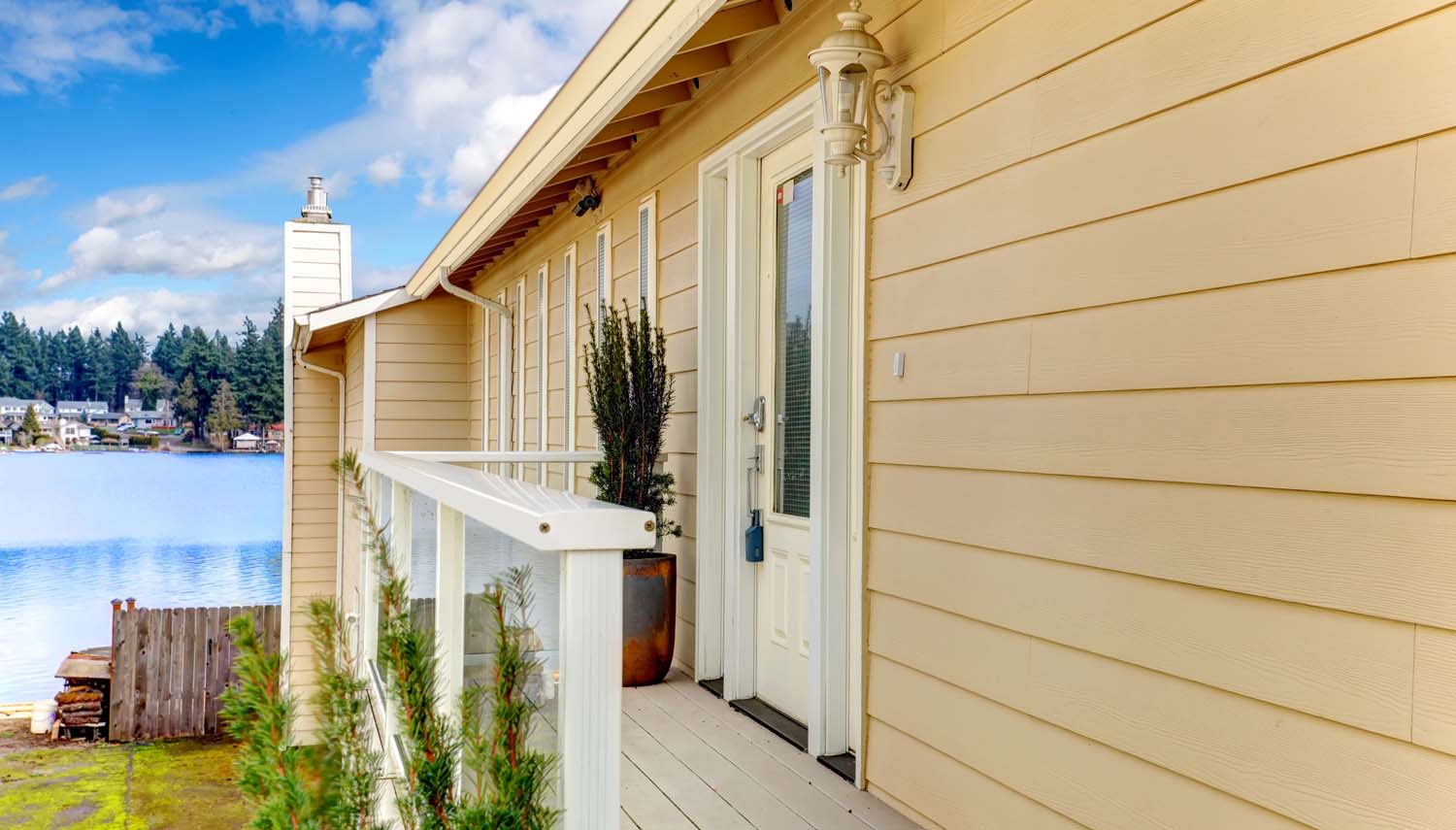 Choosing the Right San Antonio Siding Contractor
Choosing the right siding contractor requires research. Start by taking a drive through your neighborhood, and look for homes similar to yours that have siding you love. Try to interview the homeowners to find out who they used and what the experience was like. It's fine to get recommendations from the contractor, but doing independent research is invaluable.
Some siding manufacturers offer certified training in the installation of their product. If you know the brand you want, look for lists of qualified contractors in your area. Check out companies that specialize in a project like yours. Installing Aluminum patio siding is very different from cladding a new construction from top to bottom so find a contractor that suits the project.
Once there's a short list, invite top contenders to do a site visit. Speak to them about design, budget and scheduling. Strongly consider hiring a local team. Storm damage, fire or floods do happen. You'll gain peace of mind by knowing that your siding contractor is just a phone call away if trouble strikes.
Expect a detailed, written contract. It should include costs for materials and labor, but also the schedule, and payment plan. Do not pay 100% of the costs upfront, but do offer a down payment. Contractors are business owners who will have to schedule their experienced team and purchase materials. Look for a staged payment plan with a down payment, a mid-project payment, and a final installment when the job is finished.
Improper installation of some types of siding can void the warranty so ask if the contractor offers guarantees on labor and installation. Also, define how change orders will be handled. If you make a last minute decision to change something, or discover hidden damage, you'll both be prepared.
Contact Sky Roofing Construction & Remodeling
Cladding your home or property in new siding is an exciting prospect. Selecting the right contractor for the job is the best way to keep that positivity alive. Sky Roofing Construction & Remodeling promises good communication, experienced installation, the ability to source the right materials, and professionals on your job from tear down to clean up. We've been designing and installing beautiful durable exteriors in the San Antonio area for over twenty years, Call for a free estimate today, at (210) 942-9797.
Learn more about the siding and roofing services we provide:
https://skyroofingconstructiontx.com/roofing-services/
Quality workmanship done right the first time
Address
415 Balcones Heights Rd.
San Antonio, TX 78201
Email
Contact@SkyRoofingConstructiontx.com