Roof Repair
San Antonio TX

Like anything that requires repair, your roof will give you signs to let you know it's time to call a professional. It's important not to wait when it's time to do roof repair. Here are those tips to help you spot trouble.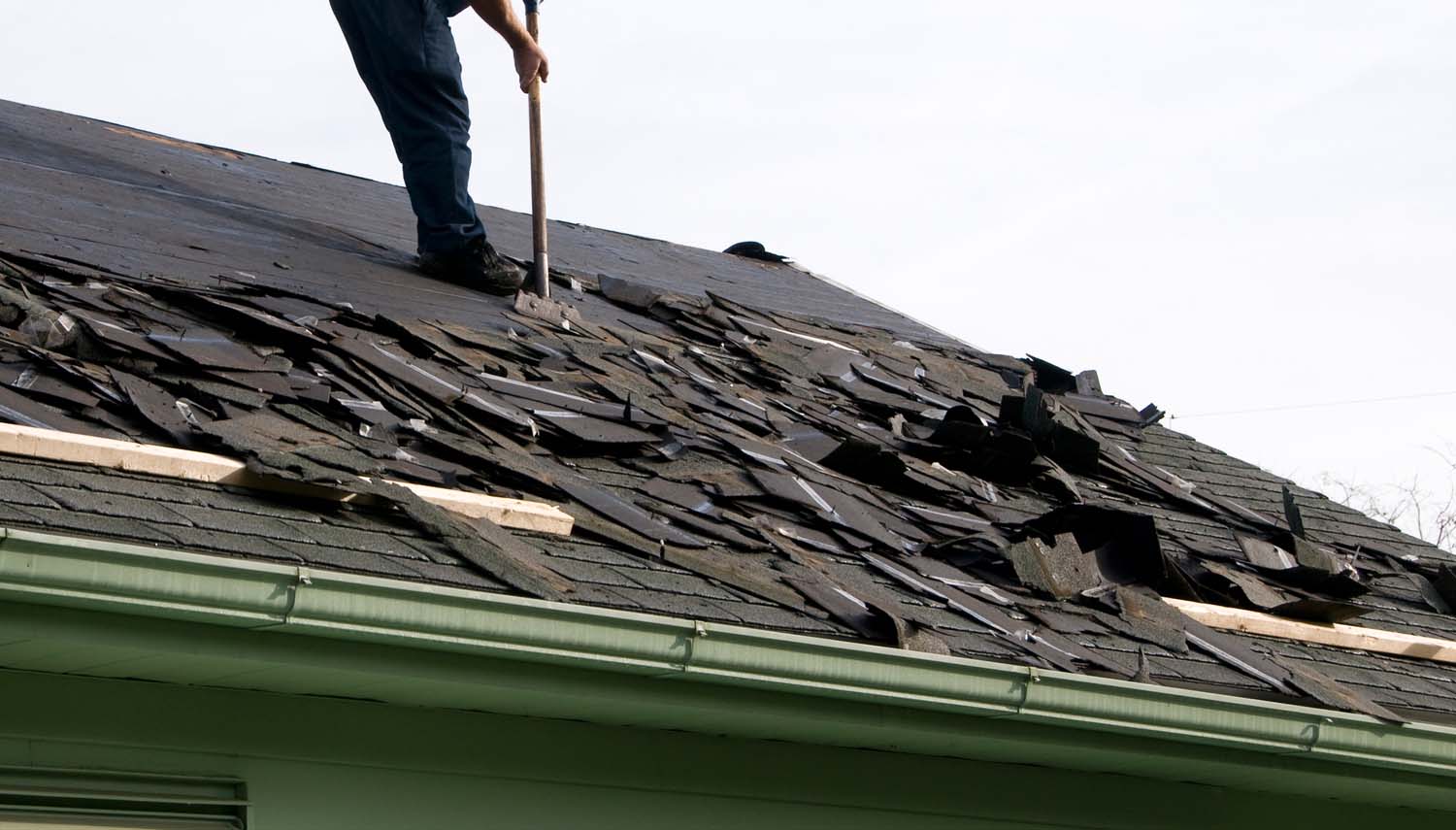 Common Signs that You Need Roof Repair San Antonio
These signs show you specific issues of roof repair. Each one means that something specific needs your attention. They are all easily repaired by a professional.
• Cracked shingles
• Dirty shingles
• Debris from the shingles
• Any peeling or blistering
• Stain on the inside of your home
• Sagging roof
• Light through the roof
• Increased energy bills
• Obvious leaks
Cracked shingles are an obvious sign of damage. Weather causes them to change their appearance. It's something a contractor looks for when they come to do roof maintenance.
The shingles may curl as well from the wear and tear of the sun. It's a sign that you require roof repair. Sometimes, it can need a whole new roof.
When shingles start to look dirty, it is time to have repairs done. It might even indicate further damage under the shingle. This is sometimes indicative of leaks.
If your gutters have a lot of shingle debris in them, you'll want to get your roof repaired. It means there is damage. It could show that there are a few shingles missing.
This normally shows up as granules from the shingles. It looks like darker sand when you see it. That always means your roof requires a repair.
Normally, peeling and blistering of the shingles mean there is damage. Humidity causes this condition and might indicate a leak has begun. If that is the situation, you need a repair.
A stain on your ceiling is an obvious sign of a leak. That means damage is happening from a leak from your roof. Get that repaired immediately to prevent other hazards like mold.
Sagging roofs are a real problem as well. They indicate a real leak is happening. It can lead to mold and permanent damage to your home.
If the light is coming through your roof, then you have a leak. You'll need a roof repair for that. You might want to consider a different type of shingle if this happens.
One thing most people aren't aware of is energy consumption. If you have noticed that your bill is higher suddenly, without increased use, then you might have a roof issue. Leaks allow air to pass through, raising your bill.
Lastly, water physically visible is a definite sign of a leak. Call your roofing contractor to get it repaired. If you have a warranty, then you can potentially save money.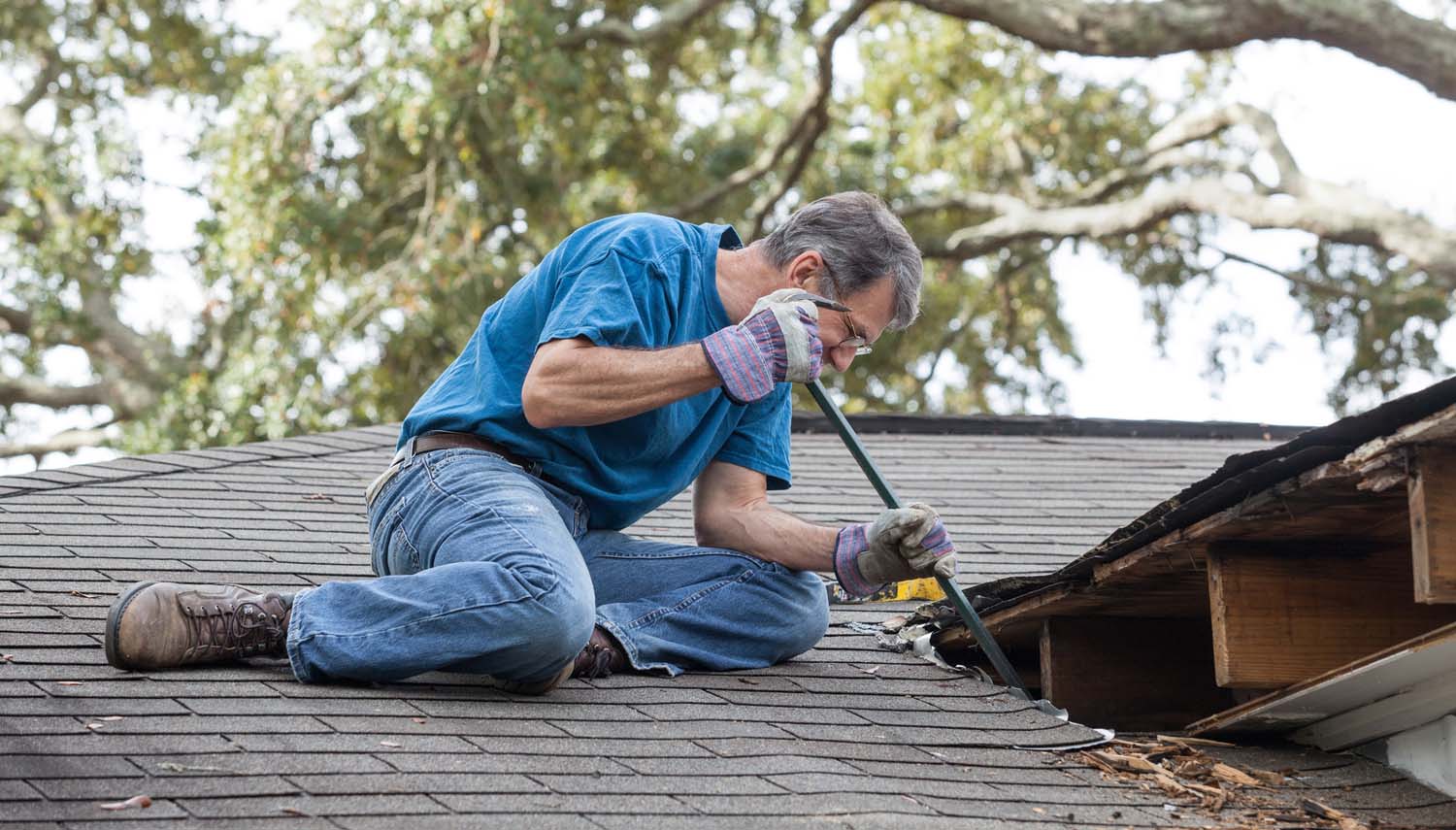 The Main Types of Roof Leak Repairs
There are several types of roof leak repairs that's your contractor can fix. These types of repairs save you money over the cost of a brand-new roof. There are times when the roof is damaged, and you'll need a new one.
• Shingle repairs
• Flashing repairs
• Leaks
• Vent boot repairs
Singles show damage. When your contractor inspects it, they will see the obvious damage. Replacing most shingles can repair the issues.
There are times when you must consider a different type of shingle. When you use those new materials, they might hold up better over time. Discuss this with your repair contractor.
They replace shingles that still prevent leaks, too, if they show signs of mold or mildew gathering. Cleaning the debris from the shingles is another good step most repair people take.
Flashing repairs are an important part of the repair process. This usually happens after winter. The ice melts and makes its way under the shingles.
The soffit can need a repair as well. Your roof repair contractor inspects all of that during your repair. The pooling water that freezes is a reason to have your roof inspected for repairs each spring.
Leaks that are obvious can happen at any time. If you see leaks, then you require a repair. Always have every leak repaired, no matter how small.
Have your contractor look at your vent boot as well. They need replacement periodically. When they aren't maintained, they become larger problems that lead to something that is expensive to repair.
Granule loss is something to have checked out as well. When the contractor sees signs of the debris in the gutter, it means you must have new shingles.
Have your roof contractor look for broken shingles and replace them. Extreme weather is one condition that causes damage. High winds can create this issue as well.
Your shingles can sometimes split after the winter months. It's an expansion and contraction that creates the split. Replace each one when you notice this.
What Your San Antonio Roof Repair Quote Should Include
Roof repair is expensive. Each aspect of the repair process includes several things that to expect in the estimate. Here are the things that you should expect to see.
• It must include the layers that need removal.
• Your estimate should include how the contractors will protect your property.
• You'll see the method of repair expected.
• Any issues with rot are also included.
• A drip edge will is always listed if it's needed as well.
• The components used are always added to your estimate.
• The layers that the repair requires are part of the estimate.
• Any repairs for the roof vent included.
• Pipe boots and flashing are part of it as well.
• Dump fees are an estimate that they add in.
The damaged layers that are on your roof need replacement. That means the ones that are on your roof are also removed. That's what the layer removal estimate covers.
You'll see a line item list of how the contractor protects your property. Watch for ambiguous things. Ask about them, and look for another contractor if you see issues with this.
The method used for your specific repair is part of the estimate. That allows you to understand what the contractor plans to do. No confusion can happen when you have this established before they begin.
Rot is part of the estimate. It covers the method of removal and how much of it to expect. Understand that this may change over the course of the repair if they find more rot than expected.
If you require a drip edge, that is also part of your estimate. If you don't see it, then you should ask. It's part of a good contractor's work.
The components the contractor plans to use are another important part of your estimate. This is critical to note. Ask how they came up with that.
The new layers added to the roof must have a specified estimate. Large ranges of these are a big red flag. Your end bill could far exceed the estimate otherwise.
The roof vent is a big part to pay close attention to. There are two types of systems for this. An active ventilation system brings the air into the attic with a mechanical gizmo, and the passive one does it naturally.
There are several choices added to those two categories. Each one offers something specific that may offer better ventilation for your type of attic. There are passive and active choices.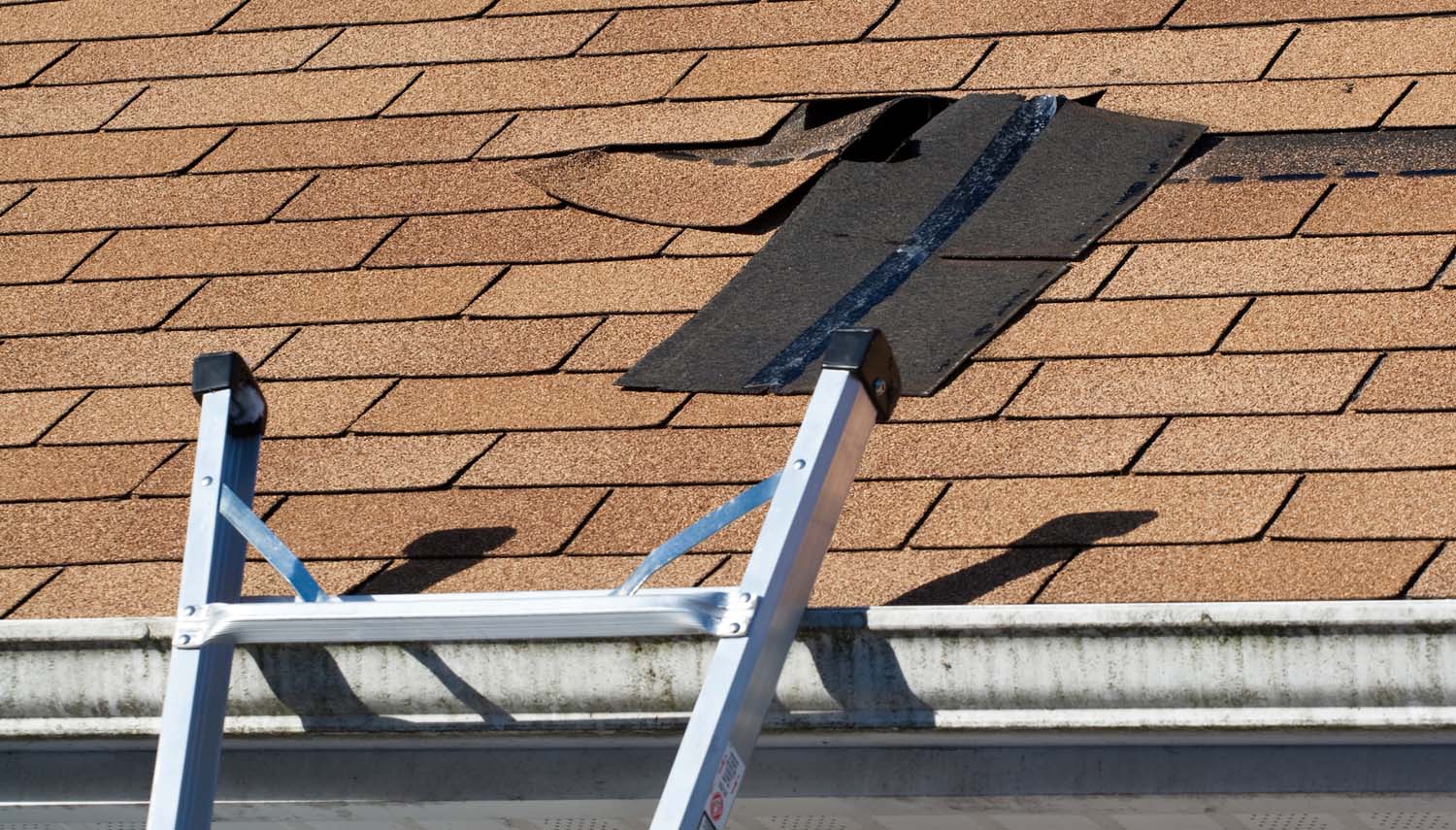 • Turbine
• Power
• Solar
• Ridge with a baffle
• Static
• Ridge without a baffle
• Gable vents
Pipe boots and flashing are in your estimate. The pipe boot prevents leaks. The metal flashing holds the pieces together, so water can't leak.
The dump fees are an important part of your estimate as well. Ask about them. Look for methods of hauling it off after the repairs are complete.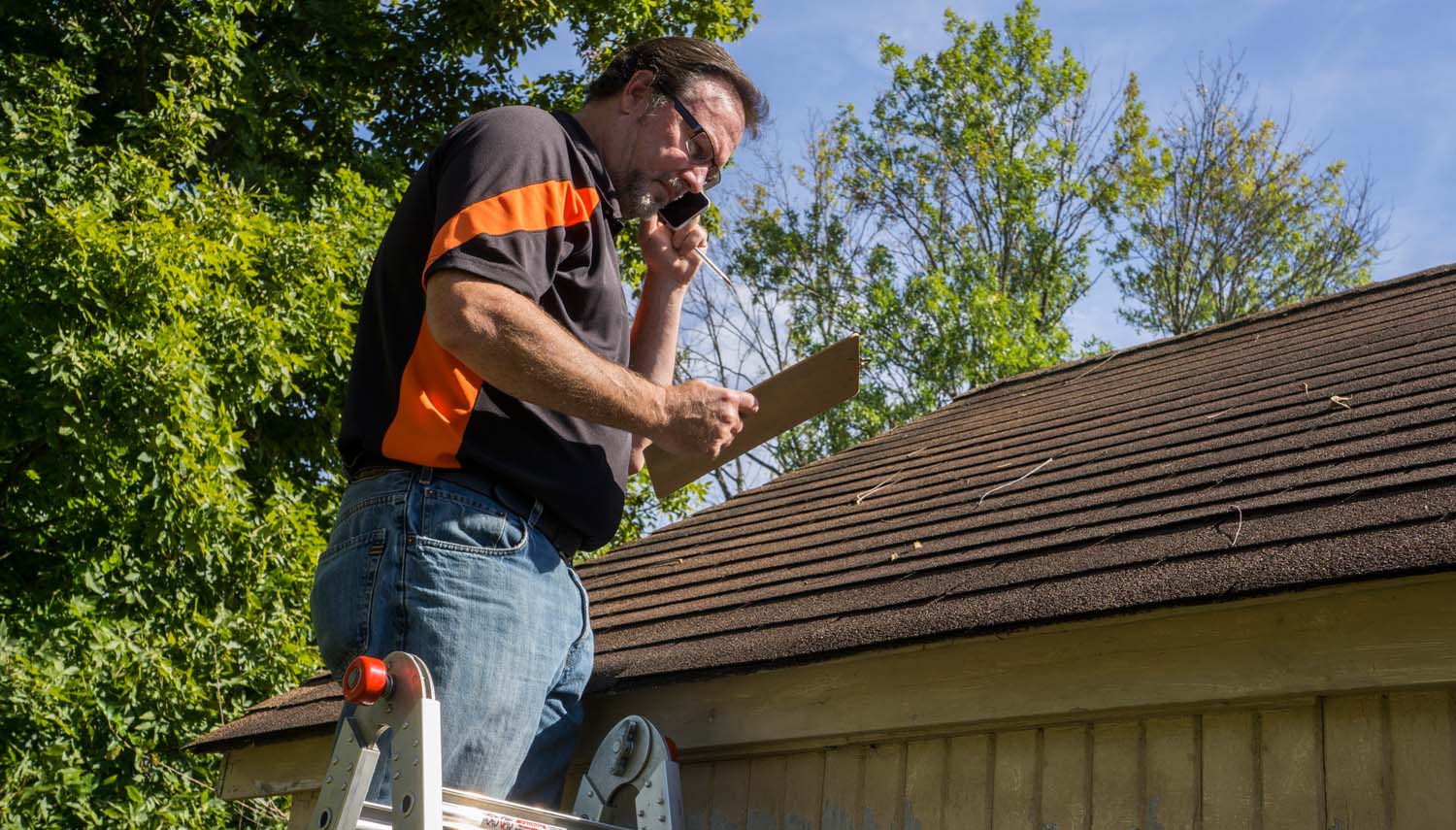 Finding the Best Contractor for Roofing Repair in San Antonio
It's important to shop around to find your contractor. All the obvious rules apply to your search. Here are some points specifically aimed at finding a good roofing repair contractor.
Watch for contractors that try to undercut the competition. It shows up in ways like only requiring one layer in the estimate. It's a guaranteed point that is a huge red flag to watch for.
Remember the concerns about protecting your property. Carefully look over the estimate. Anything listed in the protection of your property category that isn't detailed is something you must ask about.
If you see nothing included in the estimate about the drip edge used for the repair, then you need to ask about it. If the contractor tries to push this conversation away, get another contractor.
Be cautious of a contractor that doesn't want to specify what components they use. Also, pay attention to a large range of, from one to hundreds. The range shouldn't be large.
Ask about any estimate that doesn't include the roof vent system used. You must know which one it is for future maintenance inspections. Any decent contractor understands this.
These tips can make the difference between a perfect contractor's work, and one that can damage your roof. Ask about licensing and insurance as well. That way, you get your repair done right the first time.
Contact Sky Roofing Construction & Remodeling
Sky Roofing Construction and Remodeling is a roofing and renovation contractor, a leading company that serves the San Antonio area. Sky has been in the roofing and construction business for over thirty years, and has earned an excellent reputation. We are dependable, and professional, with teams known for their quality workmanship, use of quality materials, and ability to get jobs done on time and on budget. For your roofing, renovating, or building projects, Sky's the limit!
To discuss your project and get an accurate estimate call Sky Roofing, Construction & Remodeling at (210) 942-9797.
Learn more about the roofing and contracting services we provide:
https://skyroofingconstructiontx.com/roofing-services/
Quality workmanship done right the first time
Address
415 Balcones Heights Rd.
San Antonio, TX 78201
Email
Contact@SkyRoofingConstructiontx.com