Install Tile Flooring
San Antonio TX

Install Tile Flooring San Antonio
As a homeowner, you need to maintain your home. Sometimes, you want to make some changes for updates to your floors. When you want to install tile flooring, consider calling a licensed flooring contractor from the San Antonio area.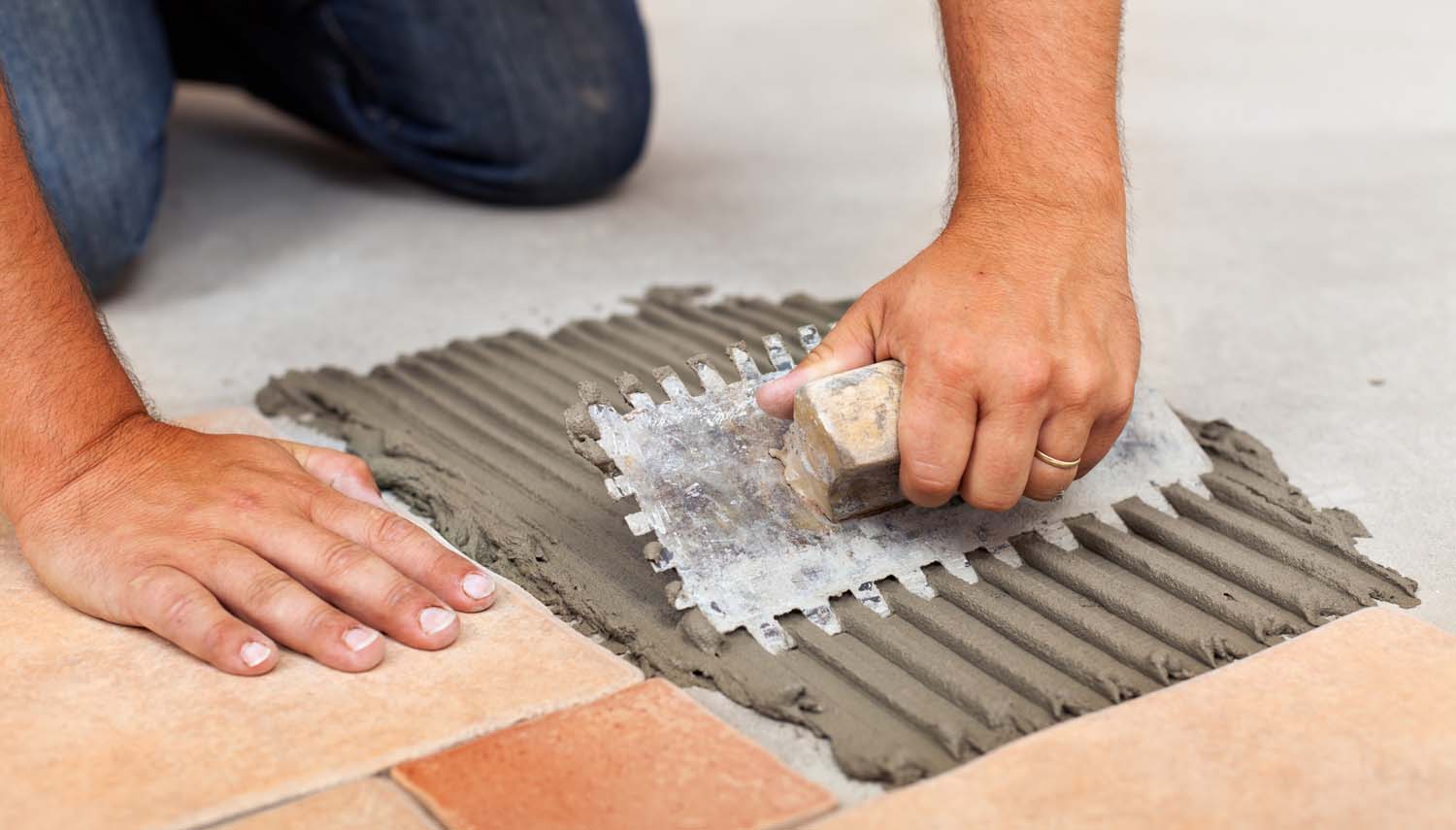 What Are the Benefits of a Tile Floor?
There are so many choices for your floors. Sometimes it is a little overwhelming when you're trying to decide what type of flooring you need. However, there are five advantages to using tiles for your flooring.
• Durability
• Low Maintenance
• Colorful Choices
Your floors require a boost as much as other parts of your home. Minor updates make it look amazing. But, of course, it's an incredible way to replace damaged flooring as well.
It turns out that tiles are one of the most durable flooring choices for your home. They last an average of 20 years with care and maintenance. There are two main categories of tiles to consider.
Ceramic and porcelain tiles can create colorful flooring for your home that has stood up to traffic for years. It resists dirt and is perfect when water lands on the floor. A simple mop and the floor look flawless without damage to your subfloor.
There are more options than any other type of flooring for your design fun. You can create anything with tile flooring. There are even shape choices to choose from as well.
It's easy to see that tile flooring is a great choice. The only questions are the design choices and how to get it done. There are several types to select from.
What Are the Different Types of Flooring Tiles?
There are many types to consider. For example, the ceramic and porcelain styles can combine to make a picture or a simple floor pattern. The choice is up to you.
While there are many materials that you can use for tiles, the flooring choices should be either ceramic or porcelain. New designs are available for a unique design. Realistic scenarios are in this year for your floor.
You can have realistic styles installed with the durability of tile flooring. It's the latest thing since printers have evolved so far that they make things look real.
Most people find it surprising that even wood designs are available in tile flooring. It's far more durable than natural wood, and most people never guess that it's not raw wood. You save money, too, making it hugely popular with construction site builds.
There are so many finishes and colors that every type of wood is available. It isn't fake looking at all. The texturing done prevents that. There are even rustic looks.
Stone looks are another huge trend right now. The realism is stunning. You can look like you spent a fortune on your flooring when you saved money.
The best part of time flooring is how easy it is to clean. When you go for a tile that looks like stone, you can look forward to a few maintenance costs over the years. It helps with your resale values as well.
Like stone, concrete-looking flooring looks expensive, but it's as simple to clean as a mop and soapy water. You won't need to wax it, like a natural concrete floor. They come in several color selections.
Hand-crafted tiles are also available for your design ideas. The artistry of these tiles for your flooring will leave you feeling like an artist. Let your professional contractor help you decide which one is right for your floors.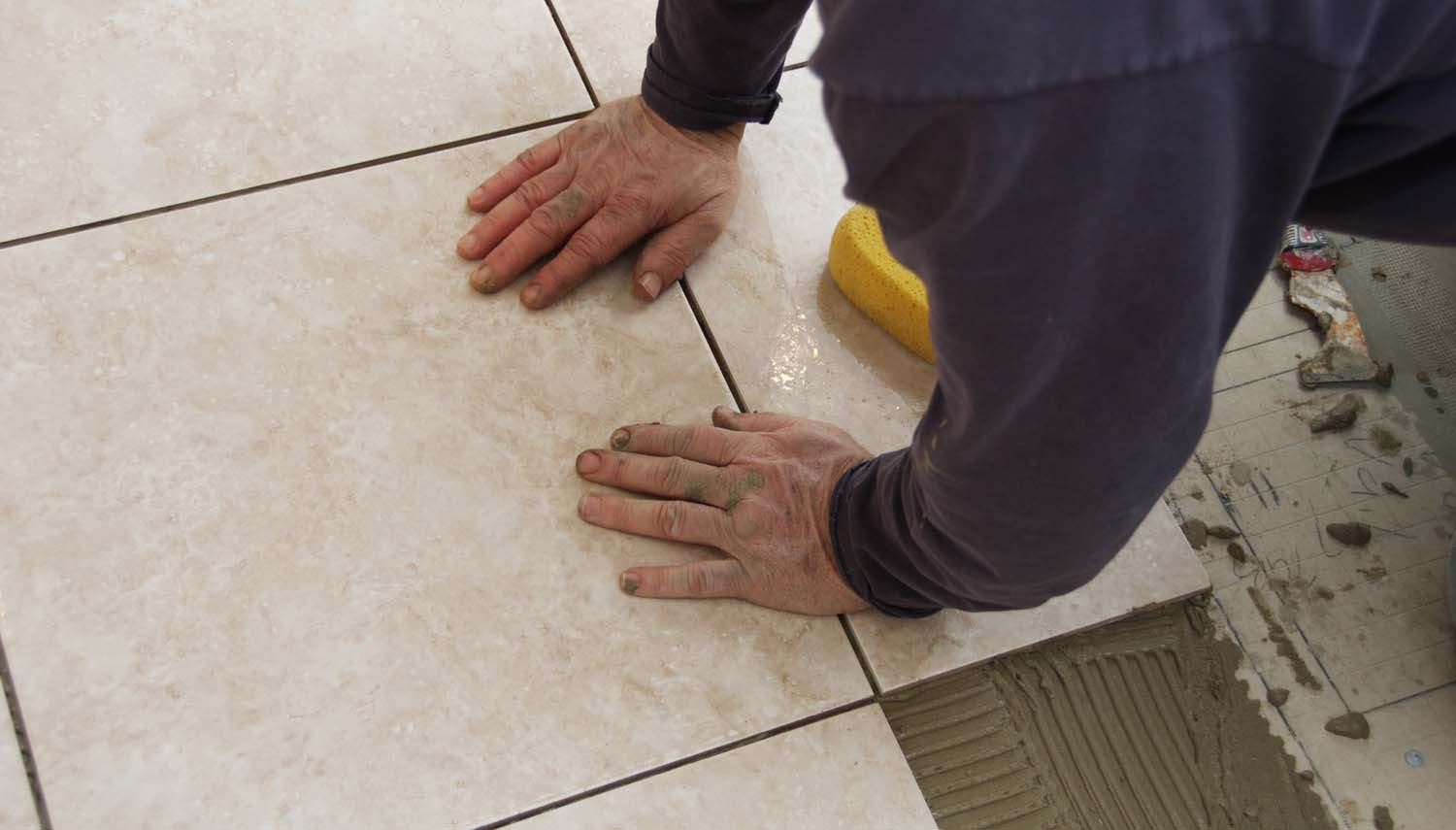 Mistakes to Avoid During Tile Floor Installation
There are various mistakes you can make when installing floor tiles. These things are avoidable when you have a licensed contractor.
• Adhesives
• Quantity
• Lack of Knowledge
The reason so many people call licensed professionals for this type of work revolves around those three things. First, they want to create something special for their flooring design, but they lack experience. When that happens, they end up in a disaster because of these things.
Adhesives are concrete for tile flooring. If you don't have the correct type, you'll end up with a disaster on your hands. Of course, it must be waterproof too.
The other mistake you want to avoid is not buying enough tiles. You'll need tiles for errors, sizing differences, mistakes at predicting, and repairs later. So please don't fall into the trap of not buying enough of them.
Don't take shortcuts. Make sure you understand the procedures to create your flooring pattern. Then, allow the adhesive to set before going on to the next step.
Measure and re-measure to ensure that you have the correct information to create a perfect floor. Never take shortcuts. Grouting the tiles is a whole set of skills that you might not grasp.
Always use a sealant. Please don't fall for the trap of failing to use it. Your floor will fall apart quickly without it.
That's why you require a licensed contractor to install your tile flooring. They have training. Their insurance covers the installation, and they guarantee the work.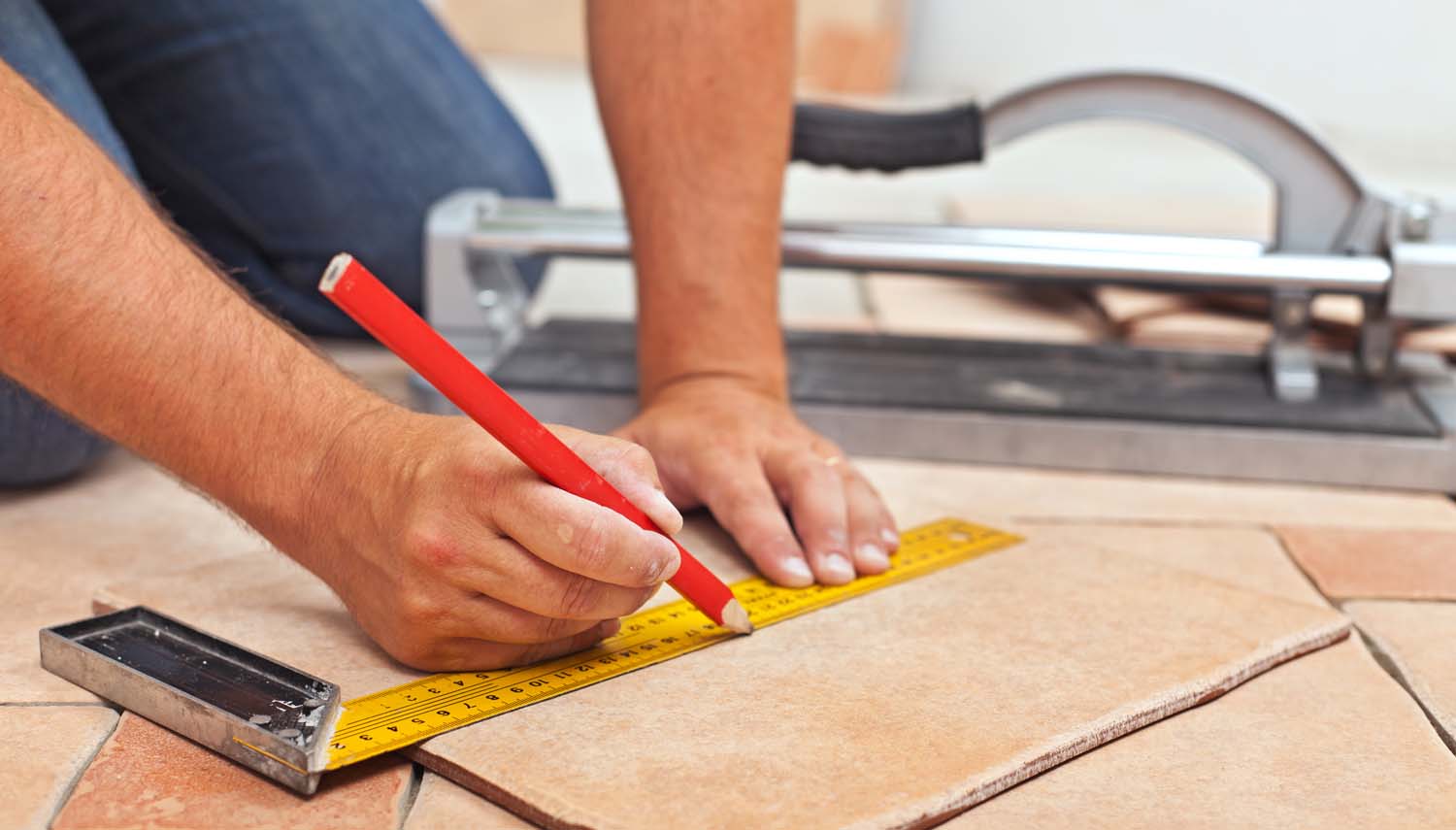 Why Hire a Tile Flooring Contractor?
Given all that can go wrong, it's safe to assume that it may be best to hire a licensed contractor. There are several reasons why you should hire one. Here are a few of the senses.
The first reason is that you don't have the same experience level as the professionals. They've seen things happen and know what to expect of the situation. When time is more important than the experience of doing your floors for yourself, you should hire one.
Most professional contractors have ideas that they can offer to solve concerns that come up. So even if you started the tile flooring project and messed it up, you can get back on track with their help.
You might begin with inspiration that ended on a road that included more than you expected. Pinterest can make people do that. You start the project because it looks simple, but then realize that it involves more time than you have for a weekend project.
Remember to create a square of the tile project. Place it on the floor for a few days. See how it looks. Most of these tile flooring projects go south because you realize it looks terrible.
Never feel ashamed to call and ask for help. Licensed contractors are often used to these situations. They expect them to go sideways at times. However, they know how to fix those things.
Every floor tile installation is an art form and science mixed. It's normal to have issues if it's the first time you've tried to install tile flooring. It's worth the effort, but it takes experience to get it just right.
That's why so many people realize that tile flooring installation is too hard for most. You'll save money with a professional contractor. The professional also prevents issues that you might encounter.
Your homeowner's insurance prefers a licensed professional as well. Otherwise, the next time you want to sell your home, you'll have to contend with a floor that needs complete repair.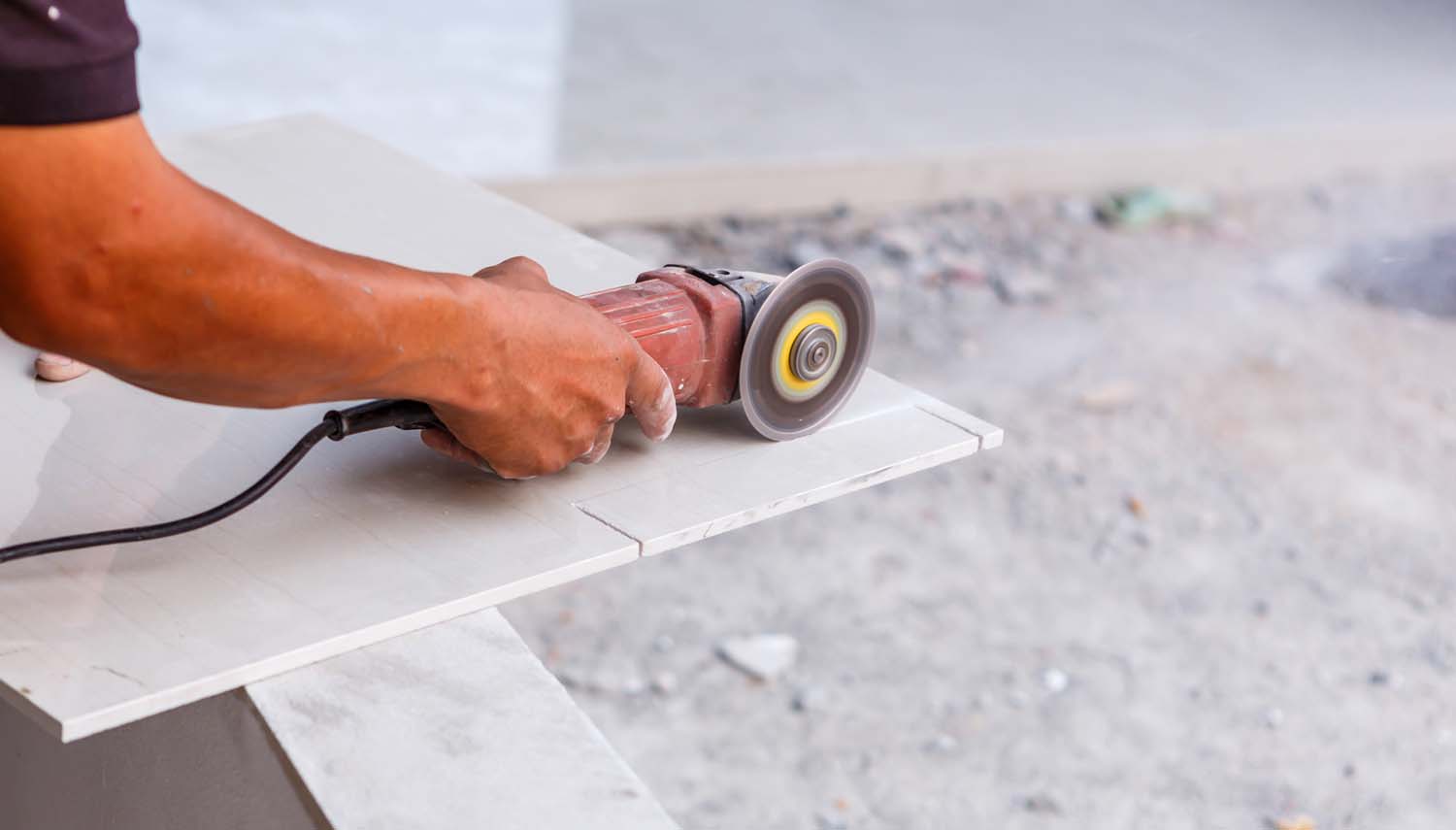 Factors That Count When You Hire a Tile Flooring Professional
It would help if you considered a few things when hiring a professional. These are the things that ensure that your money is well-spent. It sometimes prevents disaster, too.
The first question that you need to ask is about re-certification and licensing. Licensed tile floor professionals need to keep their certification up-to-date. Things change, as do materials.
After you ask about that, be sure to ask if they have extensive experience in the tile flooring that you selected. They should have examples of former clients. Reviews are critical as well.
Access to tiles is critical as well. The best tile companies will only associate with professionals with the highest excellence standards. Ask about their affiliations to the tile companies you want to use for your project.
Check to see if they are flexible with your needs. For example, some companies send licensed tile floor experts that talk to you instead of with you about things. You want a company that behaves professionally in all ways.
See if they offer a warranty and guarantee for their work for you. Your home floor is something you have to live with. Make sure they have your back on this to give you what you want.
Along that line, make sure they can communicate promptly. Your communication must happen before things come up. That project is one for you, not the other way around.
Ask if they have your tiles in stock. Check to see if they have more than the required projects. You'll need repairs eventually, and extra tiles ensure that you have what you need them.
See if they can offer you examples of their previous tile flooring projects. Then, make sure they have the confidence to complete your floor project. That way, you get that perfect tile floor that you're dreaming about.
Contact Sky Roofing Construction & Remodeling To Install Tile Flooring in San Antonio
Nothing can change the look of a space more than high quality flooring throughout. Sky Roofing Construction & Remodeling is a certified flooring contractor, experienced in hardwood and laminate floors, tile and vinyl flooring and floor refinishing and repair. We've been serving the San Antonio area for over 30 years.
Commercial and residential property owners depend on Sky because our teams are professional and knowledgeable and experienced in every kind of flooring installation and floor renovation. Whether you need a floor removal, repair or installation, talk to the professionals at Sky. Call for advice and an estimate at (210) 942-9797.
Learn more about tile flooring installation and other services that we provide here: https://skyroofingconstructiontx.com/roofing-services/
Quality workmanship done right the first time
Address
415 Balcones Heights Rd.
San Antonio, TX 78201
Email
Contact@SkyRoofingConstructiontx.com