Metal Roofing Contractor San Antonio TX

Metal Roofing Contractor San Antonio
When it's time for new metal roofs in San Antonio, you need options that work for your life. The metal roofing contractor you hire should have those options available to you. One option is a metal roof.
Realize that all metal roofing contractors for your roofing aren't the same. A specialist in metal roofs can help you create and install the perfect metal roof for your residential or commercial needs. It's a solid choice.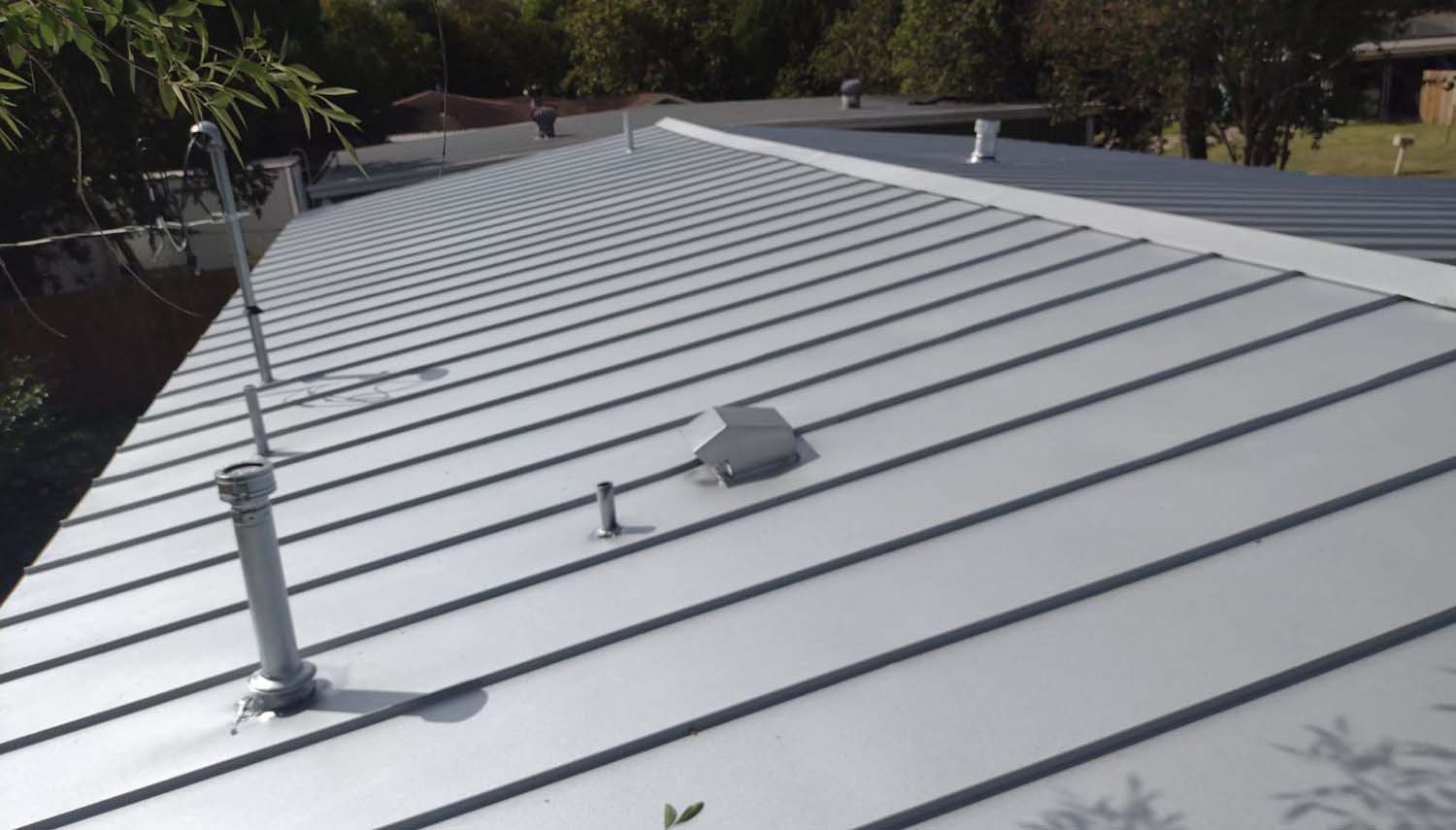 The Benefits of Metal Roofing in San Antonio
Metal roofing is one of the sturdiest roofs you can buy. Metal roofs and metal shinglrs lasts far longer than other types of materials. Here are some advantages to selecting a metal roof for your home or commercial buildings.
Metal roofs last a long time.
Metal roofa needs very little maintenance.
It stands up to wind for better that other materials.
A metal roof has a soothing sound during rain.
The designs are attractive.
Metal roofs are environmentally friendly.
The longevity of a metal roof and metal shingles goes without saying. Like a brick building, San Antonio metal roofing can last years past the warranty. Even with high winds and bad weather, the need for maintenance is low.
The sound during a rain shower is one of the most soothing sounds to date. It's so soothing that people pay good money to buy rain machines for sleep. These metal roofs are environmentally friendly too.
Traditional asphalt shingles use petroleum fossil fuels. That's not good. Metal roofing does no damage. Even with these advantages, there are a few things to note.
The best metal roofs cost a bit more than some other materials.
Installation takes a skilled contractor, which also costs more.
The noise may bother some people. It makes noise during rain.
Even with the costs, the money you'll recoup over the years makes it worth the price. These metal roofs last for life for many customers. You won't need ongoing metal roofing services to maintain it, either. When you hire a professional contractor, you get the best design for your needs.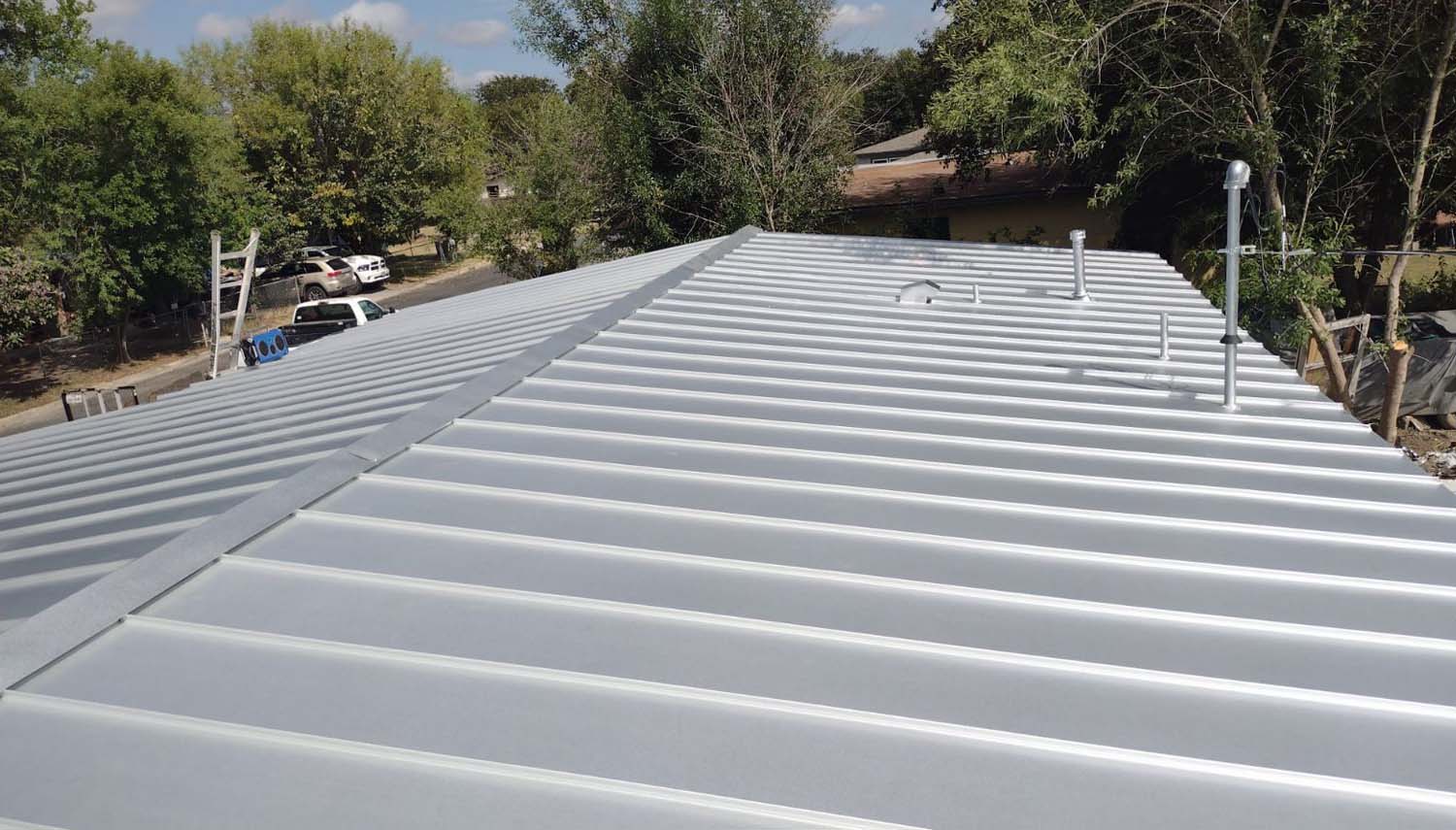 Types of Metal Roofing Panels
There are a few major types of metal roofs. They break down into two big categories beyond that. The exposed fasteners and the hidden ones.
Exposed fasteners attach to the building through a system that screws to the face of the metal roofing, through to the wood or face below. The hidden ones attach with a clip, sitting under the metal. That way, the screws aren't visible. Here's a breakdown of a few other choices.
The 29 gauge corrugated metal roof, known as pole barn metal or a barn roof, is a good choice.
The 26 gauge corrugated metal roof material appears in commercial buildings' roofing.
Another choice is the 26 gauge nail fin, which snaps on for a firmer installation.
The 29 gauge steel roofing isn't a good choice for a house or commercial building. It is best for an area without high winds. The R-panel is 26 gauge as well, but it's thicker for higher winds. This is a better choice. Metal roofs attach with screws.
The snap and lock 26 gauge metal roofing options are better. They connect easily and have a groove for longevity. It doesn't use a clip at all. It's a standing seam, and pre-punched slots allow the piece to connect like Lego pieces. A nail attached it to the frame of the building.
Then there is the 1 3/4 snap lock standing seam metal roof panels. Standing seam metal is good in both residential and commercial buildings. Standing seam metal roofing is the sturdiest choice because standing seam metals uses a snap lock and clip with metal steel connectors.
The screw attaches through that for a stability that stands up to high winds. Even if your area doesn't have high winds, it's better to have too much of a sturdy roof, than one that blows off next spring.
Mechanically seamed metal roofing is a solid choice. It's crimped together at the seams to maintain a water-tight seal. This is a popular choice for commercial construction. Most of the homes need this type of long lasting material and installation. It will last for a lifetime.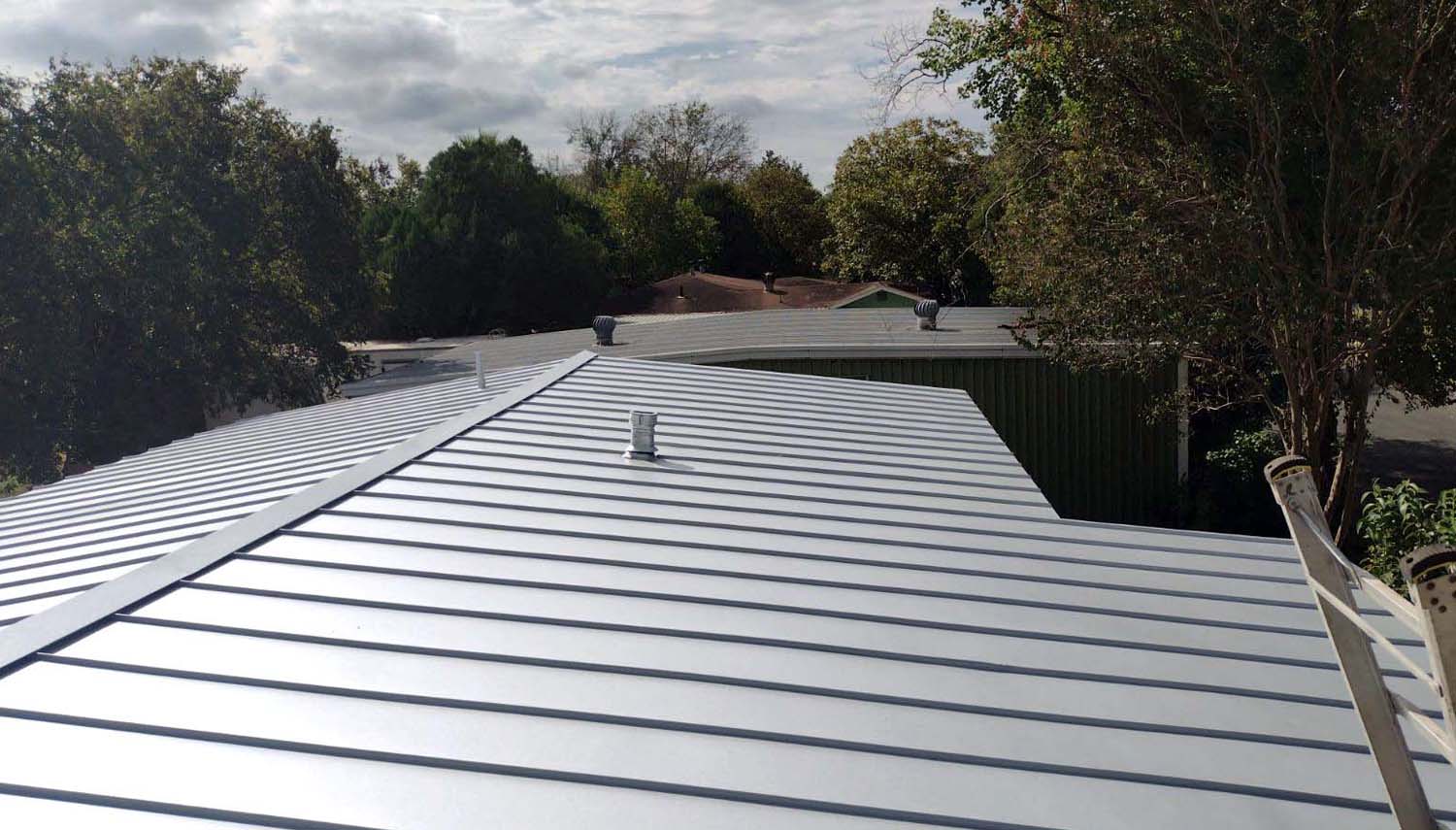 San Antoio Residential and Commercial Metal Roof Installation
Metal roof installations are either retro-fit, or installed on a new construction. When the existing roof is there in place, with the metal roof applied over the top, it removes a lot of the expense on a retro-fit project. In some situations, the only method that works for a pre-existing roof, is to remove the first one.
Then you have to apply the new metal roof on top. Local building codes can demand this method of installation. Also, leaks in the primary roof creates a situation where you must remove and replace.
Core components of a metal roof install are important. The substrate, typically made of plywood rafters, is first attached to the frame of the house. Underlayment are normally a synthetic material used before the application of the metal roof panels.
Then they install the metal rood panels, and clamp them in place. Depending on the panels used, either a nail or screw holds it in place to secure the pieces. Trim and flashing components seal the intersections and waterproof it. Sealant and caulking covers the metal connections to further protect against the changes in weather movement that naturally happens.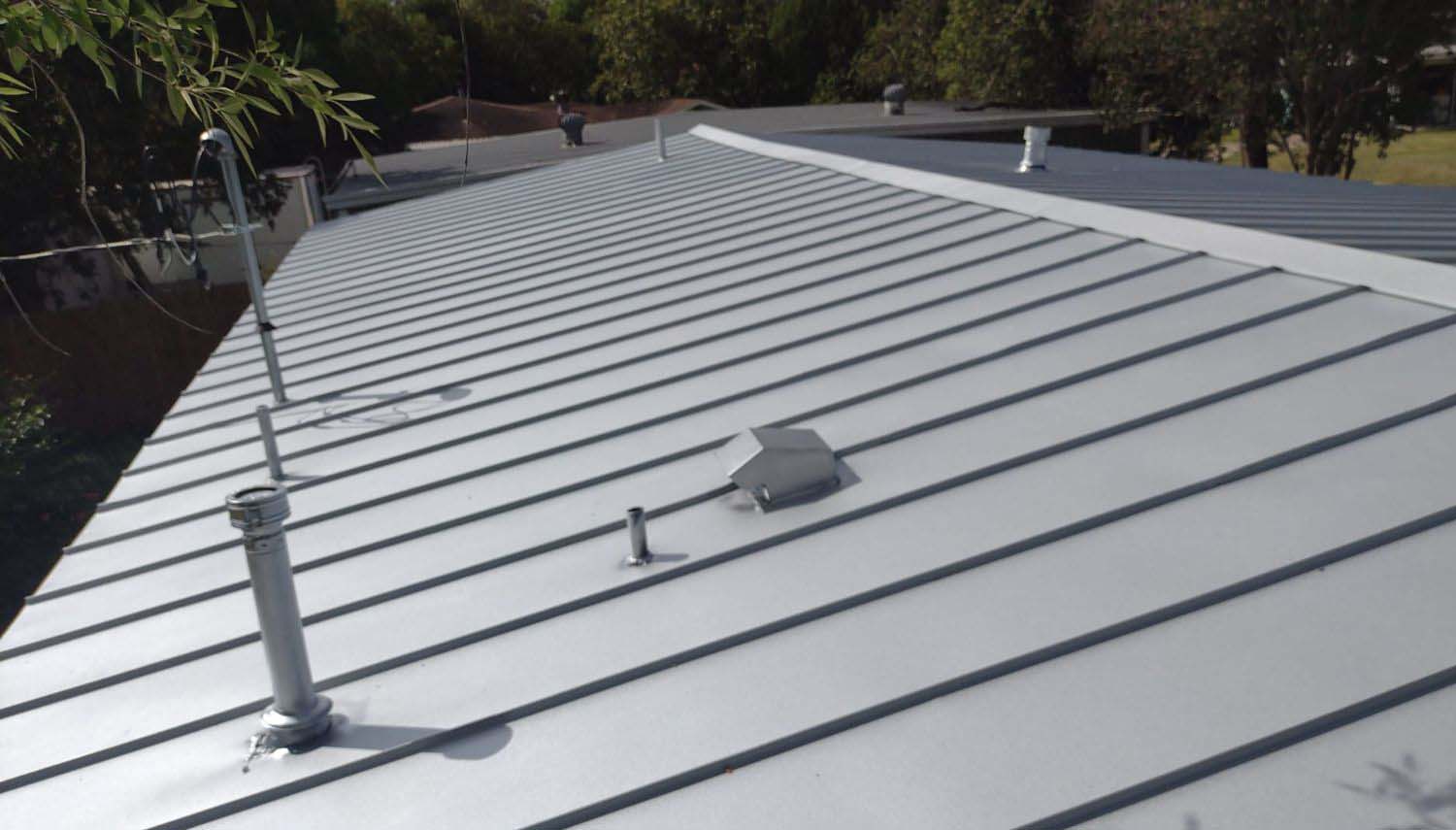 Choosing the Best Quality Metal Roofing Contractor San Antonio
You need a professional roofer and roofing company for your San Antonio metal roof project. Most contractors have a site online to place an order for an estimate based on the types of metal required. Then, you get an idea of what the roof will cost. Then you can get started.
Finding a good contractor in San Antonio means checking references and the materials used for the different metal roofing types. The Better Business Bureau is a good place to check for issues with the contractor in question. There are some questions that you should ask the contractor prior to hiring them for the job.
Are you licensed?
How long have you been in business?
What types of projects have you done?
Which system is your preferred metal panel for my building project?
What substrate is best for my choice?
Do you offer a warranty?
Does it include everything or just the product cost if I need to use that warranty?
Then, you need to get a written estimate. Check the work as they install your roof, too. Don't take the word that the steel roofing materials are UL label certified. They need to use certified materials for the work to last. So check it as the project goes along. While you don't want to get in the construction's way, you need to check the progress.
The Metal Construction Association, formed in 1983, ensures that homeowners and business owners know what they are selecting for their homes. That way, they buy the right materials for their roofing project and get the roof they need. Labels are on all roofing packaging. That assures the installation is using these materials. It also ensures the coating on materials is both safe and long-lasting.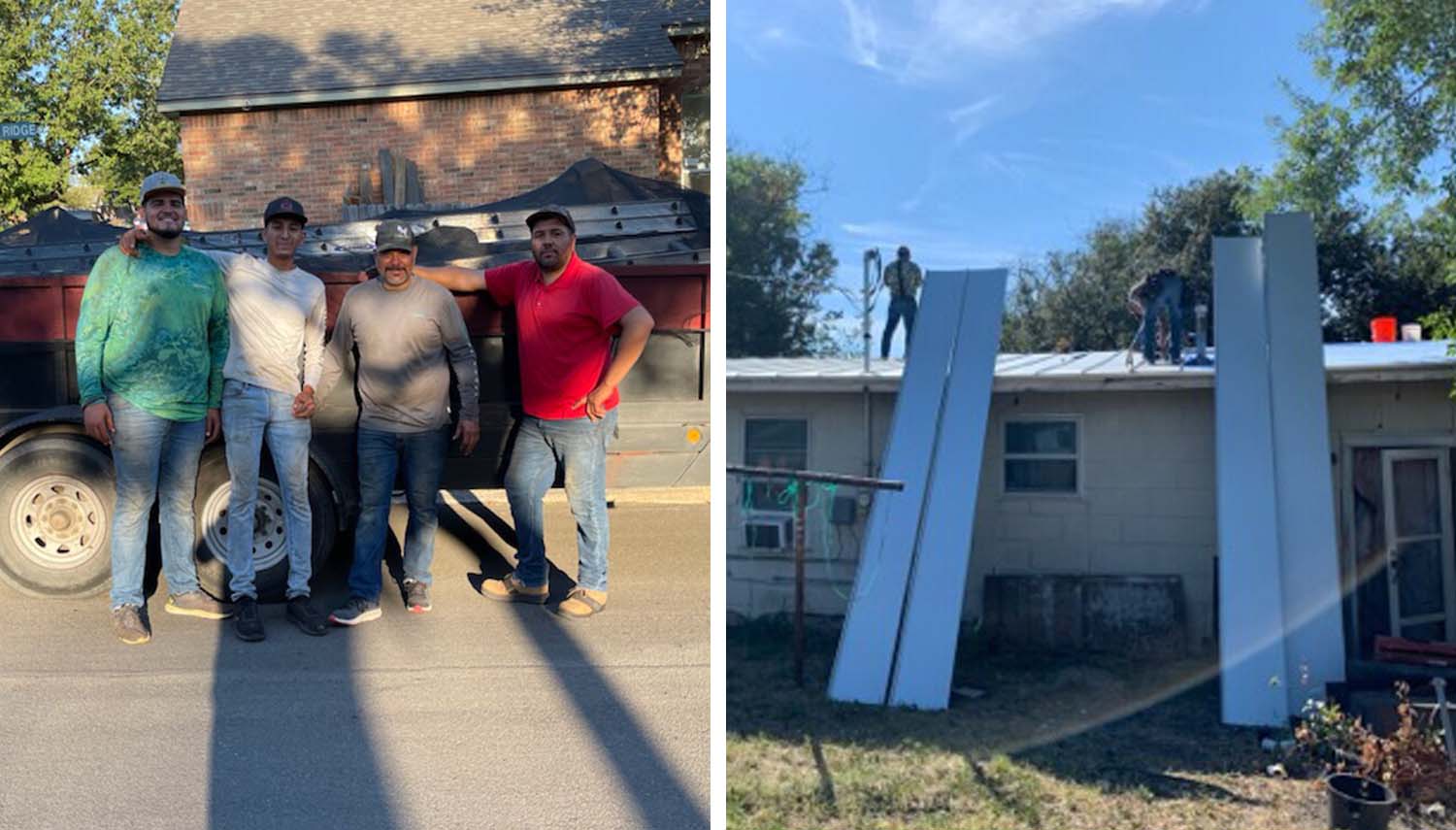 Beyond the size, construction method and sealants, there are various types of metals for the job. It allows a longevity and ease of maintenance. Some are absolutely necessary for the weather of your area.
Aluminum is one of the best types of metal for ocean-side living. It won't rust. Salt exposure is bad too. Aluminum prevents all of that nonsense. It maintains its integrity over the years of exposure to water and sea salt in the air. It's lightweight as well. That puts less stress on your frame as well.
Copper is a good selection for the strength it offers. It's resistant to salt, water, heat, fire, and hail. If you want the most durable metal roof out there, then copper is a good choice. It's lightweight as well. While aluminum weighs less, it's still light comparatively speaking.
Corrugated metal roofing is a great low-cost choice for many people. Then there are tins roofs as well. Tin is another lightweight, low-cost material to use for your metal roof. Realize that it's not as sturdy as the steel metal choice.
It will rust as well. Zinc metal roofs are a good selection for their durability. They last for life. The interesting thing about zinc metal roofs is the process after they get dinged.
Say you have a hail storm. Many home and business owners report that their zinc metal roofs seem to heal themselves. Somehow, the metal adapts and expands to cover the ding over the years. That means fewer repairs each spring. While this type of roof costs more, it's well worth the cost over the life of your home or business.
All these points, selections, and things you need to consider will give you a great starting place to begin. That way, you can prepare for your new roof. Find the right contractor and roofing company for the job. This isn't something that you should scrimp on.
Water damage for people living in San Antonio is nothing to play around with in your home. You want a material that suits your environment, budget, and look. If you have questions, you can ask the professional you hire for the job. Contractors who install San Antonio metal roofs have all the answers to those questions.
Contact the Top Metal Roofing Contractor in San Antonio, TX
Quality workmanship done right the first time
Address
415 Balcones Heights Rd.
San Antonio, TX 78201
Email
Contact@SkyRoofingConstructiontx.com