Install Flooring
San Antonio TX

Install Flooring San Antonio
When it's time to install flooring in San Antonio, it's important to have it done the correct way. There are several things to understand to be sure that your floors come out the way you want. Here are some things to consider.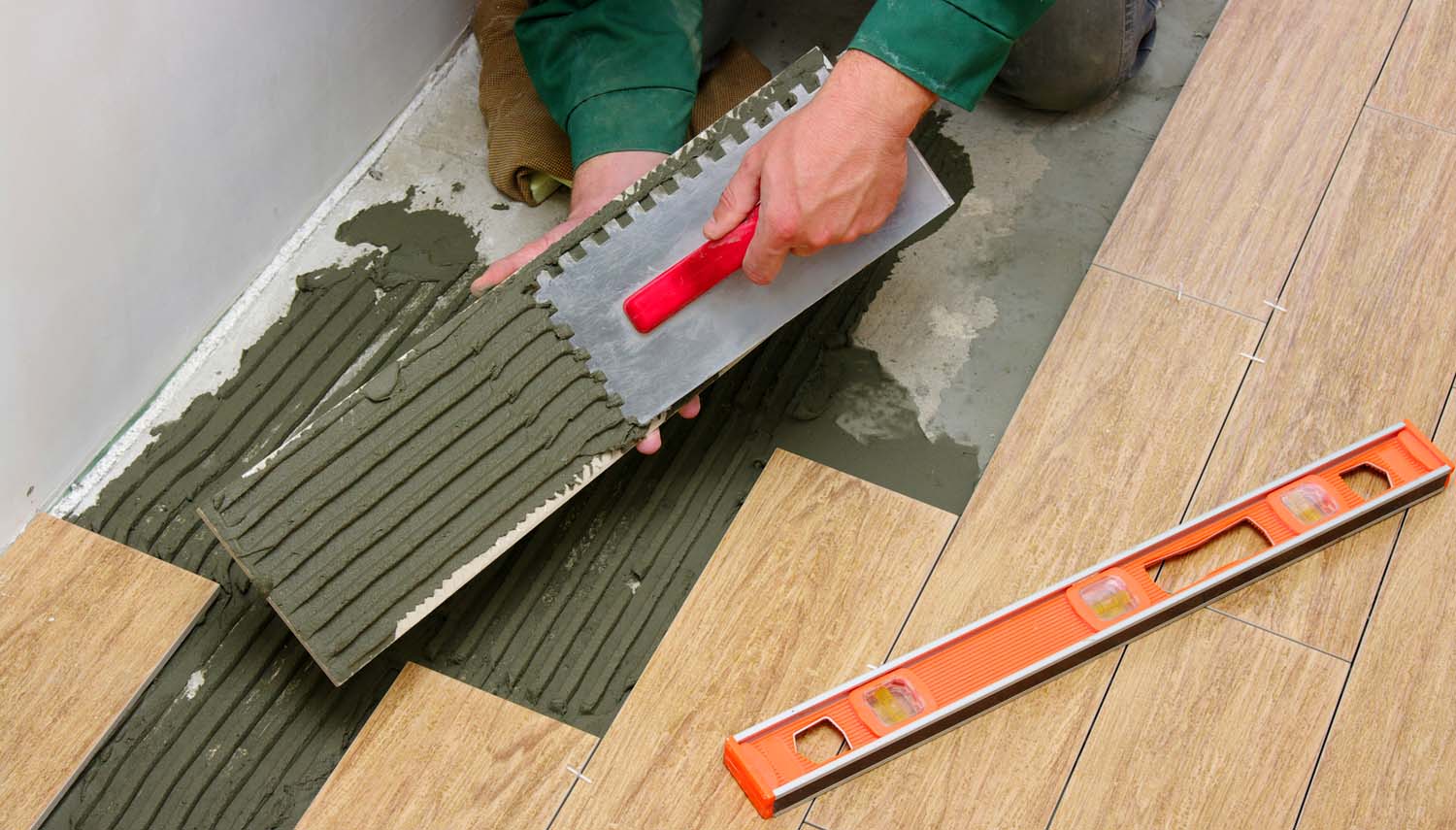 Questions to Ask Yourself Before Installing New Flooring
These questions that you need to consider before installing new floors to decide if you need a contractor or not. Some situations are simple DIY. Other situations require professional help for the structural stability of the house.
• How much original flooring requires removal?
• Are you dealing with the original flooring?
• Was the original flooring properly installed?
Here is the issue. Some houses have many layers of flooring added to the original one. Adding another layer to that results in a floor that won't last.
There are times when the original flooring is perfect. You need to look and see. If you're not comfortable with the process, a professional contractor can install your new flooring after an evaluation.
Many of those contractors know exactly what to do and what your particular type of home needs. Hiring the right one for the job is at the end of this piece. For now, consider these things.
Those clickable flooring pieces aren't the same as an original hardwood floor. It's worth the time to make sure you need to install new flooring, instead of simply fixing the old one. Also, adding that next layer is a bad idea.
Like wallpaper, many homeowners simply add new layers over the dirt and grime of the old layers. Those don't last. They literally slide off the walls over time.
That same idea happens with the tracking of your floors. Years of walking over the new flooring break the bend of the layers, and a collapse happens. To avoid that, have a professional investigate just how many flooring additions your home has in place.
What are the Best Types of Floor Installations?
If you do decide to install new flooring, you'll need to know which one suits the house the best. It makes or breaks the resale value and the comfort of the home. Here are some materials to consider.
• Laminate and Pergo
• Tile
• Engineered Wood
Advantages: Laminate and Pergo flooring is a choice that offers similar flooring as more expensive options, that last for years to come. They help to reduce the sound of walking in apartments as well. Spills clean up easily, without any damage.
Disadvantages: If one small piece gets damaged, it's not repairable. You'll have to replace the whole piece. That makes maintenance a bit more costly.
Advantages: Tile comes in many styles. It's very durable over the years. It is easily repaired if something happens. Cleaning is far easier than other flooring as well.
Disadvantages: They are slippery when they get wet. You'll need to replace them if they get damaged, but only the tiles that are actually damaged. This is an expensive choice.
Advantages: Engineered wood is a great choice for easy flooring. It looks amazing and lasts fairly well. Maintenance is far easier than real wood.
Disadvantages: When damage happens, the floor is more difficult to repair. Most people find that they need to replace the floor completely. It also requires a lot of maintenance.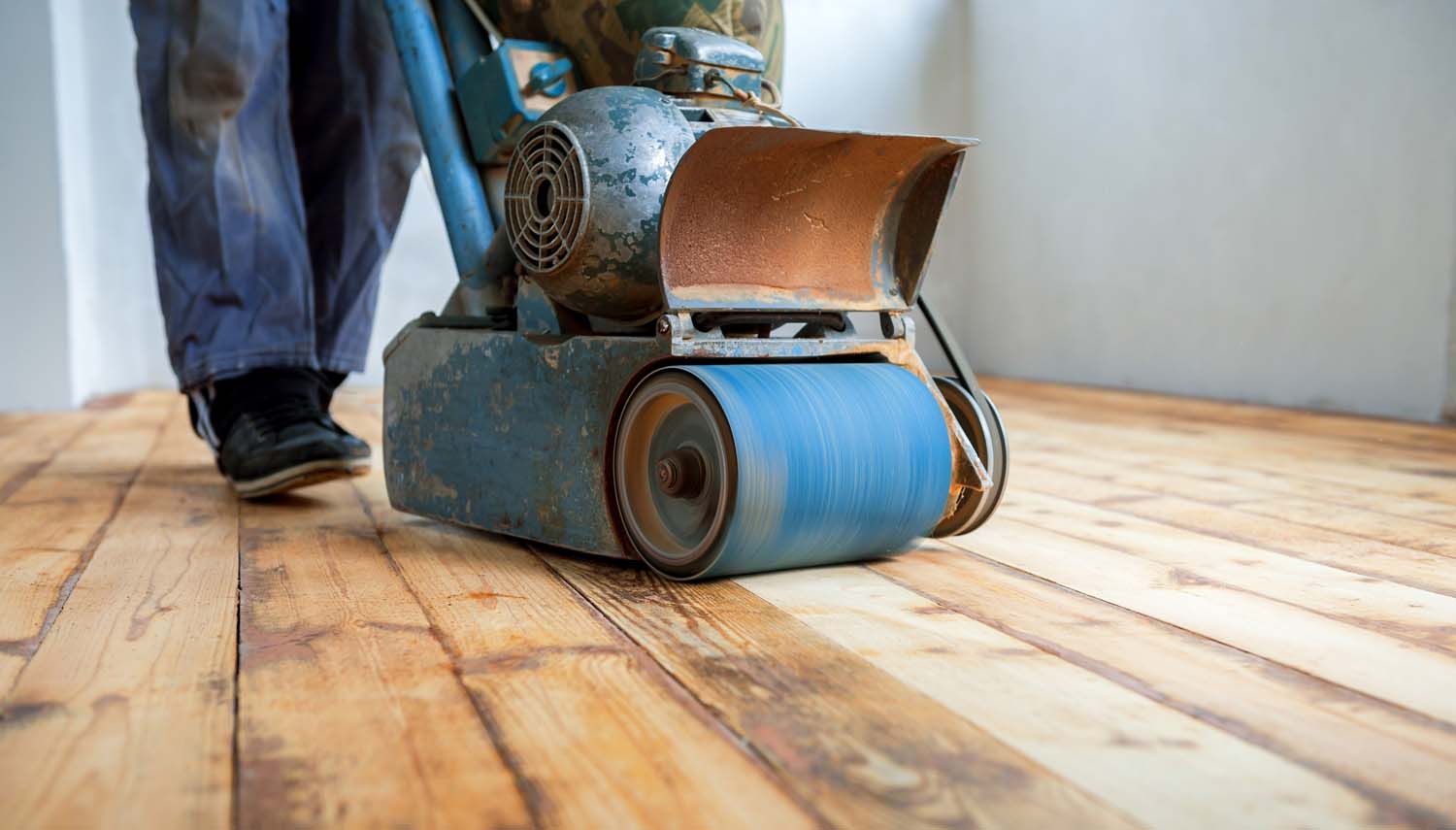 Important Tips For Flooring Choices
Different wood choices, even in a laminate, require specific care. If you walk in high heels a lot, you won't want to install bamboo. Here are a few more essential tips.
Pine is a better choice, but still gets scratched fairly easily. This type of wood requires some care. You'll need to wash with an oil-based cleanser.
Oak flooring comes in several colors and offers a wonderful choice for better durability. It lasts for years as well. The maintenance is simple with a soap and water mop periodically.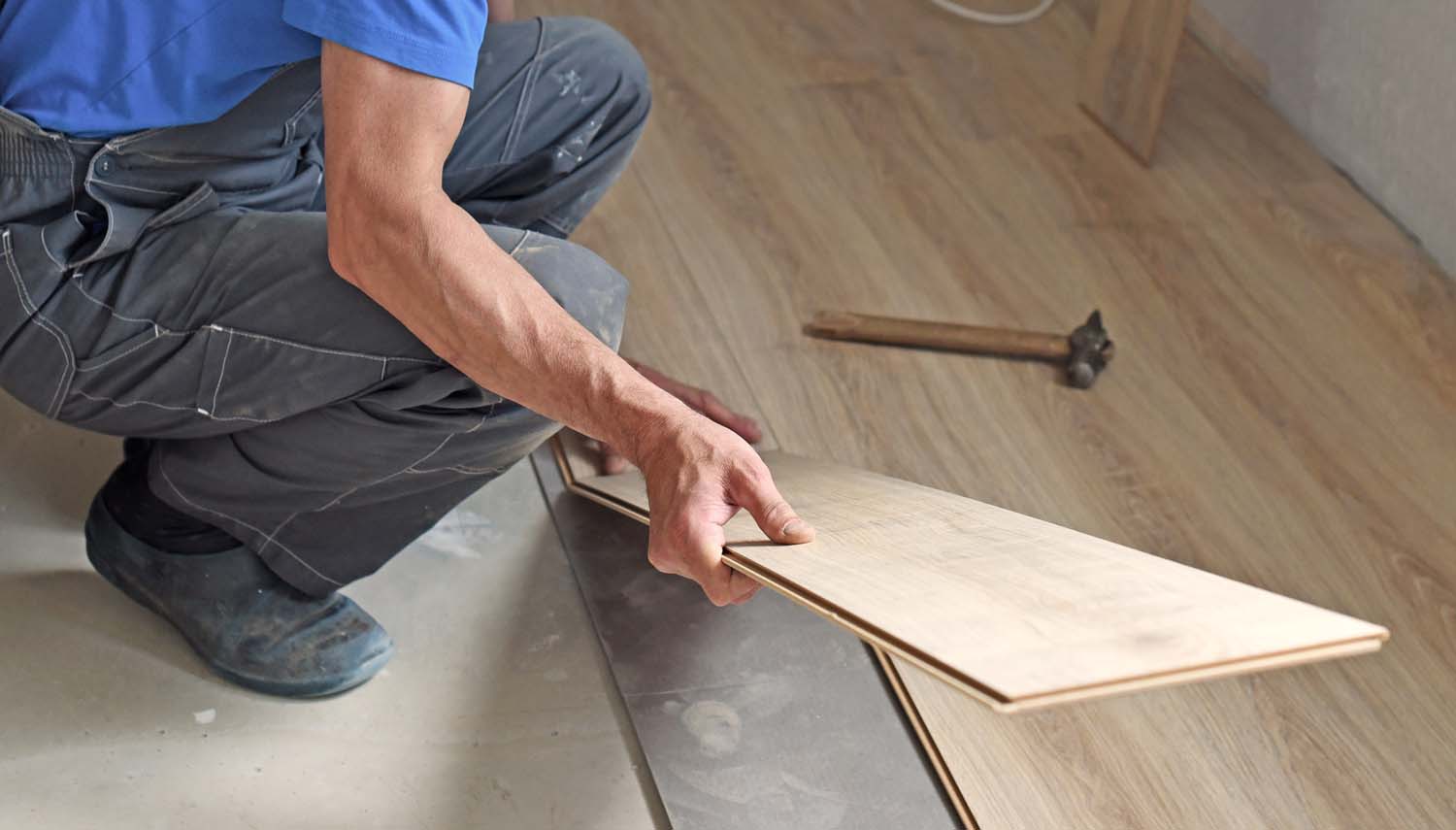 Before The Installation Begins
You'll need to ensure that the floors are ready for a new flooring before you do anything. The subfloors must have no signs of water or moisture. You'll need it level as well.
You must remove everything from the room that is breakable. The movement of the former flooring tends to jar things. Also, tape over the mirrored items that you can't remove during the installation.
If the flooring goes over any electrical outlets or gas pipes in the kitchen, it's best to turn those off. In some cases, taping over the outlets is sufficient. Many people use baby protection covers as well.
Measure the floor heights. One of the largest DIY flooring mistakes is to skip this step. Then, they have an uneven floor at the doorway.
You need to remove the doors to the room. The same applies to the windows. If you have any shutters and curtains, remove them before if they touch the ground.
Then, remove your baseboards. If the door had a trim, do that as well. Take care when you do that to avoid any breakage.
After that, you need to dust the room from top to bottom. You don't want sand or dirt under the new floor. Use a dust attraction tool.
Prepare your subfloor. You need to make sure that there are no dips, and that it is completely level. Use a level to check that.
If you don't have a level, a simple can will work as well. If they roll across the floor, it's a bad sign. Call a professional if you have questions.
The temperature is important as well. The flooring comes with recommendations. Follow that closely for the temperature consistencies throughout the installation.
You'll need another room for the material cuts. You don't want dust flying into the room that you just prepared. Make sure the debris doesn't get carried in.
Then have a wet wipe type of cloth that you use before installation. That ensures that the seal between the planks is tight and dust-free. You can now begin to install the flooring.
Tile preparation requires that you have practice laying the tiles. Take a day during the preparation process to lay tiles on a flat surface. It helps you understand the compound used to set the tiles.
You'll also need a string and some chalk. Measure to the center of the room. Mark it with chalk.
Then mark the string with chalk. Snap it from the center of the room to the wall. A tip that helps hold the marks is to spray the line with hairspray.
Starting the Installation
Depending on the type of flooring, you'll want to follow the steps on the box. People frequently ignore the instructions. It offers the help that you need to do the floor installation properly.
You'll begin at the center of the room, unless you are in a bathroom. Then, begin at the door, and work through the room in a straight line. The laminate wood is designed to snap together, so be sure to measure carefully before you cut the pieces for the room.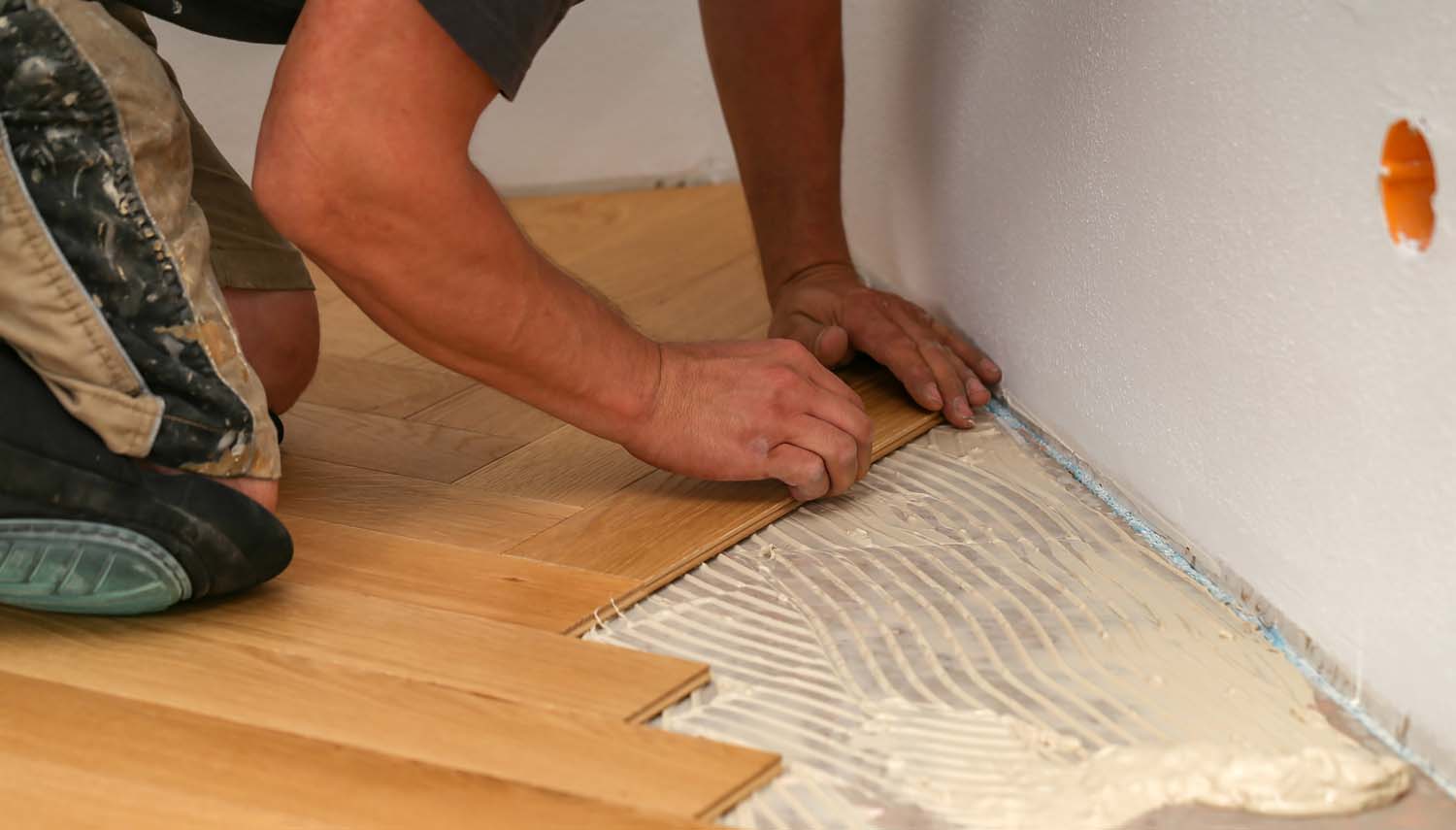 What Are the Benefits of Hiring a San Antonio Contractor to Install Flooring
If you feel like all of that is just too much to do, consider hiring a contractor to install flooring. Even if you can handle it, there are reasons why you might not want to. Just like cleaning a house, you might not want to do all that.
Remember that even the people on reality shows have a whole team of professionals helping them. People get paid good money for this type of work because it's not easy. You will get sore afterward.
You might not have all the power tools. Even if you rent them, do you feel comfortable operating them? Consider if you've done other DIY projects.
Tiling is one thing many DIY people consider too difficult. There are master tile layers out there that can contract with you to get the work done. Sometimes it's best to leave it to a professional.
They have vast experience in things about your subfloor. Many DIY project enthusiasts leave flooring installation to professionals because of this. If you are unsure if the subfloor can handle what you want to do with your floors, call a contractor instead.
You even need to know about the disposal laws of the old flooring. There are laws about such things. While you can make a call to find out how, the hauling process isn't fun, or inexpensive for large projects.
All these things should help you decide if you want to do this. It can be a fun DIY project, but if you need the help, there are always professional contractors available to help you out. Also, if you decide that it's not your thing, that's enough.
Call a professional contractor to install flooring, and let your project become a dream. Changing your floor really makes a difference in the appearance of your home. Try it and see what you think.
Do You Need a Contractor to Install Flooring in San Antonio?
Sky Roofing Construction & Remodeling is a professional, licensed contractor that has been doing floor repair in San Antonio for over twenty years. Trusted in all areas of design, kitchen and bathroom remodels, additions, roofing, siding and flooring, Sky is a go-to team that will get your floor repair done on time and on budget. From precious hardwood floor repair to a complete install, Call Sky Roofing Construction & Remodeling at (210) 942-9797.
Read more about our flooring installation and roofing services we offer here.
Quality workmanship done right the first time
Address
415 Balcones Heights Rd.
San Antonio, TX 78201
Email
Contact@SkyRoofingConstructiontx.com