Storm Damage Roof Repair San Antonio TX

Storm Damage Roof Repair San Antonio
What should home owners do when they need storm damage roof repair?
Roof repairs needed because of damage from recent storms in San Antonio require a professional to assess the damage. It can be upsetting when this kind of damage happens to your roof. Here are some tips to help you if you ever need roof repair from storm damage.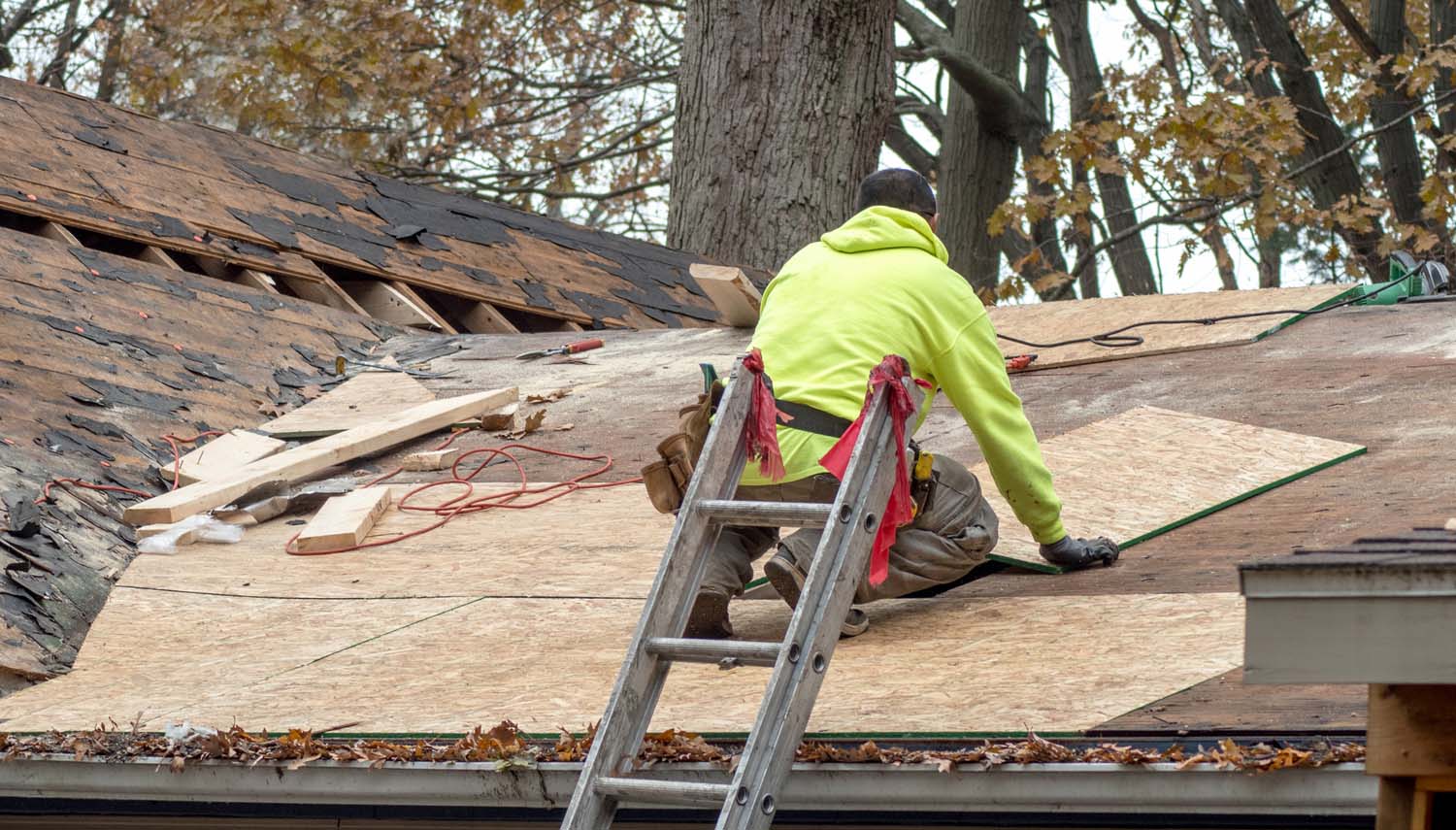 Signs of Storm Damage to Your Roof
When shingles fly away, you'll see it. That means the entire structure of the roof could need repair. You'll want a complete inspection, instead of just a replacement of the missing shingles.
If you notice the shingles have changed colors, it usually means that granule loss has happened. If that's the case, then you'll need the shingles replaced. It may be hard to see without a professional inspection.
Water leaking is easy to spot. Discoloration of the ceiling and visible water are the hallmarks of this sign. Make sure to ask about the replacement of the wood in the roof where the leak happened.
If there is debris in the yard, then it's likely that there is roof damage as well. Winds of that speed are significantly damaging. It's also important to get a contractor there as soon as possible.
There may be rips in the roof that aren't visible from the ground. That's why an inspection from a professional storm repair contractor is so important. When you do repairs now, you prevent a whole new roof later.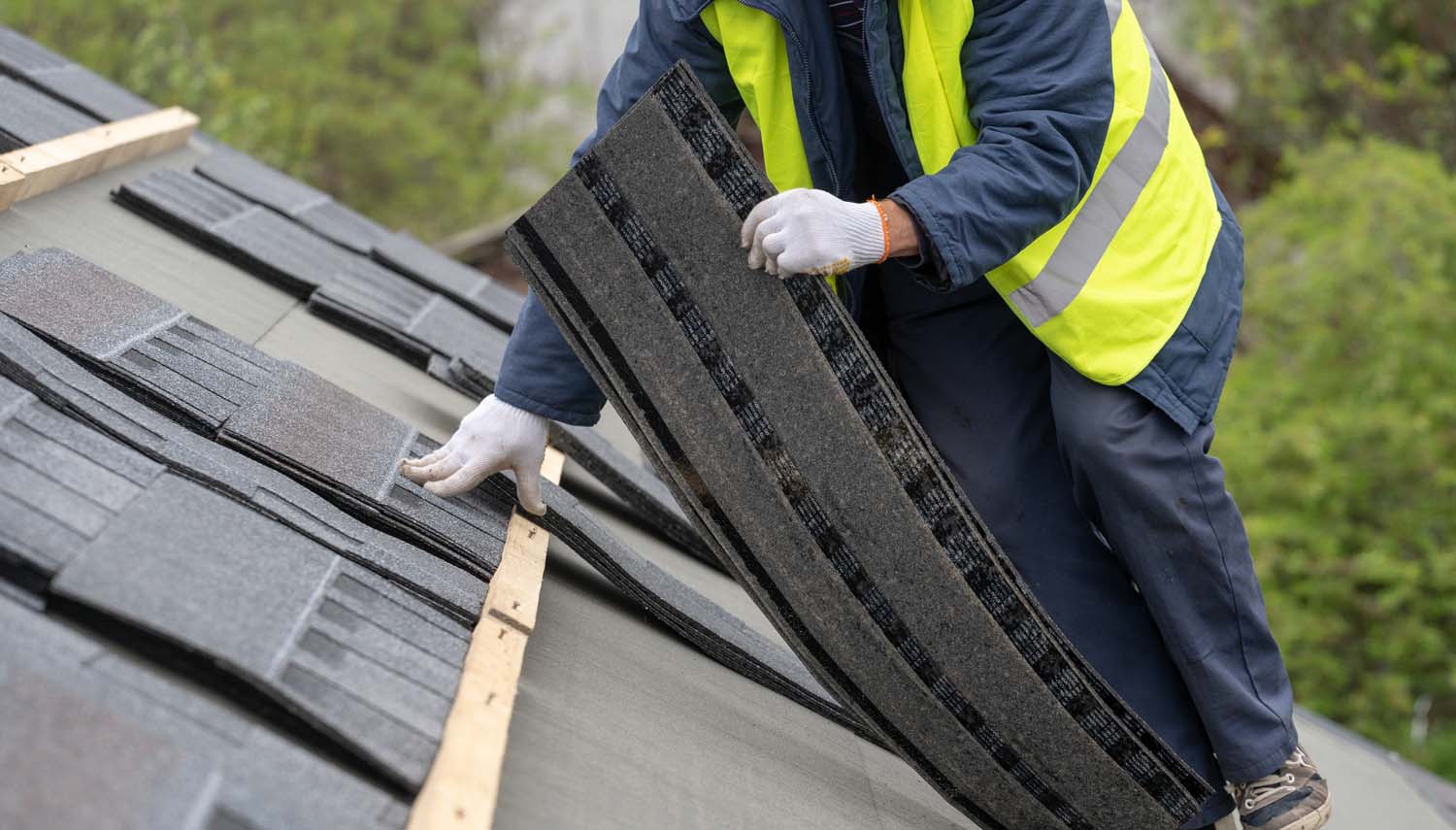 What To Do When Your Roof Suffers Storm Damage
Your roof is the thing that keeps your house from the elements outside. It's impossible to predict what the weather will do. That's why your roof needs maintenance when the weather gets bad.
There are a few things that require an evaluation after a storm comes your way. These things help you decide what to do next. Here are some of those things.
• You need to assess the damage.
• Contact your insurance company.
• Call a contractor to see how your roof is.
• Get the necessary repairs done.
You know what to do with the assessment. After you spot the things that look bad, list them on a piece of paper. This helps your contractor know what they need to look at.
While they will see other things, and discuss them with you, you help them by having that list ready. Add the suspected damage. It should include a list of things that you find in the yard as well.
Call your insurance company to see what they pay for the repair. You'll need that before the contractor comes. That way, you can have it covered by the insurance.
The contractor will let you know what your roof needs. Then you have the information for the insurance company. Some insurance companies even send their own contractors, known as adjusters.
You can also repair it yourself. That's called an out-of-pocket repair. Some people decide to do this to avoid the rise in their insurance costs, and the adjusters may not care if the roof gets repaired right.
Then have the repair done the way you like. Get your contractor's help. Let them fix it back to what it should be.
Types of Roof Storm Damage
There are five types of storm damage that your roof endures. Each one depends on the severity of the storm, but the basic information is applicable to each situation. All of these are easily fixed with a professional contractor.
• Rain
• Hail
• Wind
• Snow
• Ice
Each type of damage creates a specific need for repair. Water damage means you'll need structural repairs, and the shingles might need replacing. When the contractor takes certain steps to ensure that there is no mold or rotting.
When the rain is a heavy downpour, there are normally other factors involved. The winds and even hail might create damage. It just depends on how bad the storm was.
Hail damage almost always indicates structural damage to the roof. Even if it's a pellet-size hail storm, the collective hits from the hail can damage the structure of your roof's shingles. You must check that.
Cracks can happen in the roof shingles. Wearing it down is the smallest thing that hails damages. Over time, that wears further, and leaks begin.
The wind is just as devastating. It brings things flying all over the place. Trees might lose branches. Sometimes, they even end up on your roof.
If those things penetrate your roof, then real damage begins to take a hold of your roof. A contractor fixes those issues and gets your home back to normal. They can even replace a roof if the wind was really nasty.
Snow can add dangerous weight to your roof. It also adds moisture. The combination is bad for roofs.
Most people that live in areas with heavy snow use materials to build roofs that hold up well. They seal the roof from moisture. When you prepare before the snow comes, your roof will hold up well.
Ice is even worse. It's heavier. When it melts, the moisture sinks through the roof, if it's not sealed properly.
Sometimes, a storm brings all the above. When that happens, it normally means a new roof. If it's not bad, your storm damage contractor can handle it for you.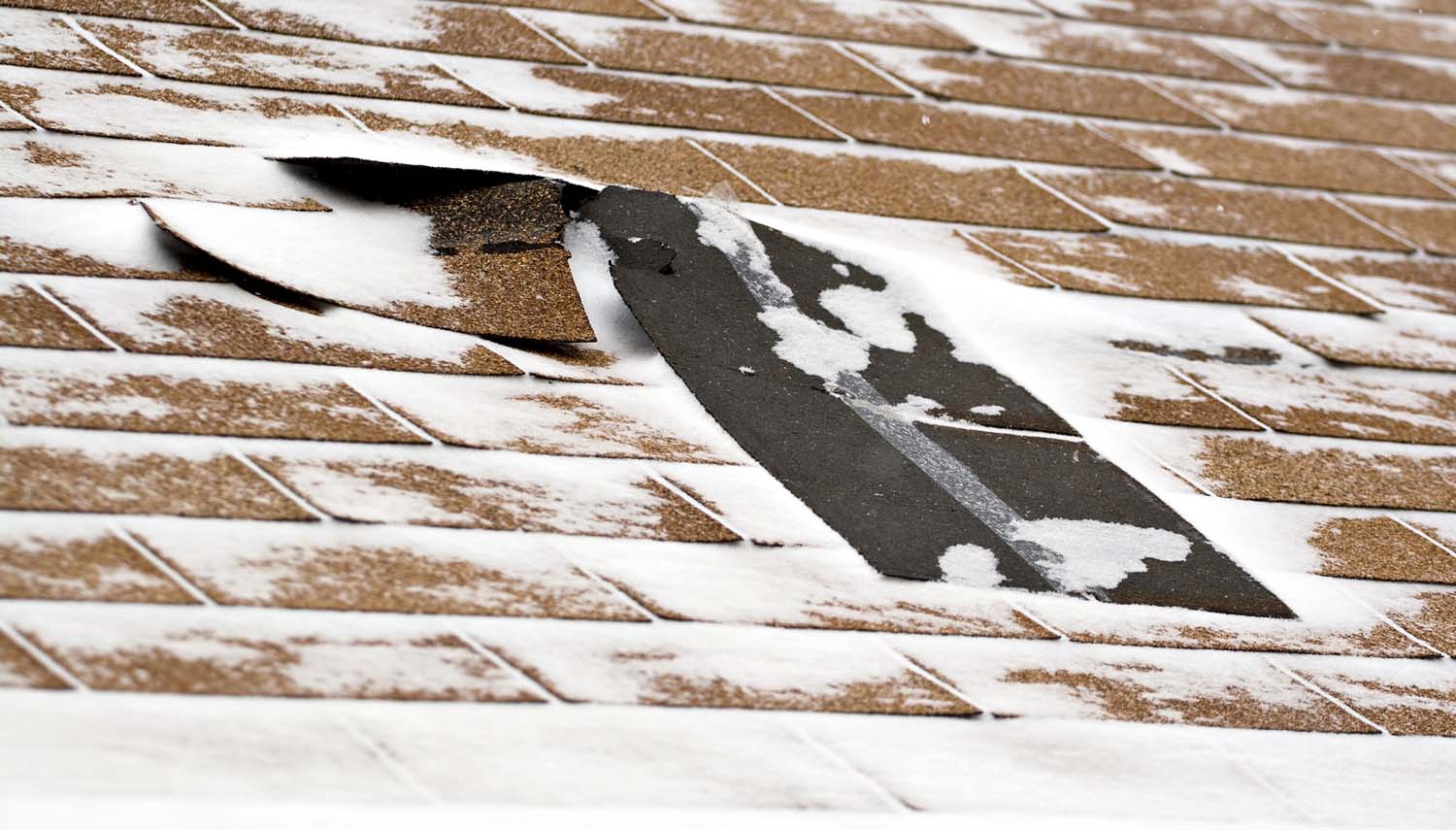 Insurance Claims After a Storm
• Turbine
• Power
• Solar
• Ridge with a baffle
• Static
• Ridge without a baffle
• Gable vents
Pipe boots and flashing are in your estimate. The pipe boot prevents leaks. The metal flashing holds the pieces together, so water can't leak.
The dump fees are an important part of your estimate as well. Ask about them. Look for methods of hauling it off after the repairs are complete.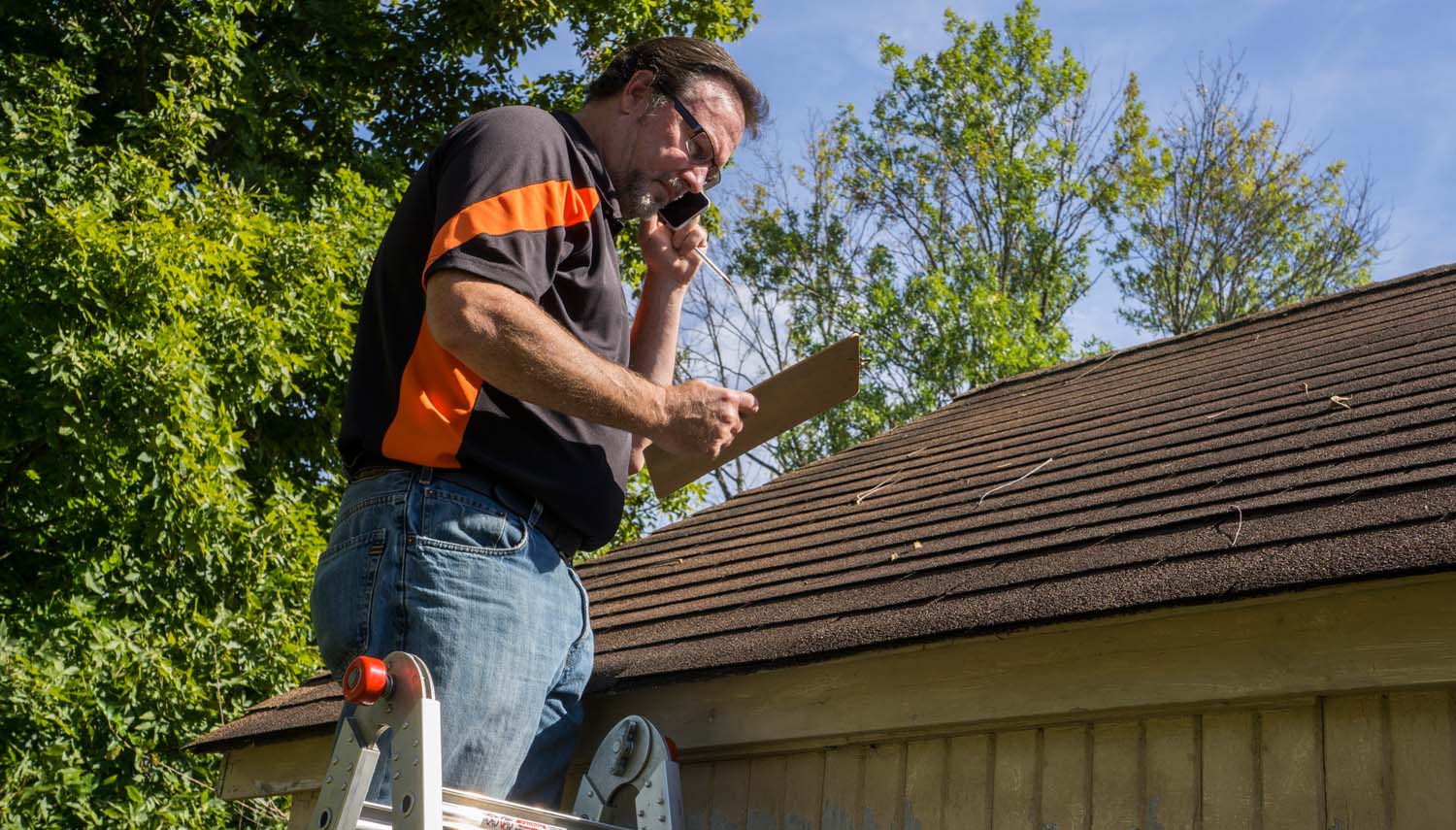 Finding the Best Contractor for Roofing Repair
It's important to shop around to find your contractor. All the obvious rules apply to your search. Here are some points specifically aimed at finding a good roofing repair contractor.
Watch for contractors that try to undercut the competition. It shows up in ways like only requiring one layer in the estimate. It's a guaranteed point that is a huge red flag to watch for.
Remember the concerns about protecting your property. Carefully look over the estimate. Anything listed in the protection of your property category that isn't detailed is something you must ask about.
If you see nothing included in the estimate about the drip edge used for the repair, then you need to ask about it. If the contractor tries to push this conversation away, get another contractor.
Be cautious of a contractor that doesn't want to specify what components they use. Also, pay attention to a large range of, from one to hundreds. The range shouldn't be large.
Ask about any estimate that doesn't include the roof vent system used. You must know which one it is for future maintenance inspections. Any decent contractor understands this.
These tips can make the difference between a perfect contractor's work, and one that can damage your roof. Ask about licensing and insurance as well. That way, you get your repair done right the first time.
Contact Sky Roofing Construction & Remodeling for Storm Damage Roof Repair San Antonio, TX
Sky Roofing Construction and Remodeling is a roofing and renovation contractor, a leading company that serves the San Antonio area. Sky has been in the roofing and construction business for over thirty years, and has earned an excellent reputation. We are dependable, and professional, with teams known for their quality workmanship, use of quality materials, and ability to get jobs done on time and on budget. For your roofing, renovating, or building projects, Sky's the limit!
To discuss your project and get an accurate estimate call Sky Roofing, Construction & Remodeling at (210) 942-9797.
Learn more about the roofing and contracting services we provide:
https://skyroofingconstructiontx.com/roofing-services/
Quality workmanship done right the first time
Address
415 Balcones Heights Rd.
San Antonio, TX 78201
Email
Contact@SkyRoofingConstructiontx.com