Solar Panel Installation
San Antonio TX

Solar Panel Installation San Antonio
How can homeowners generate their own power with solar panels?
Determining the amount of payback you can expect from solar panels depends on where you live. Also a determining factor is how much electricity your household tends to use and the size of the solar panel system you install. In some areas of the country there are rebates or tax incentives for going solar, as you relieve pressure on the power grid by generating your own power.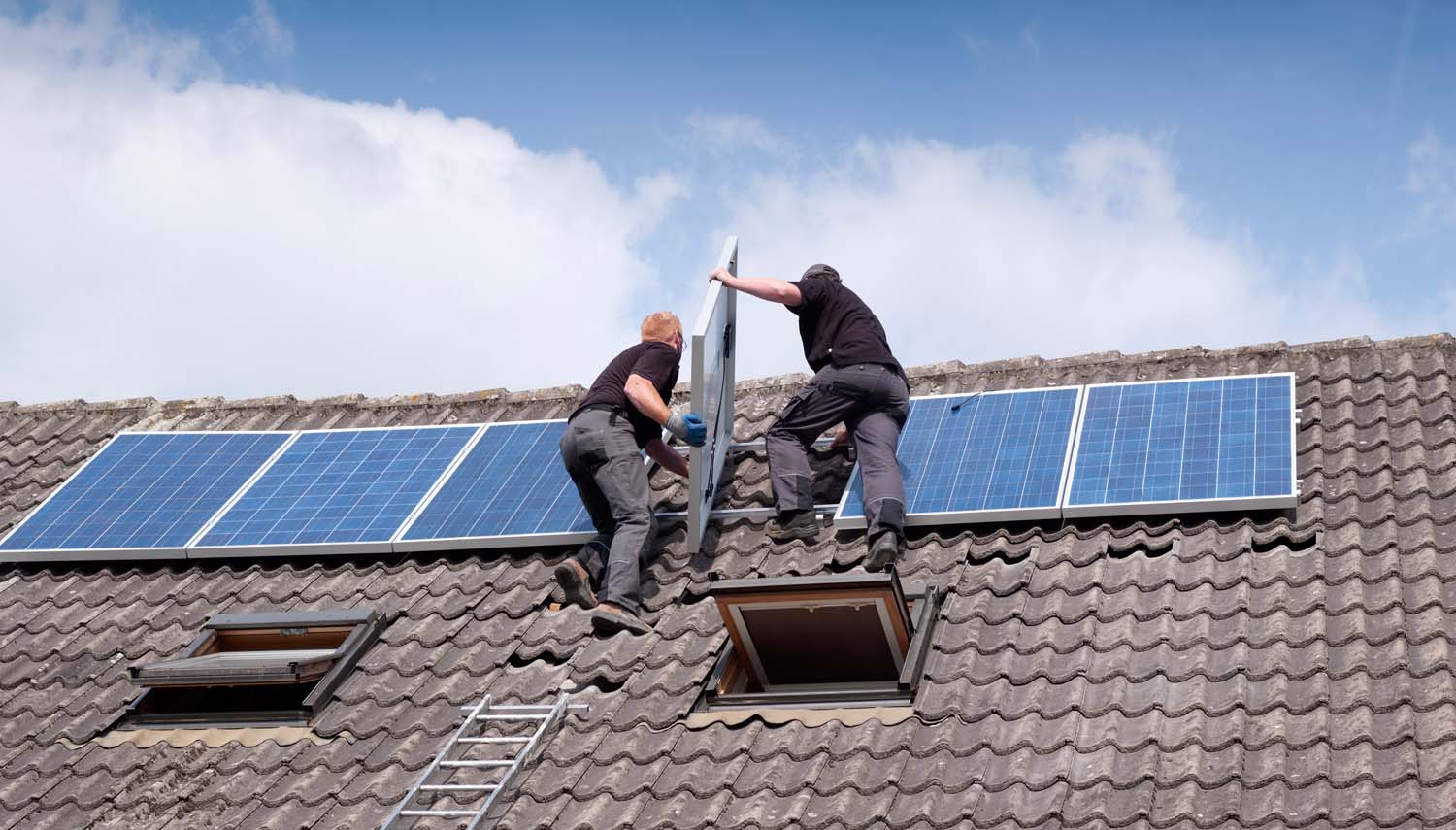 What are the Three Types of Solar Roofing Panels?
First and foremost, educate yourself thoroughly on the types of solar power systems that are available for homes. The first is what's called Grid Connected, no battery. This choice means your solar power system will stay connected to the power grid, and will serve as back up when your solar system is depleted. If your system generates more than you consume, it goes back into the grid, to your local utility company. You can receive credit for any power you give back to the grid, in some cases. This system is the least expensive and the easiest to install. Just keep in mind that when there is a power outage, you will experience it also.
The second approach to solar panel power installation is a Grid Connected system, with battery. This is more expensive, but has batteries as backup. If there is a black out, power stored in your solar battery is available to keep things running.
The third solar option is called "off-the-grid." This system has no connection to a public power grid. It generates, stores and feeds your home the power it needs as an independent system. The company you choose to purchase from will need to know the amount of power you expect to use to minimize the chance you will run out. This is popular in rural zones where it's expensive to run power from a grid.
There are several types of solar panels and there are solar tiles. Some are more efficient, others are thinner and require more tiles to generate the same amount of power. Thermal panels are used to heat water. Different panels are designed to work in different environments and suit various needs. Search for an experienced solar panel roof contractor near me and see if a local company, with good references is listed. That's a good place to start.
Choosing the Right Solar Roofing Panel Contractor in San Antonio, TX
It's important to mention that there is no such thing as free solar panel installations, although many companies use that language in their promotions. Installing a solar panel roof system is a somewhat high ticket project. And, while these systems do reduce your monthly costs, it takes time for the project to be covered by the savings "you earn" by going solar and registering for rebates.
There are a lot of solar panel installation companies, especially in populated areas. How to go about selecting the right solar panel roof contractor takes some research. It is not a decision to be taken lightly. Your roof was a costly investment, and the last thing you need is an inexperienced solar panel installer damaging your roof. It's a complex project, with a lot of expertise required. In fact, most reputable solar panel installers are certified. So here is some good information about solar panel installation, the process, what to look for in a professional, and the realistic payoff.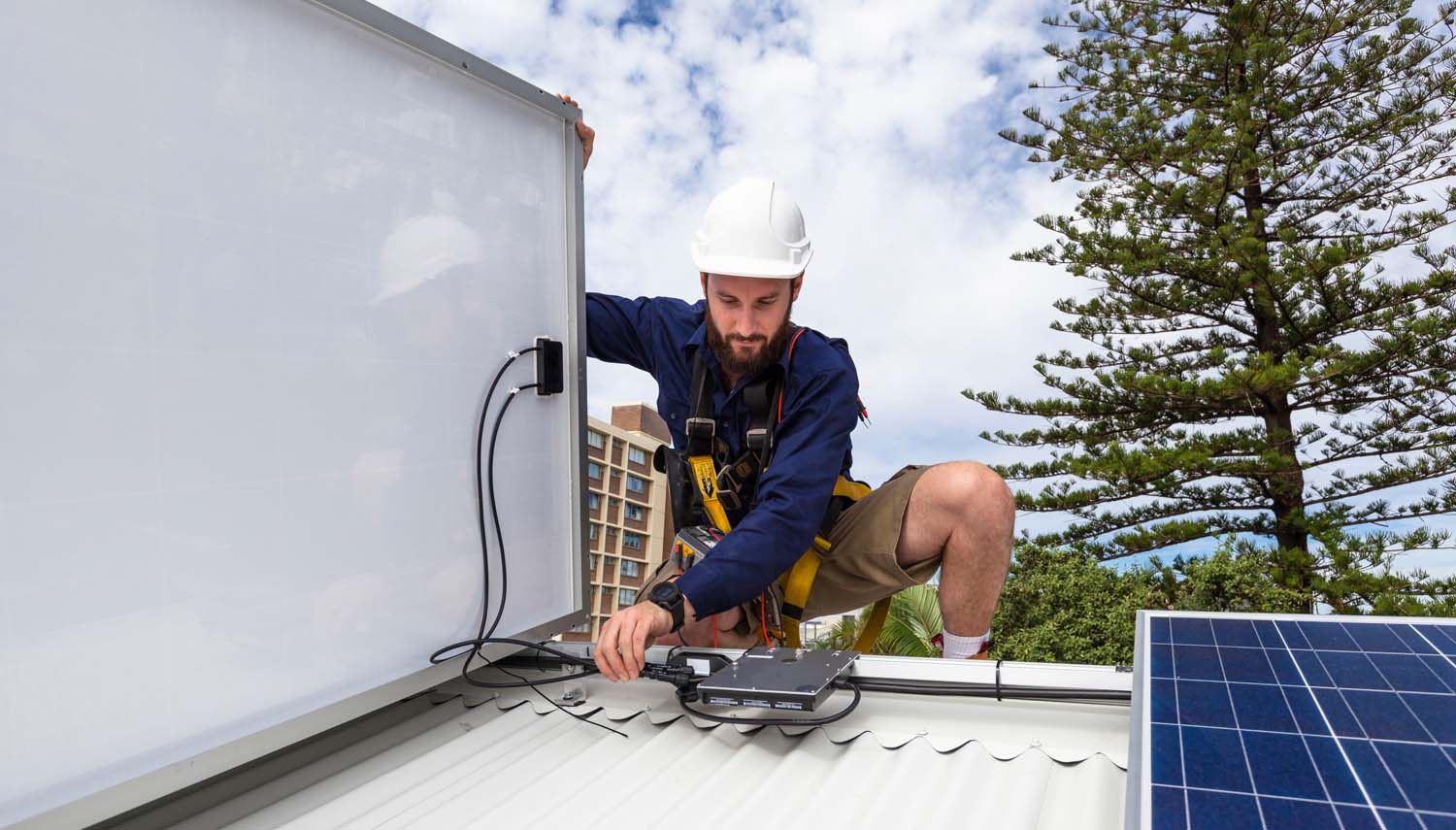 Contact Sky Roofing Construction & Remodeling for Solar Panel Installation in San Antonio, TX
Sky Roofing Construction & Remodeling is a solar panel roof contractor serving the greater San Antonio area. We have over fifteen years of experience installing efficient, productive solar panel roofing systems that save homeowners on their energy bills.
Call Sky Roofing Construction & Remodeling to discuss the perfect size, mounting, and placement of a solar panel system for your home at (210) 942-9797.
Learn more about solar panel installation for your home and the other services we provide.
Quality workmanship done right the first time
Address
415 Balcones Heights Rd.
San Antonio, TX 78201
Email
Contact@SkyRoofingConstructiontx.com