When you hear a drip from your faucet, you need to know what is happening. You can guess, but, the truth is that you need a licensed contractor for your leaky faucet. Otherwise, you might overlook an important issue. Many homeowners in San Antonio trust Sky Roofing Construction & Remodeling to repair water fixtures.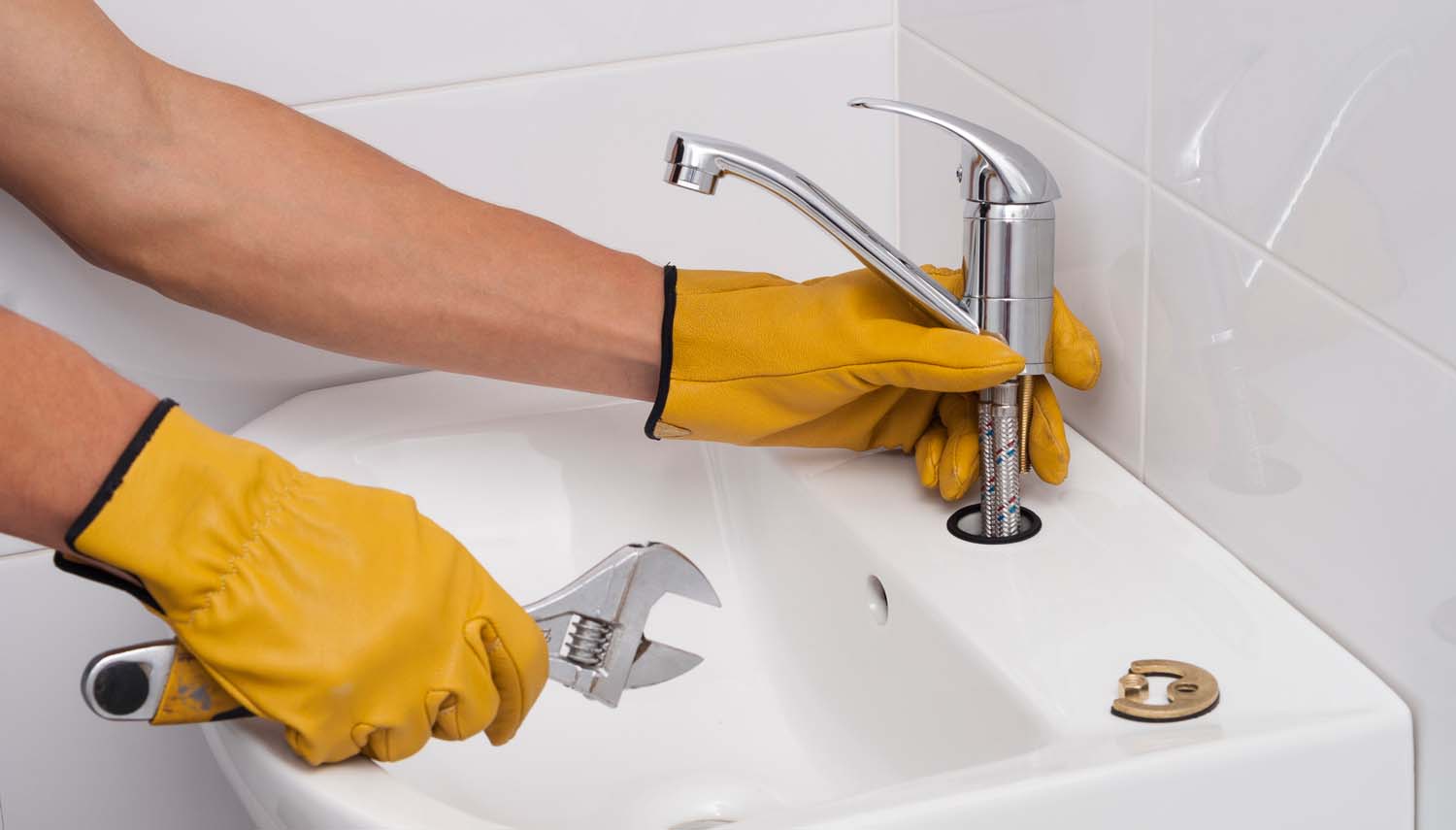 What Causes A Leaky Faucet?
Several factors lead to leaky faucets. Unfortunately, each of those factors could also lead to compound damage to your plumbing system.
• Gaskets
• Washers
• Rings
• Mineral Deposits
• Internal damage
Gaskets seal the water inlet and valve. Since they are just made of rubber, it's easy to understand how they can fail over time. Therefore, replacing them is a regular part of your faucet maintenance.
The gasket helps the precise flow that a faucet produces. One symptom of this being the issue is the water flow. If you notice that the flow isn't what it used to be, your gasket could be the problem.
Washers wear out as well. It's one of the most common issues that cause leaks. It simply wears out faster.
Rings are similar. They are also made of rubber. Deterioration happens over the years of use.
Replacement of these things is easy. The problem is that many people who aren't licensed professionals fail to install these parts to prevent issues. When they aren't installed correctly, further damage can happen, causing more leaks.
Mineral deposits are something you can't always prevent. If you have less water pressure than expected, it's probably a build-up of mineral deposits. Changes to the water in your faucets are possible.
The first step is to have a licensed contractor fix the mineral deposits. They can then talk to you about leak prevention. Ask them about ways to improve your plumbing and faucets.
The last thing that creates leaks is, frequently, internal damage. When all the other parts are acceptable, it's time to look at this. That requires a licensed professional.
When you have internal damage, the fix might be a simple one. But, unfortunately, the only person that can safely identify that for you is a licensed contractor. That way, your faucet works well for years to come.
If you let it go without getting it fixed, leaky faucets can cause a huge water bill. Your hot water tank might work harder too. That can drive more gas costs.
Repairing Leaky Bathtub Faucets
Repairing a leaky bathtub faucet is no different from the other situations with leaks. It just makes you lose more water. You might even end up with a lack of hot water to take a bath.
If you leak your bathtub faucet and notice that your bath water is colder, the leak can be the issue. Like other leaks, it usually stems from a failed gasket or washer. Other times, the fit of the faucet can be an issue. Again, a licensed contractor can check the leak and let you know for sure.
Maintenance is essential before things happen. For example, checking to ensure no leaks in the walls even prevents mold. That is doubly significant if the water pressure has been low.
Contractors can even fix your installation issues. If you tried to fix it for yourself, and it's leaking, a licensed contractor can fix that for you too. If it's just outdated, those are easy repairs for them as well.
Failure to fix leaks from a bathroom faucet can cause your walls and floors problems. Water can leak into other places like the floor and walls. If left unresolved, tubs can fall through the floor into the lower floors.
When you hear that annoying sound of dripping water, please don't ignore it. You probably shouldn't try to fix it yourself, either. When it comes to leaks, you need a licensed contractor who understands protecting your home.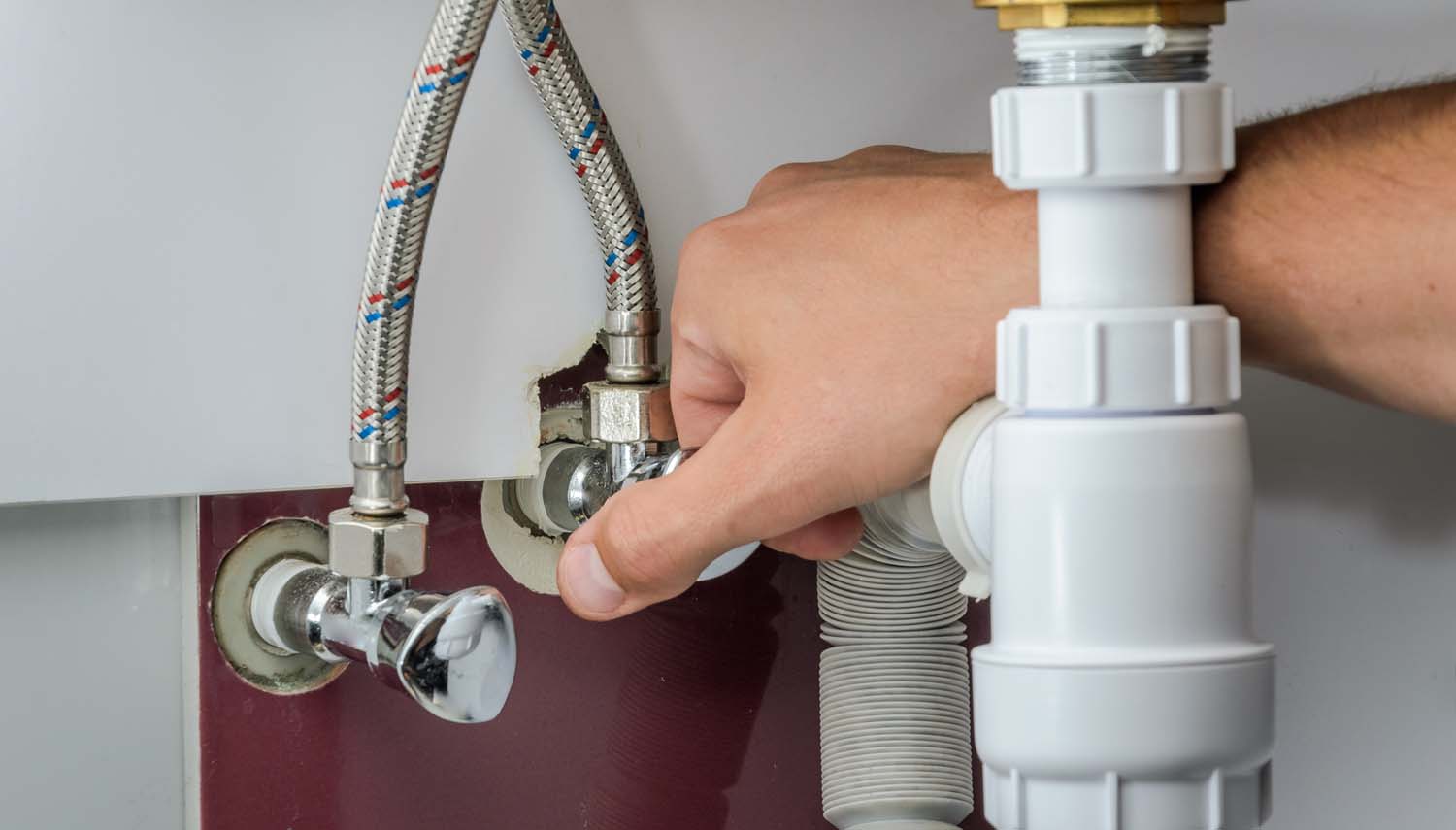 Fixing A Leaky Kitchen Faucet
The kitchen faucet gets a lot of usages. That wears the rubber washers and gaskets as well. Therefore, maintenance is just as crucial for the kitchen faucet as the others in your home.
There are several things to watch for in your kitchen faucet. When you see these things, call a licensed contractor. Maintenance before a big issue comes along helps save money on extensive repairs.
• Mineral Deposits
• Repeated Leaks
• Cloudy Water
Mineral deposits come from metal and water. They combine and create deposits on your faucet. It's noticeable.
When that happens, it means you have decreased water flow, which can lead to damage if left untreated. Hard water and a dirty water heater can lead to this. Call a professional to get the best solutions for your kitchen faucet.
If you've changed the washers repeatedly, and the same leaks keep coming back, you might have more significant issues than a worn-out washer. Some contractors that build homes, or flip them, might not have the correct kitchen faucet for the fixtures.
Cloudy water means some issues lead to mineral deposits on your kitchen faucets. This usually comes from a dirty water heater. Sediment deposits gather there and appear in your kitchen faucets, leading to leaks.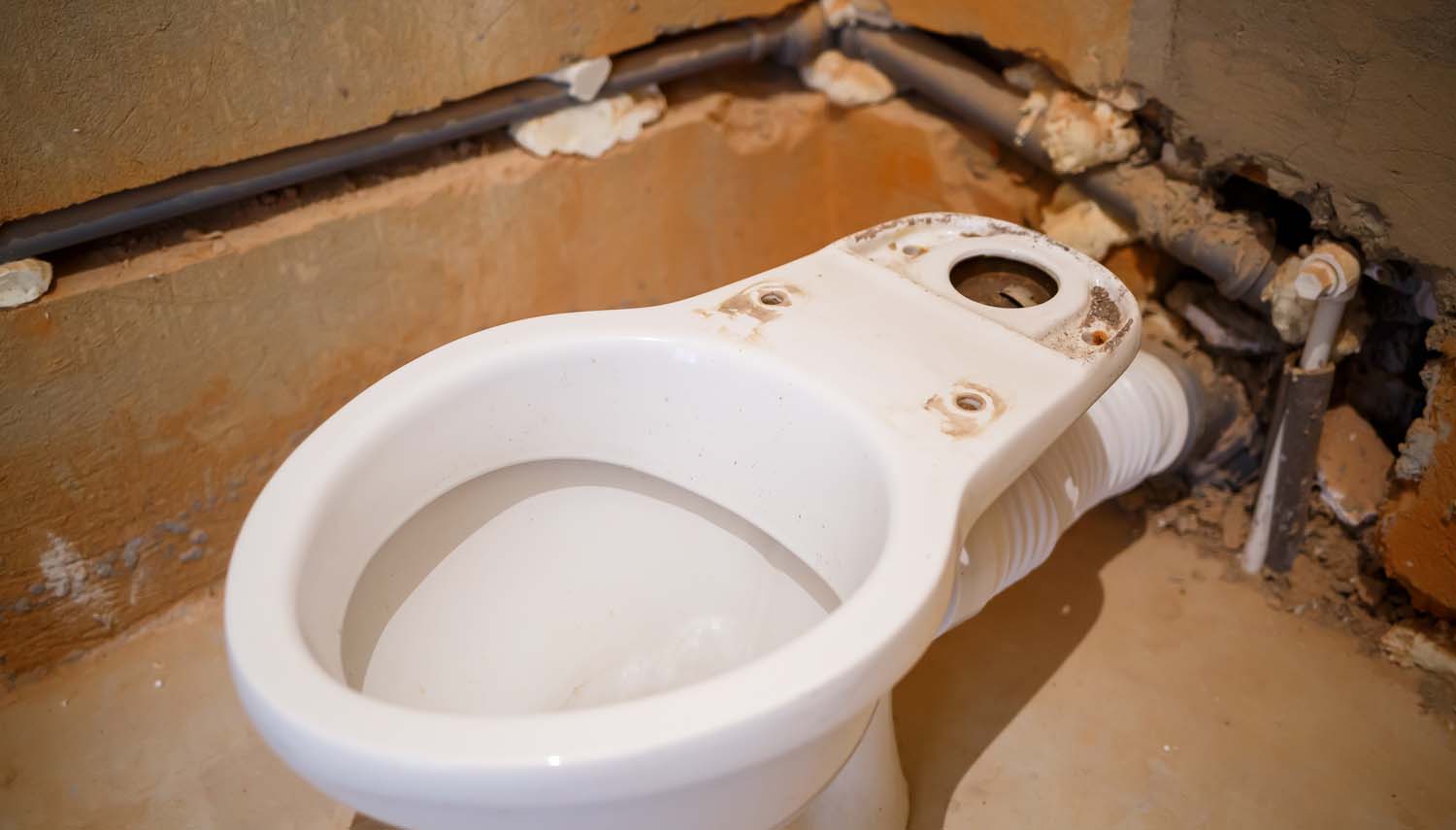 When Should You Contact A Contractor?
Most leaky faucets are easily fixed. However, when you notice that the washer replacements and regular cleaning aren't working, it might be more significant. Getting that diagnosed is essential so your faucet leak doesn't come back later.
• When you notice a persistent leak, it's time to call a licensed contractor.
• If you see damage to the counter, it's past time to call, but they can fix it.
• When faucets never work right, it's time to call a professional.
Letting that leak continue is not only wasteful, but it leads to high water bills. It's also annoying. One day, the water could burst through the pipes and create a situation that matches a comedy skit.
Some leaks can cause issues with the surrounding sink as well. When that happens, wood can rot. Most professionals that contract out for these repairs can tell you stories of sinks that fall through the floor to the foundation.
That's preventable when you know what to look for in a leaky faucet. Your professional contractor can diagnose it and give you an excellent estimate for the repair costs. Most homeowners insurance covers these under maintenance costs.
They can tell you if it's time to replace faucets as well. There are times when a faucet needs maintenance. They can help you decide when and if that needs consideration.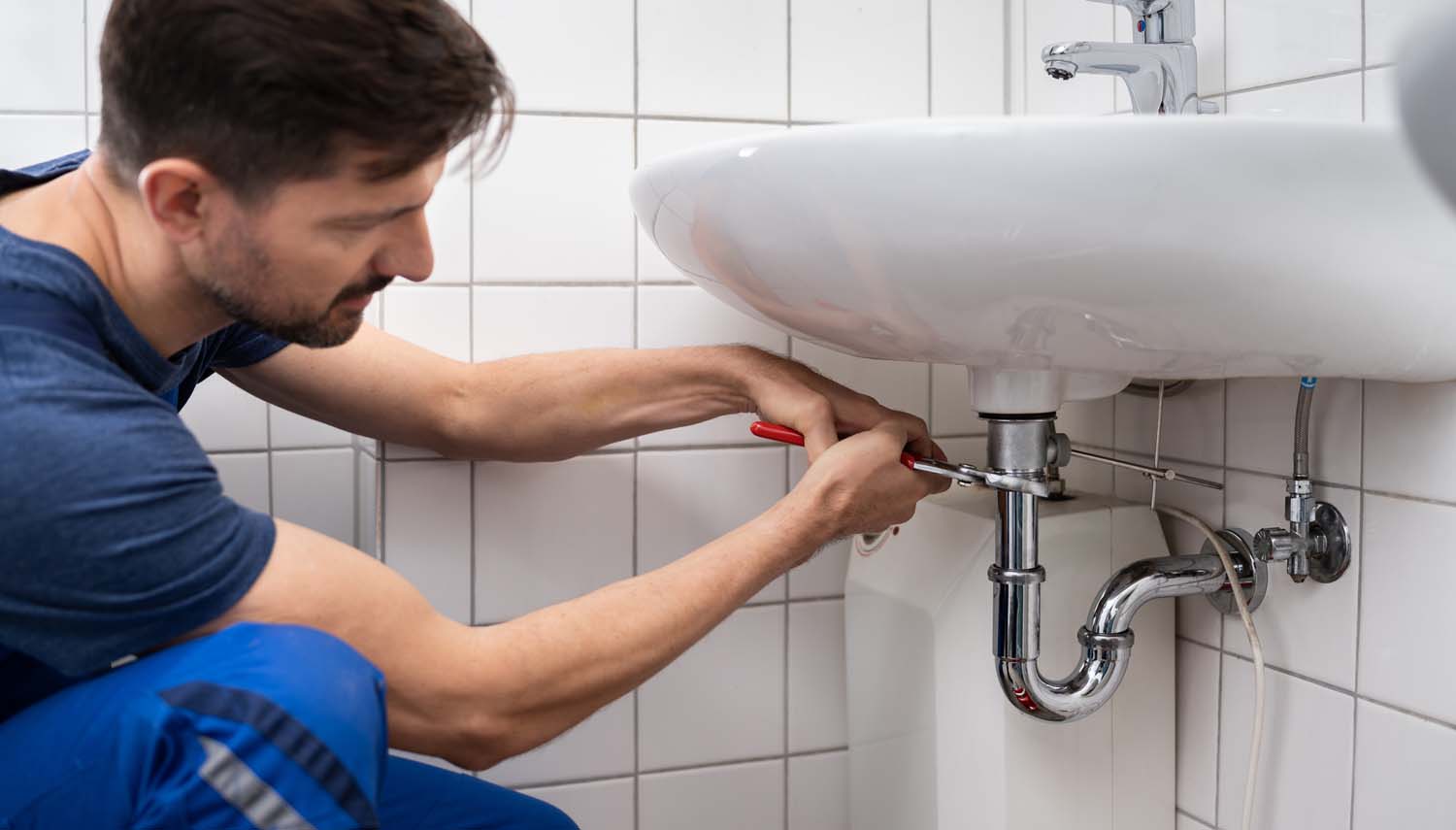 Things To Consider When You Pick Your Contractor
Some projects require a time frame for parts. This is an essential thing to check before scheduling the repairs. When details aren't in stock, you can end up with a faucet that isn't available.
A good contractor checks this before they come to do your faucet repair. They also contain things that are essential for any significant repairs. Some places require permits for more extensive repairs.
They require permits to ensure your home's repair is safe for structural stability and plumbing reliability. It's in your best interest. This can take weeks.
A good contractor checks all of that, and they have insurance to cover issues that can happen. In addition, they will have reviews of other satisfied customers who rated them well for their work on leaky faucets. It's even better when they have experience replacing and fixing complex water fixtures issues.
It would help if you considered how you feel about their business standards. There are some questions to ask about the contractors. For example, some places use other people on staff.
• Are you the person who will work on my water fixtures?
• Do you ever send unlicensed workers?
• Does your work come with a warranty?
• Do you give free estimates?
That last question is one you might not remember to ask. It's important because sometimes things happen afterward. You need to understand what it covers and what isn't.
Those mineral deposits mentioned above often create a path for the water to go. That path leads to leaks and even surrounding rot to the sink base. Have your contractor check that.
You can prevent leaks by performing regular maintenance. Then, you can call those same contractors to test if you need anything done. Typically, simple things like washers and gaskets are easy things that aren't expensive to maintain.
While the contractors evaluate your system, have them set up leak alarms. That way, you can find those issues before they spring a leak. This is super critical for your water heater tank.
Have the contractors set that up with messages to your phone as alerts. Some contractors even set up cameras and watches for you to check remotely. That way, if something happens, you can call the correct emergency services.
They can even use new technology to see if your pipes are leaking underground. Then, call a licensed contractor to inspect your system for future issues. They can save you a lot of money before the problems become significant problems.
Contact Sky Roofing Construction & Remodeling To Repair Water Fixtures
Nothing can change the look of a space more than high quality flooring throughout. Sky Roofing Construction & Remodeling is a certified flooring contractor, experienced in hardwood and laminate floors, tile and vinyl flooring and floor refinishing and repair. We've been serving the San Antonio area for over 30 years.
Commercial and residential property owners depend on Sky because our teams are professional and knowledgeable and experienced in every kind of flooring installation and floor renovation. Whether you need a floor removal, repair or installation, talk to the professionals at Sky. Call for advice and an estimate at (210) 942-9797.
Read more about bath room and kitchen water fixture repair and other services that we provide here: https://skyroofingconstructiontx.com/roofing-services/
Quality workmanship done right the first time
Address
415 Balcones Heights Rd.
San Antonio, TX 78201
Email
Contact@SkyRoofingConstructiontx.com