Repair Drywall
San Antonio TX

Repair Drywall San Antonio
Repairing drywall in San Antonio is simple when you have a guide to help you through. You'll save money, and have fun knowing that you did it yourself. Here is a handy one to get you on your way to do a DIY repair for your home's drywall, and some tips on hiring a professional.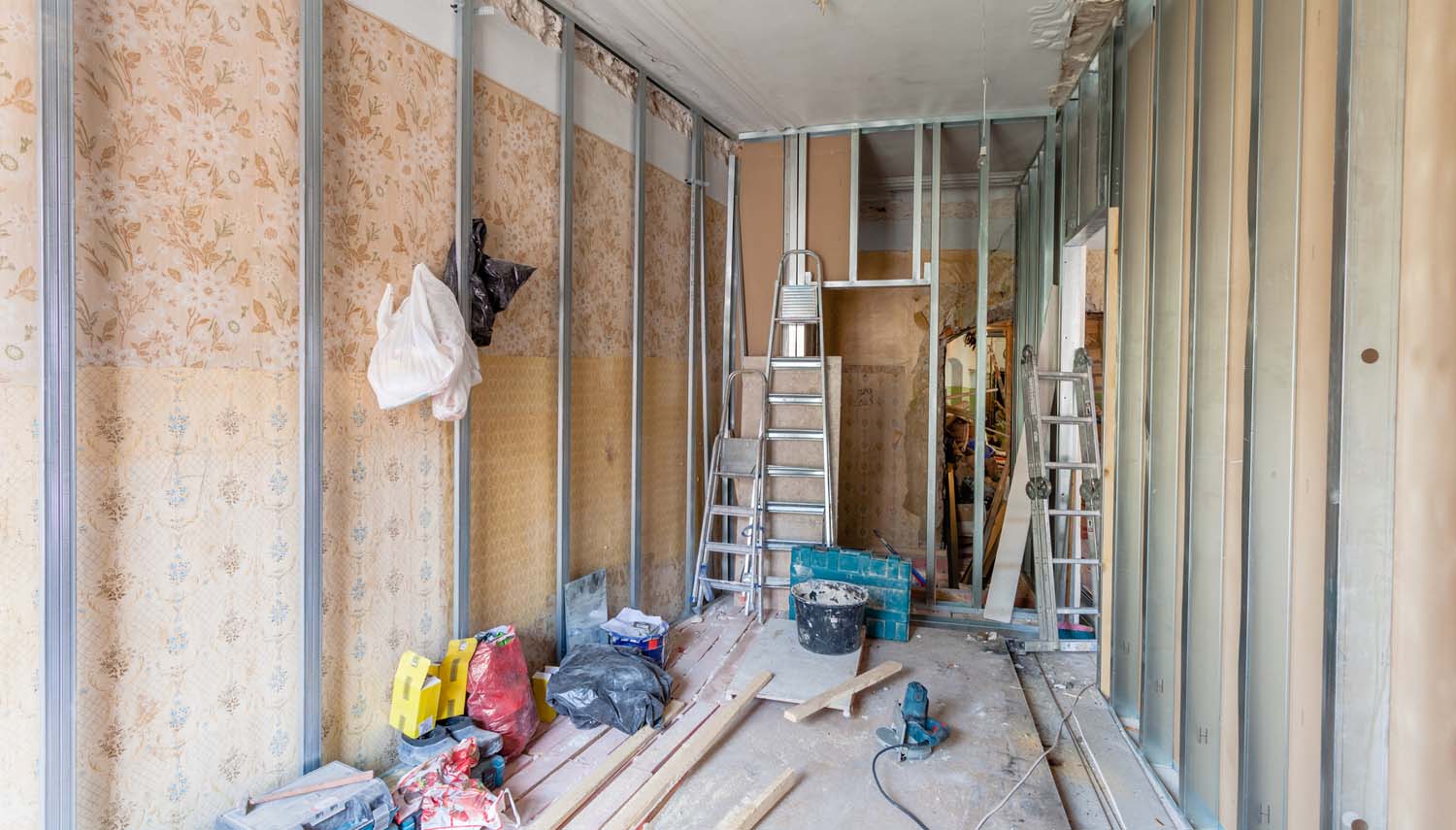 It's normal to have drywall issues. Over time, it becomes damaged and needs repair. When you see holes and cracks, it's time to repair it.
Water damage is another thing that requires repair for your drywall. If you have a leak, you'll need to fix the drywall afterward. It's a common repair.
If you find cracks in the drywall, they can cause problems down the road. Your foundation can cause this, but if it's simple to damage crack, it's fine to simply repair it.
When you see dents, you can easily repair them as well. Many times, a patch can fix the issue. Other times, it's too far damaged.
Vertical cracks in your drywall are something you'll sometimes see. You must repair them to prevent further damage to the structure of your home. A sanding sponge works best for smoothing the cracks.
Textured ceiling issues are more difficult to repair. You begin with a hand-sander to smooth the ceiling around the damage. You cut the damaged drywall, and need to air out the space before proceeding.
If there is any mold or mildew, you'll need to call a professional. Water damage can lead to toxic mold. If all is well, after it's dry, you can go to the next step.
You'll have to secure the drywall back to the joist with drywall nails or screws. Apply the new drywall, and nail it to the joist as well. Place the compound over, following the same steps to complete the process.
Joint tape can come loose from water that gets in the drywall. When that happens, you can cut the tape, and put the joint compound over the top. That seals it back up once again.
Ways to Repair Damaged Drywall
You'll need a utility knife, drywall compound, and fine-grit sandpaper. You'll need a bucket, and a drywall knife to mix it and apply it. The compound is a quick-dry Spackle used on walls, which comes in the following ways.
• Powder
• Pre-mixed
• Putty
The decision really comes down to how you feel about it. If you have a large job, most people buy a large bucket and the compound in powder form. Your home-repair store can recommend one to you as well.
When tiles come loose, the drywall can become so badly damaged that you must repair it. All you require is a utility knife, drywall compound, and fine-grit sandpaper. You cut the damage out, apply the compound, and after it dries, you sand it.
If you have termite damage, and the insects have disappeared, you'll need to repair the drywall. Like the damaged tiles, you cut the damage off, apply the compound, and after it's dry, sand it. Make sure the termites handled first.
When you see bubbled drywall, it's almost always water damage. As you can probably tell, repairing it is simple. You take your knife, cut out the damage, and use the compound, and so on, as with the other procedure.
In some cases, you might need to buy drywall to replace the damage. You simply cut it to size and follow the same procedures. It's important to allow the compound to dry before you sand it.
Some situations require multiple applications of the compound. When you must do that, it's essential to dry before applying a new coat. Leaving it overnight usually works well.
Another way to do these repairs is with a repair patch. It's an aluminum screen that has fiberglass mesh over it. It's a simple peel-and-stick patch for things like holes in the walls.
The bottom line is to consider the options. There are new tools available every year. If there's a tool that serves your needs for the repair, use it.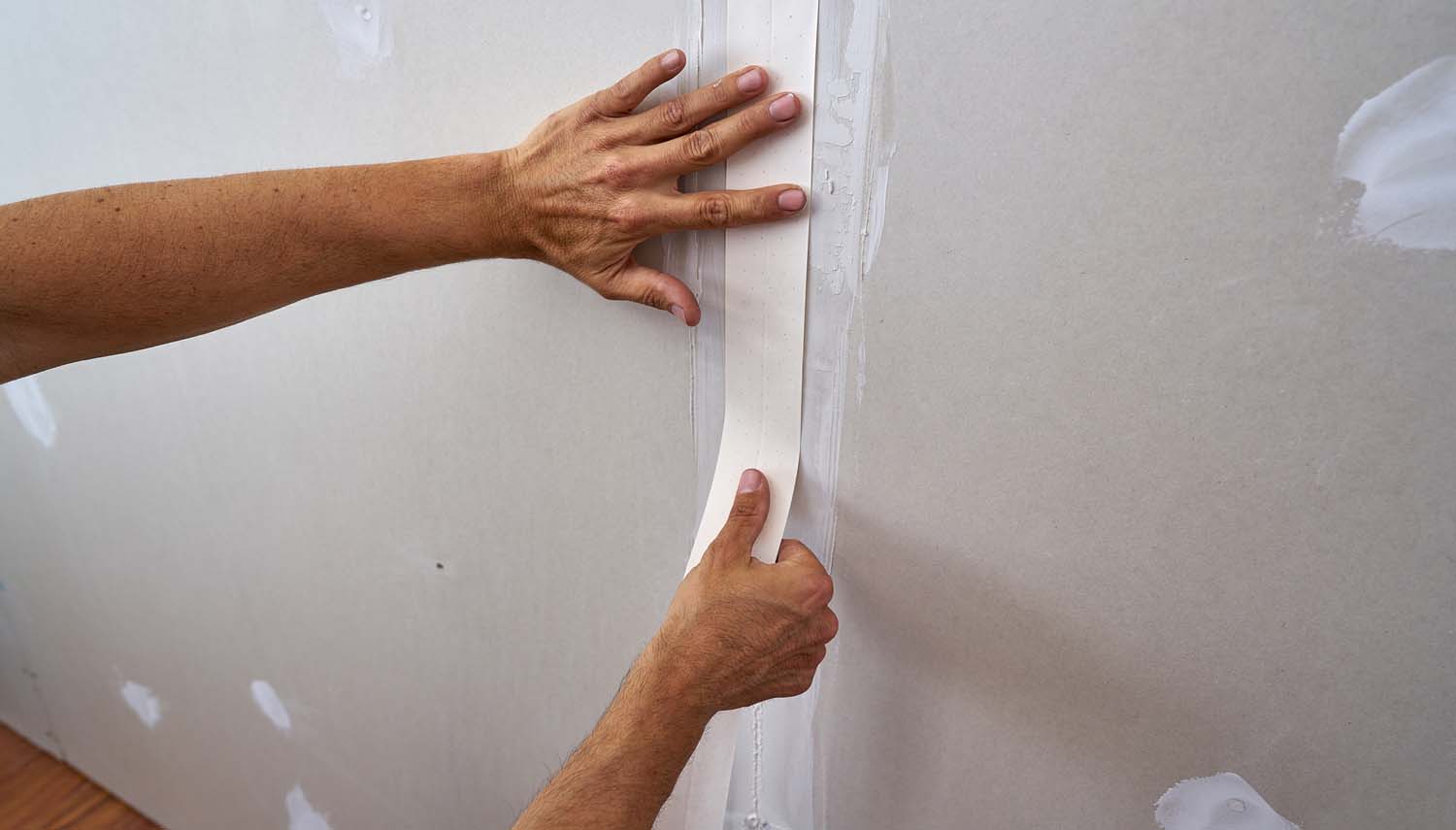 Things to Be Careful To Avoid
Drywall installation, or drywall repair, is more likely to be done well by home remodeling experts. Contractors who do home improvement tear down old walls, and put up new ones as a matter of course. This almost always involves drywall installation. If the contractor remodels bathrooms and does gut kitchen renovations, they understand moisture proof, mold resistant, and paint grade drywall. A contractor that builds new additions also knows how to insulate. Look for knowledge and experience in these areas when searching for commercial drywall contractors near me. Chances are these are the teams with the experience you need.
A license is critical, and an awareness of local and federal regulations. Home remodeling projects are inspected and the drywall must be rated for its use. Experts will understand fire and moisture resistance, mold resistance, and the lowest possible rating of chemical emissions.
Then, there is energy efficiency. Drywall is a major component of insulation. Make sure the contractor has in-depth knowledge of fluctuating temperatures and how they affect drywall.
There are different grades and a variety of composite materials, plus the surface coating. The choice depends on the project, and the advice you are getting, as long as it is from experts. Also of great concern today is sustainable building practices. An expert will be willing and able to have that conversation.
Look for a company that has the experience and tools for precision cutting on site, and a crew large enough to maneuver and install the panels safely and correctly. Also, find a team that has experience in texturizing the walls if that's part of the design plan. Or perhaps you just need a beautiful seamless finish that is ready to paint. Home remodeling contractors are almost always able to handle these aspects of a drywall project.
In the end, good communication should be the ultimate goal, and trust. If you trust a team, if you've seen or heard great reviews, and the company is local, reach out. You've probably got the right crew for the job.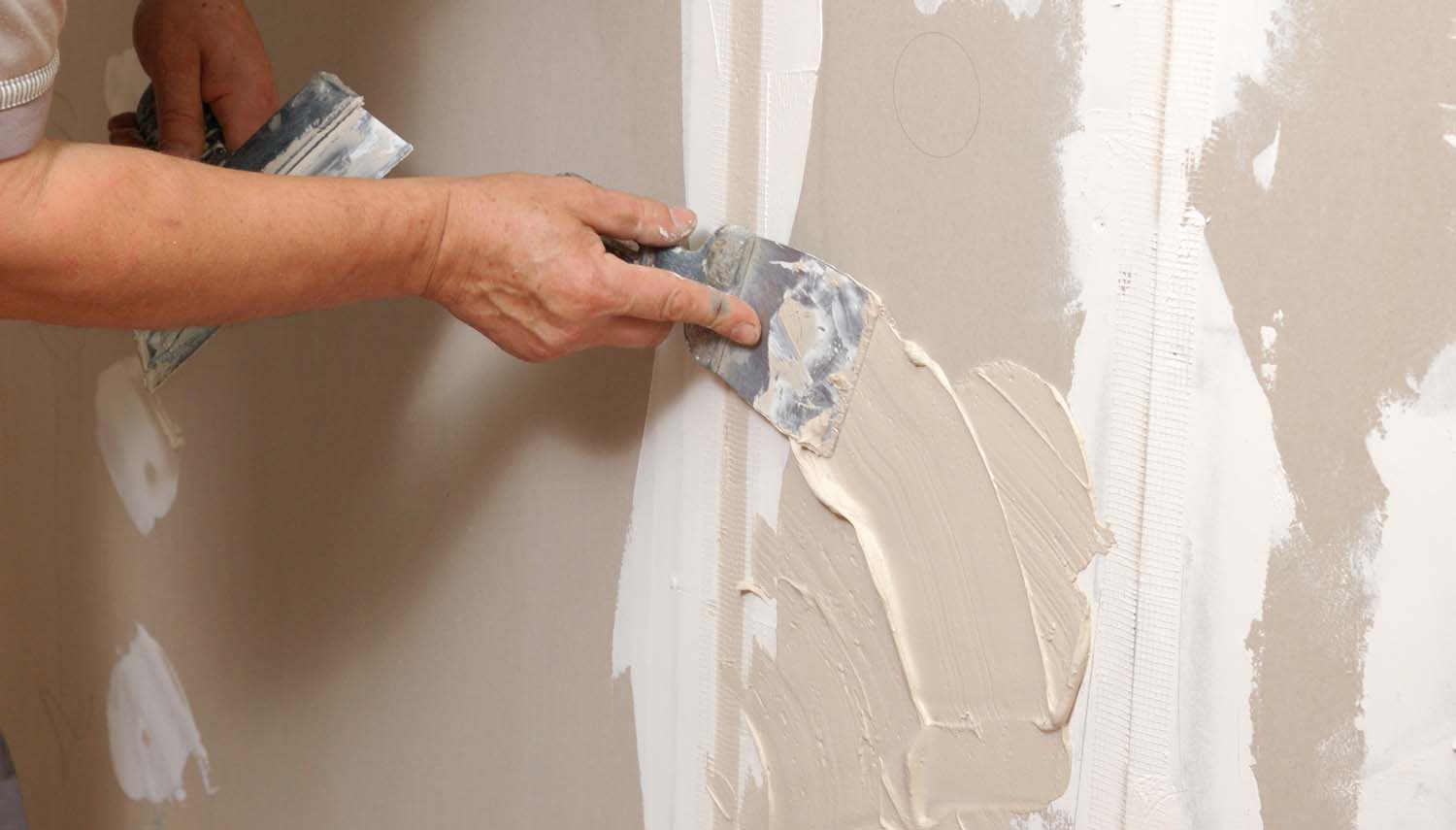 Safety Precautions to Take
Be careful to not twist your back when you do this type of work. Drywall isn't that heavy, but large pieces have enough weight to cause damage. Remember to bend your knees when you lift the drywall.
Be careful about empty buckets. When you mix the compound, the buckets work well. When you have liquid in them, these same buckets can be dangerous to young children.
The dust is hazardous if left around. Make sure to wash the floor, and remove the dust. This is essential before you paint the wall again.
Use a respirator or dust mask when you sand the wall. Place a drop cloth on the floor before you begin. That helps with the compound that will fall.
Wear eye protection as well. The dust does fly around. This is even more important if you're repairing a ceiling.
Basic Steps For Larger Drywall Repair San Antonio
You start by cutting out any damaged drywall. Check for water damage. If there is water damage, you need a professional.
Make sure you are careful as you remove the damaged drywall. Otherwise, you'll need to replace more drywall. Place the new drywall in place, and secure it with drywall nails.
Then apply the compound and allow it to dry overnight. If it isn't solid enough with one layer, use another layer on top. Once it's dry, sand it down.
If the repair is too much for you, you'll need a professional to do the work. There are times when a professional is the best choice for a repair. It's best to know how to find a good one.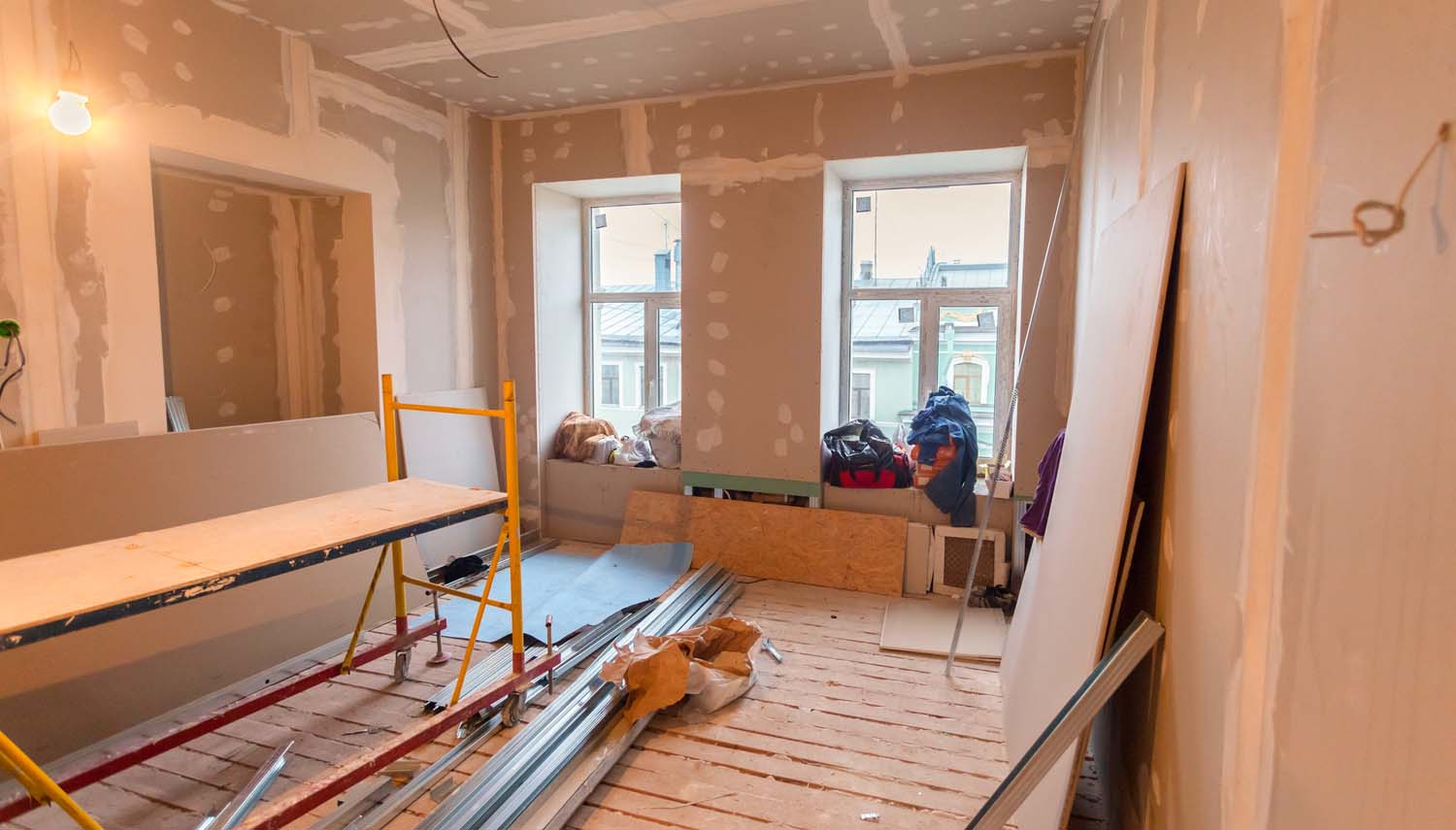 Hiring a San Antonio Contractor to Repair Your Drywall
When it's time to hire a contractor, it's important to know what you need. If you know the specifics of what the contractor offer, you can make your decision far easier. It's not an expensive repair, so be sure to follow these tips.
Ask the potential contractor about their prices, and what they offer. Most people hire a professional because they don't want to deal with the DIY project. If that's how it is for you, then just look for decent prices.
Check to make sure they have their license. Also, verify that it's current. Even with something this small, you still need them to do professional work on your drywall.
Also, ask about insurance. If a contractor falls through the wall, you'll need to file a claim. Check to see if they offer a guarantee as well.
Speaking of that, ask about their warranty. Some companies have a number of years or months that they warranty their work. That way, your repairs, on the repairs, get fixed for free.
Don't worry about asking if they have experience in your drywall repair issue. Get your estimate in writing before they begin to work. Ask how long it should take for the repair to dry.
Make sure you understand the process. There's nothing worse than hiring a professional to repair your drywall when you have guests coming. Know how long it will take, and where you should be during the repairs.
Ask for references from the past. The contractor should have experience with your specific repair. It's even better if they are the contractors that your friends have used.
The damage is easily fixed when you know what to do. Take the steps to carefully decide if the damage is significant enough to hire professionals. You can fix things, and have fun when you take the time to consider what you need for your drywall repair.
Contact Sky Roofing Construction & Remodeling for a Drywall Repair Estimate
Whether your drywall project is part of gut renovation or a simple repair job, if you live in the San Antonio region, Sky Roofing, Construction & Remodeling is the drywall team to call. We are fully licensed, and we have two decades of experience in residential and commercial drywall installation.
We are a reputable company offering drywall near me, having done all sorts of drywall projects in your area. Ask about our qualifications, from licensing, to design, to installation, we're a well rounded team. Reach Sky Roofing, Construction & Remodeling in San Antonio TX at (210) 942-9797.
Learn more about the drywall repair and contracting services we provide.
Quality workmanship done right the first time
Address
415 Balcones Heights Rd.
San Antonio, TX 78201
Email
Contact@SkyRoofingConstructiontx.com