Install Tile Work
San Antonio TX

Install Tile Work San Antonio
When you install tile work, it takes a fantastic amount of ability. You'll need to know how to do it, what can happen when things happen, and why certain materials are better than others for your project. Sometimes, it's simply easier to hire a licensed San Antonio contractor.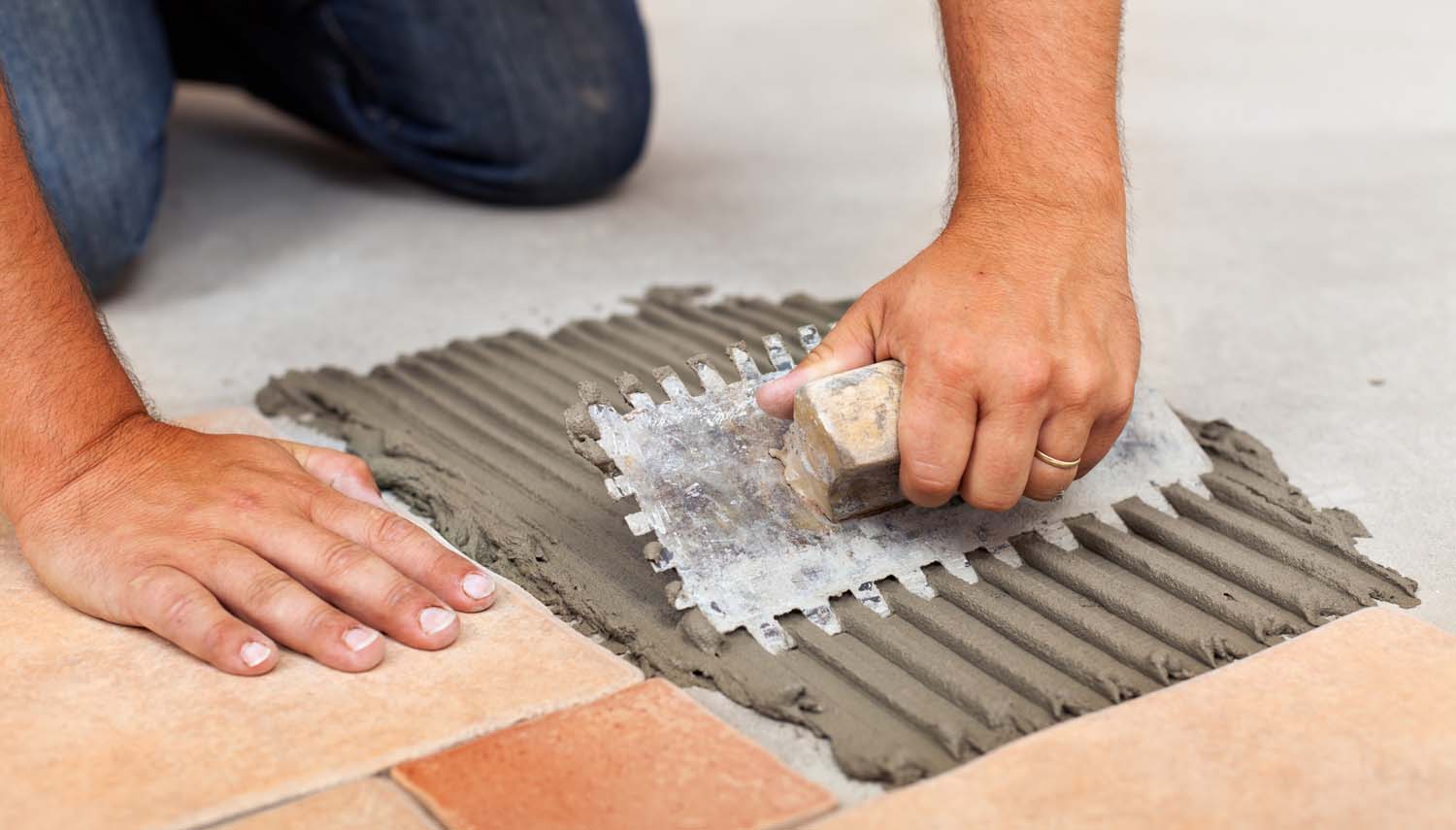 What Are the Benefits of Tile?
There is a reason why tiles are so often used for home decor and design. They look lovely and offer a whole list of things that make them a great choice.
• Durable
• Easy Maintenance
• Water-Resistant
• Healthy
Ceramic and porcelain tiles are strong. They last for years, serving under excessive use. Unfortunately, it takes a lot to damage a tile.
They are relatively simple to maintain. Simple cleaning prevents the build-up of dirt, preventing damage over the years. In addition, if one tile is cracked, it's pretty simple to replace it.
It's perfect for homes and rooms with high humidity. This makes it the ideal choice for bathrooms and kitchen floors. In addition, you can use tiles for the flooring of your entire house.
That easy-to-clean and care surface works well, as it looks like a palace. Licensed contractors know which tiles are best suited for your particular design goals. Some are more resistant to dirt and water damage.
Tile is healthier for the home. Because they are so easy to clean, they also are more hygienic for your family's health. In addition, bacteria won't grow as quickly on tiles because of the smooth surface.
This is why hospitals use so much tile in their structures. It's easy to wash, simple to maintain, and sturdy. It looks nice as well.
What Are the Different Types of Tile?
There are several tiles available for homeowners to use for their projects. In addition, walls, floors, and backsplashes can pop from the room decor while providing a surface that suits all situations. Here are the most popular choices that are used today.
Ceramic tile is a frequent choice for floors and other applications throughout the home. It's the most durable tile that you can use. In addition, they are fired to last for years of high traffic, making it an excellent selection for floors.
There are two variations for ceramic tiles. They come as either glazed or unglazed. The unglazed choice is rustic, while the glazed one looks polished.
Porcelain is similar to ceramic tiles. It's the best choice for use outside. This tile holds up well in freezing temperatures.
Glass tile is a perfect choice for kitchens. It doesn't stain easily, making clean-up simple. However, it isn't as durable as the others.
Likewise, it chips easily, so it's better in a backsplash than a countertop. Not only that, but it's very artistically helpful in creating pictures with tiles. It's often used in gardens as decor accents.
Cement tile is a classic selection. It's used in 14th-century art and building throughout Europe. It's durable and perfect for creating a patina design over time.
Marble tile is an elegant choice for your home decor. It's durable enough for flooring and beautiful sufficient for a creative set. In addition, the patterns that are available lend this tile to some creative work.
Mosaic tile is even better for artistic designs. They come in so many choices that there's a tile available, whatever your needs might be. Some people use them as accent tile work.
Granite tile is very sturdy. With proper care, it can last for a lifetime. They have a certain beauty as well as the design.
Limestone is another long-lasting choice. It is porous, though, so it's not a good choice for areas that aren't treated for water. It also requires extensive cleaning procedures, making it a horrible choice for home design.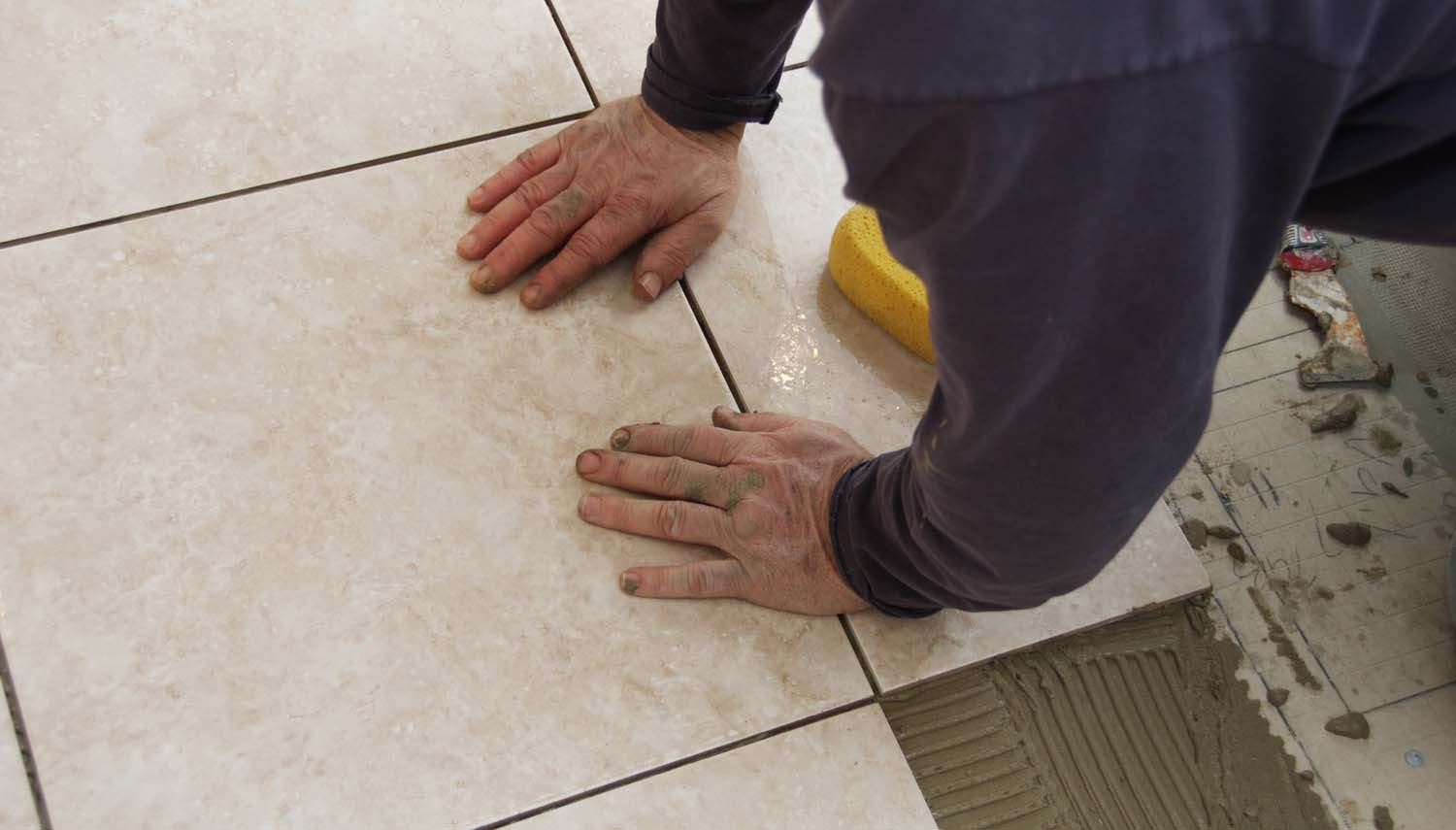 When to Hire a Contractor to Install Your Tile in San Antonio
There are times when doing your tile work is a fun project. You have the time and experience to do the job right. Sometimes, you'll need to hire a professional instead.
When that happens, it's best to know what to look for in your licensed contractor. They must have certification and a license, of course. It needs periodic updates as well for state standards.
That's the first step. Next, ask your contractor if they are licensed and certified. If so, then you can move on to the next step.
You'll need to ask about their experience in tile installation. They might have a license, but experience in the area is also essential. They understand the tiles and how they behave during your installation job.
This information is essential for knowledge. Next, you'll need to know if they can work with your project. Finally, make sure they communicate effectively.
You'll also want to make sure they let you know when things go wrong. Timing is critical for all of your projects. Ask about how they handle things when it doesn't go according to the plan.
Then see if they have insurance for their work and your home. That prevents trouble if things get damaged. Your home insurance should never be used if they damage your property.
Make sure they offer a warranty as well. That way, you'll never have buyer's remorse. Most come back for repairs as maintenance.
Ask about their works as well. For example, will they send one person? Do they cover every person on the project?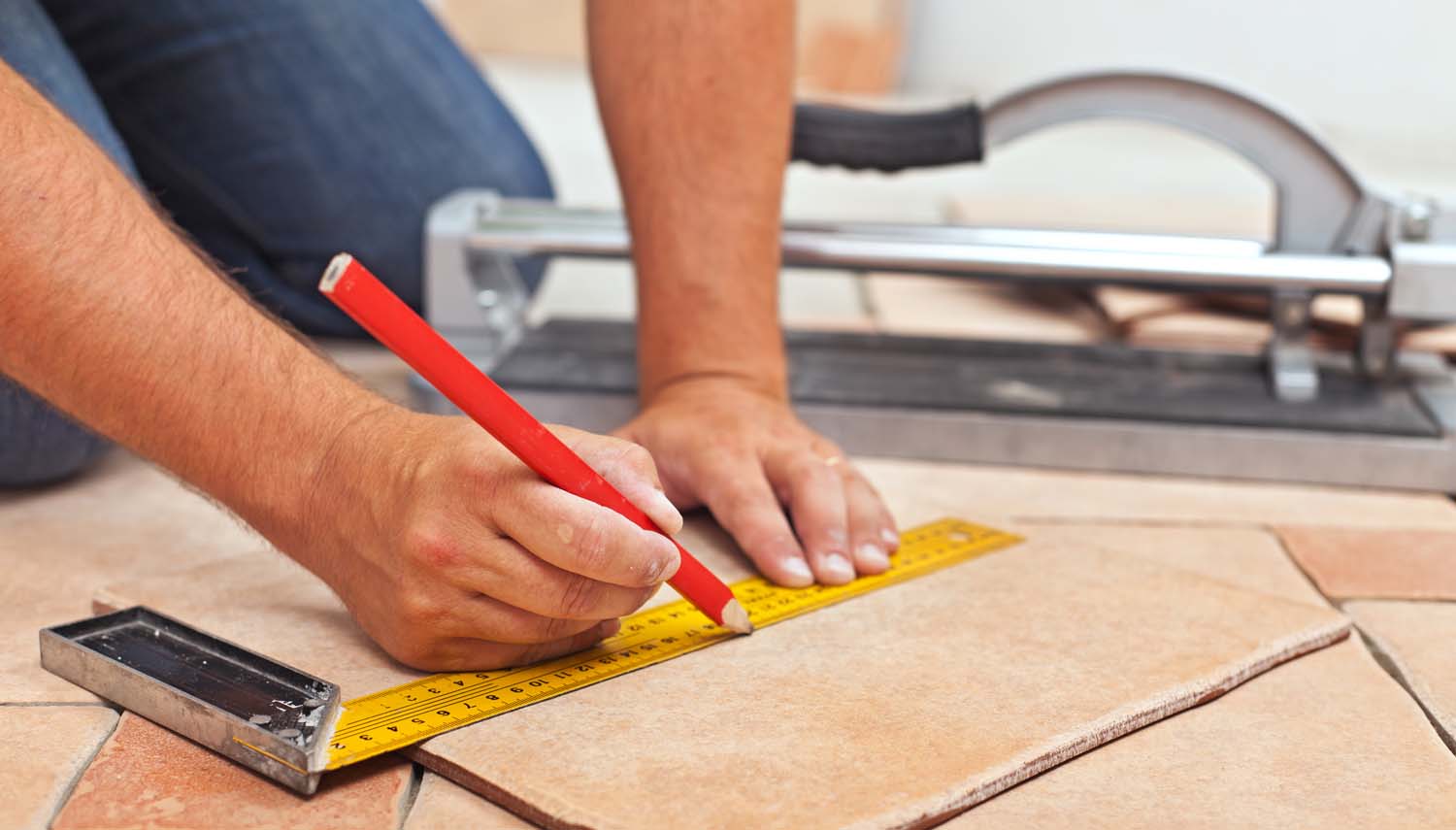 Tile Installation Checklist
When you have a tile installation checklist, your project goes better. Every licensed contractor includes this on the job. It protects their work.
You should measure the space before the project begins, ensuring the exact dimensions of the tile placement. Also, make sure you buy more tiles than you need. Running out is a bad situation that happens more often than most people realize.
The area must be clean before the project begins. Proper gear protects from damage to your lungs and eyes. Remember to close off the space from dust that can reach other rooms in the area.
The subfloor is essential as well. If it isn't level, the floor won't last. The same thing applies to wall and counter applications.
Remember that many tiles require a sealant on top. That protects the porous tiles from damage and is an essential part of the process. A professional contractor knows which tiles need that and which ones don't.
How to Know Your Tile Has Been Installed Properly
Once the work is done, it is essential to ensure the job is done correctly. Tiles move quickly, making them one of the trickiest types of design to perform. Inspection of the work can quickly spot issues that happen.
Standing back at a distance, you'll notice issues right away. Any loose tiles should be noticeable. Tiles that don't lay flush with the surface should also stand out.
Grout will be even and shouldn't have any issues with uneven tiles that bulge out. It takes time for tile to set after tile work is complete. The grout color should not change over the tile placement.
When the grout color is the same throughout, you know it was installed correctly. After a while, the surface will show a gorgeous texture of the tile for your completed project.
Ideally, you can place a marble on the surface, and it will roll in an even line. However, a tile isn't quite right if it veers to the side. Over time, that poor installation can result in chips and danger for people walking on the tile.
When you make changes with tile installation, you change the room's whole look. It instantly feels better and provides a beautiful way to update your home. Hiring a licensed contractor prevents issues from happening.
Everything results in a beautiful tile project when you know the warranty period and feel comfortable with the contractor. It's easy to get the results you want and save your time for other things that you want to do instead.
Others enjoy the projects and use the contractors to check their work. You'll benefit from hiring a licensed contractor to help no matter what you decide. Then, enjoy the beautiful tile you selected for your home.
Choosing the Right San Antonio Contractor to Install Tile Work
Nothing can change the look of a space more than high quality flooring throughout. Sky Roofing Construction & Remodeling is a certified flooring contractor, experienced in hardwood and laminate floors, tile and vinyl flooring and floor refinishing and repair. We've been serving the San Antonio area for over 30 years.
Commercial and residential property owners depend on Sky because our teams are professional and knowledgeable and experienced in every kind of flooring installation and floor renovation. Whether you need a floor removal, repair or installation, talk to the professionals at Sky. Call for advice and an estimate at (210) 942-9797.
Learn more about tile work installation and other services that we provide here: https://skyroofingconstructiontx.com/roofing-services/
Quality workmanship done right the first time
Address
415 Balcones Heights Rd.
San Antonio, TX 78201
Email
Contact@SkyRoofingConstructiontx.com