Install Laminate Flooring San Antonio TX

Install Laminate Flooring San Antonio
Remodeling your floors with laminate is a beautiful way to improve your home. You can install laminate flooring yourself, but there are times when it's better to hire a licensed flooring contractor to help, like Sky Roofing Construction & Remodeling in San Antonio. Here are some of the things to consider for your decision.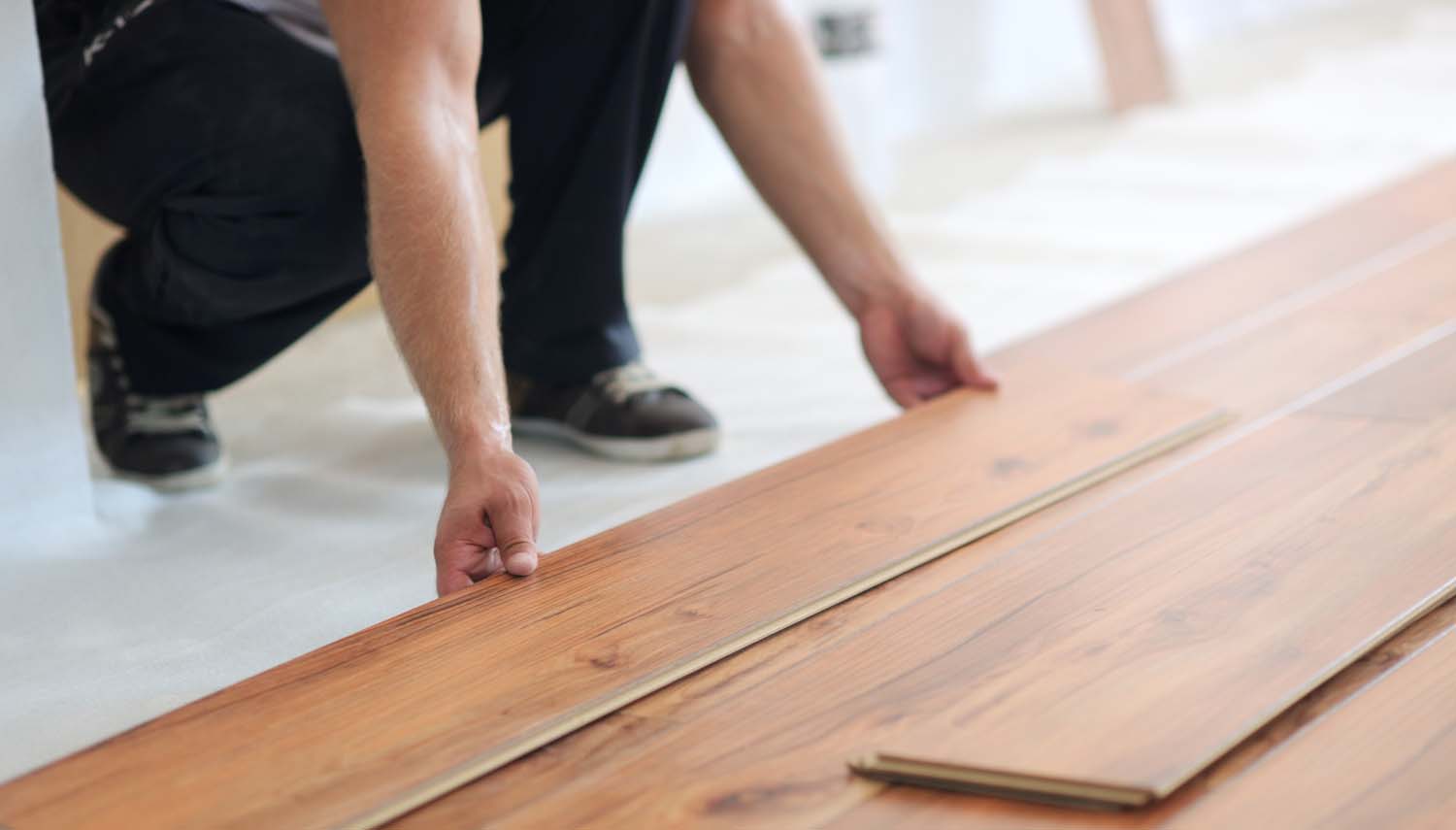 The Benefits of Laminate Flooring
Every look that exists can match one of the many choices available in laminate flooring. In addition, it's highly durable for many situations. Best yet, it doesn't scratch easily, making it a perfect floor finish.
• It's water-resistant.
• Laminate flooring is easy to keep clean.
• You'll save money, too.
• There are several choices for your home's floor design.
It resists stains and resists water absorption. That's perfect in your kitchen and bathrooms. Cleaning is a simple process as well, with no advanced cleaning needed.
Other flooring choices are more demanding. If you use other forms of flooring, you could face weekly waxing after cleaning those stains off the floor. If you have children, that makes a huge difference.
It's cost-efficient as well. It not only lasts far longer than other flooring choices, but it costs less to install as well. Considering the ease of use, it saves you even more money.
You can design so easily with laminate flooring. You can recreate the look of wood or stone while enjoying the ease of laminate. However, deciding on which laminate flooring to use can be tricky.
Which Type of Laminate Flooring Is Best?
To help you decide which laminate flooring to use, consider using a licensed flooring contractor to help you decide. There are reasons to use laminate flooring with specific designs in your home. Contractors work with designers to offer those choices to you.
There are two main types of the first category of laminate flooring. First, there are planks, with several available options to choose from. Each one comes in packages ready to snap in place. They fit together like Lego pieces.
Putting them in place isn't the issue you'll need help with. The preparation of the floor underneath the laminate requires preparation steps that require a professional contractor. Both of the two types have layers underneath a plastic coating.
The wood has layers of wood under the plastic layer over the top. The plastic laminate flooring is the same thing, but with plastic instead of wood underneath the top plastic layer. The completely plastic laminate is cheaper than the wood laminate.
Most people are amazed at how realistic these types of laminate looks. It's easily installed and simple to maintain. However, there are a few others to consider as well.
Vinyl tile is another choice that resembles stone tiles. They require very little maintenance. In addition, you can create unique designs with them in patterns.
Your contractor can even grout in between them for a complete look. It is easily used in small places, but more extensive floor plans can be more work. It makes an excellent accent design or in an entryway.
Vinyl sheeting is another option. It comes rolled in a large sheet of flooring. Again, it is the most economical option available.
This is the best choice for large floors. It is easy to roll over existing floor applications. After a professional flooring contractor prepares the floor, the whole project comes out better.
The four layers of vinyl flooring create the durability of each of these choices. The backing layer is the one on the bottom. It's typically made of cork but can have other materials underneath.
The second layer is the water-resistant layer. It acts to absorb any spills that happen. It does so without any buckling.
The top layer is the printed one. It shows the look that you want. You can decide which patterns are the best for your home flooring.
Any of these make a good choice. However, it's best to consult a licensed flooring contractor. They can help you decide which one is best for your home floors.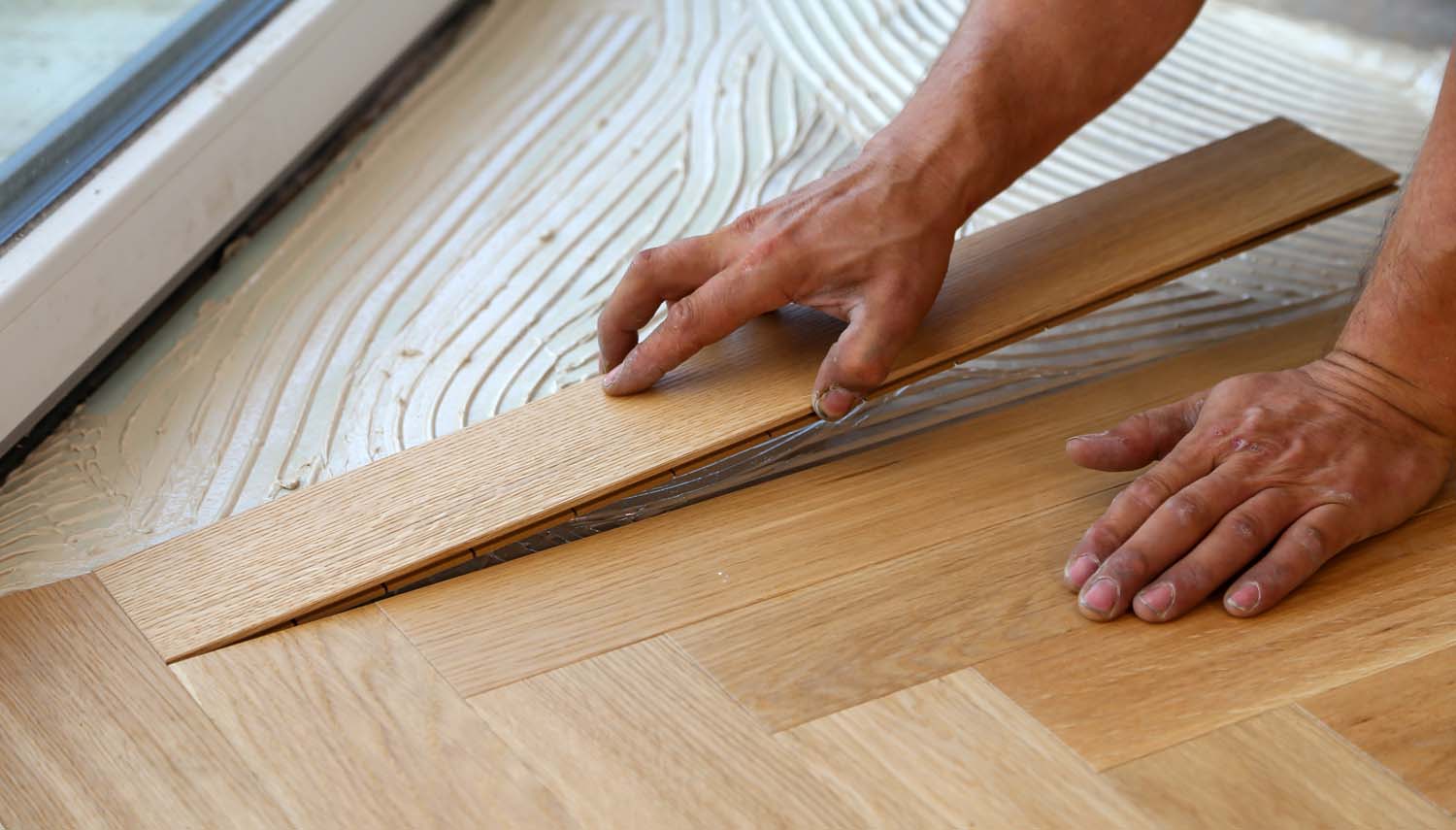 Problems to Avoid When Installing Laminate Floors
Several things can happen when you install laminate floors. Most of these issues are easily avoided when using a licensed flooring contractor.
• Issues can happen with your subfloor.
• Poor laminate choices result in a floor that buckles.
• The underlayment needs special attention to details.
The subfloor is usually made of cement or concrete. When you have an older home or one that damages the subfloor, you'll need to repair that first. This is an essential part of a good floor project.
Your contractor will use a level to check the subfloor. Avoid being surprised if they tell you that it requires repair before the flooring work can begin. That way, your floors can last for a more extended period.
The materials you pick make a massive difference in your home's floor design. The contractor can help you choose the flooring that's right for you. Some choices aren't going to match your needs.
The underlayment is the layer of hard moisture-absorbing material. Again, it would be best if you discussed this with your contractor. Here are some of the available choices.
• Plywood
• Foam
• Cement Board
Plywood is the typical choice for your underlayment for several reasons. It reduces the noise. It also helps in very humid climates.
Using a plywood underlayment allows you to prevent buckling over the years. It's not expensive, either. That alone makes it one of the best choices.
Foam underlayment is typically used on natural wood floors. It's another good choice for sound reduction. The wood underneath is what you should consider if you pick this one.
The cement board is the sturdiest choice. It also holds up well if exposed to moisture. Humid climates benefit from these choices, but the sound absorption is far less than the other two.
You need to leave space for the expansion of the material. So over the years, vinyl has expanded. This is another reason why buckling happens.
Please don't allow it to have too wide a gap, though. This is yet another reason you should leave flooring installation to licensed contractors. They know precisely how to do all of this for your floors.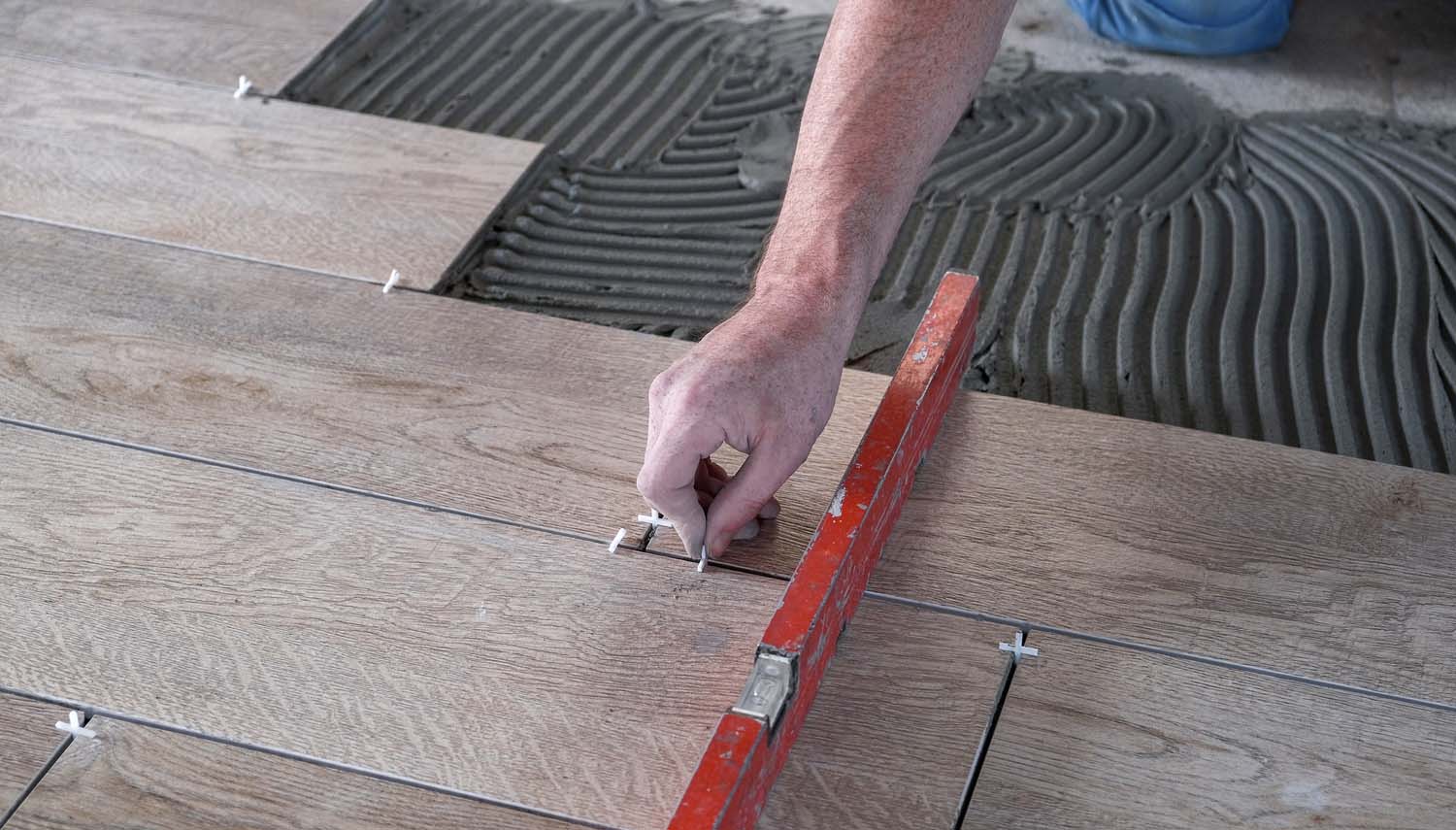 Why Should You Hire a Professional Flooring Contractor?
Professional flooring contractors get the project completed with the permits in place. They also ensure that each aspect of the installation is perfect for your floors. If you verify a few things before you start, you can have the entire project completed, with a guarantee as well.
• Better Installation
• Planning
• Guaranteed
The professional knows all the issues that can happen during a flooring project. They spot problems with your subfloor that you might not. The permits are another significant point.
If you want to sell your home later, you'll need to have all the permits for some jobs on the house before you do the work. Your contractor knows which ones those are and how to get them done. All that happens on a schedule, too.
They take measurements before the project begins. Unfortunately, even advanced DIY folks mess this step up. There's nothing worse than getting a project started, then realizing you measured wrong and can't finish it.
Licensed contractors know how to plan the project far better than anyone doing their work. They do this for a profession. A schedule is easy for them.
They have professional training to spot things that even seasoned DIY folks don't notice. They always have a guarantee as well. That means that you can enjoy those easy to clean floors for years to come.
They know how to fix those things that come up during flooring jobs. Their tools are exactly what your flooring job needs as well. It's better when things get done right the first time.
They know little things. One example is how the flooring needs to acclimate to the home humidity level before installation. Not everyone knows that.
If an accident happens, you won't need to use your insurance. They have insurance for those moments. So you begin each flooring project knowing that you're safe.
They often have incredible discounts for larger flooring jobs. That relationship with the flooring companies means you save. Since they understand the details of each job, their estimates are great at preventing those horrible surprises in costs.
They know how to get the project done without creating issues with the daily flow of your family. Many do-it-yourself people end up with a money pit in the house for months. It's faster and better to hire a licensed contractor.
That leaves you time to live your life. Your weekends are yours when you have a contractor working on your flooring project. It prevents disruptions that can happen otherwise.
You won't need to buy tools that you won't use again. That saves money and time as well. Then, when the project is all finished, you can sit back and enjoy the new floors.
Choosing the Right Laminate Flooring Contractor in San Antonio
Nothing can change the look of a space more than high quality flooring throughout. Sky Roofing Construction & Remodeling is a certified flooring contractor, experienced in hardwood and laminate floors, tile and vinyl flooring and floor refinishing and repair. We've been serving the San Antonio area for over 30 years.
Commercial and residential property owners depend on Sky because our teams are professional and knowledgeable and experienced in every kind of flooring installation and floor renovation. Whether you need a floor removal, repair or installation, talk to the professionals at Sky. Call for advice and an estimate at (210) 942-9797.
Learn more about laminate flooring installation and other services that we provide here: https://skyroofingconstructiontx.com/roofing-services/
Quality workmanship done right the first time
Address
415 Balcones Heights Rd.
San Antonio, TX 78201
Email
Contact@SkyRoofingConstructiontx.com