Install Drywall
San Antonio TX

Install Drywall San Antonio, TX
Residential Drywall Contractors with experience, like Sky Roofing Construction & Remodeling in San Antonio, understand that drywall installation isn't a "DIY" project. It's a challenging job, even if you know what you're doing. Do a search of licensed drywall contractors near me, and assess those listed carefully. Sky Roofing Construction & Remodeling is a reputable drywall installation service that has been serving the San Antonio area for over two decades.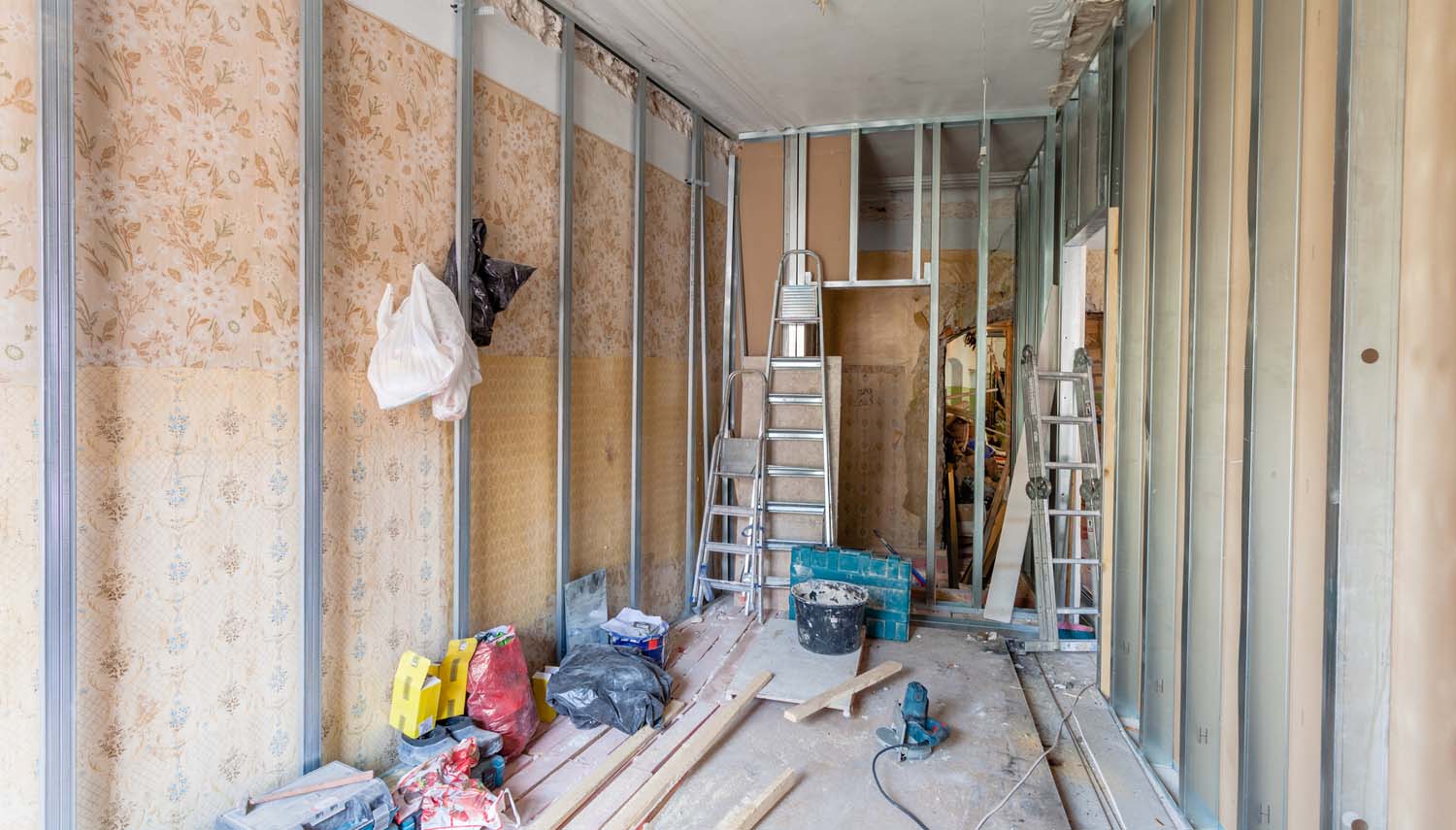 The Qualifications of the Best Drywall Contractors
Home remodeling shows make it look easy, but there is a lot more to drywall installation than you might think. The first thing that will surprise you is the weight. While they tend to weigh less today than they did fifteen years ago, drywall panels are still extremely hard to lift, hold up, and maneuver while you do an install. Most sheets come in a standard size, 4' by 8', so the weight combined with bulk makes installation tricky. Top drywall contractors have all sorts of specialized equipment for accurate cuts and a seamless fit, and a crew of professionals that will install it properly.
Drywall, also known as gypsum board, must be up to code. Drywall regulations drafted in 2015 mandated that gypsum boards have a limited sulfur content. Around 2006, people began to notice that there was corrosion in metal components (lighting fixtures, electrical boxes, etc.) that were in contact with the drywall. Tests determined a high level of sulfur. Of course, there were also health concerns. Professional licensed contractors, stay abreast of local and federal laws regarding materials like drywall, and will source and use the best and safest materials for their clients.
Another important decision when looking at the best drywall installers near me is assessing which contractor has done excellent work and has the great customer reviews to prove it. Also look for an official business address in your area. Contractors that do not do business in your region are not going to be as concerned about their reputation, and have nothing to lose by doing shoddy work and disappearing. Look for a local address and phone, and real photos on the web site, not stock photos, and reviews that sound legit.
Drywall Installation Services
Online searches are a great place to start, just type in drywall contractors near me. Companies listed should have a full list of services related to drywall installation. As mentioned above, the first order of business is sourcing the right material for the job. Then, there is getting it for a good price, and delivering the heavy, large panels to the job site in perfect condition. That's first. Second is cutting. This requires careful planning and the right tools and experience. Third is the fastening of the panels to the framing/studs, and fourth, taping and coating the seams.
Seek out the best drywall installers near me, and look for a company that has the right kind of truck, and large enough crew to get the material to the job site in perfect condition. You would be surprised how a simple nick in a wall board during delivery can cause trouble after the wall or ceiling board is installed as it reflects light and looks uneven.
When it comes to cutting, an experienced team will know to measure twice, three times, and fit each panel with meticulous care. Cuts to fit corners, outlets and angles must be done right. No one notices a perfect drywall job, but everyone will notice a poor one.
Then comes "hanging," the fastening of panels to the wall or ceiling studs. Experienced drywall contractors know which screws to use, and the best way to join the panels at the seams. Different installations require board thickness. Some drywall is made to be mold and moisture proof. Applications require specific fasteners, so hire experts that know the difference.
And finally, taping and mudding is a true "art." Skim coating and taping so the seams are covered, and as smooth as the wall itself is challenging work. It's best if done by a skilled craftsperson.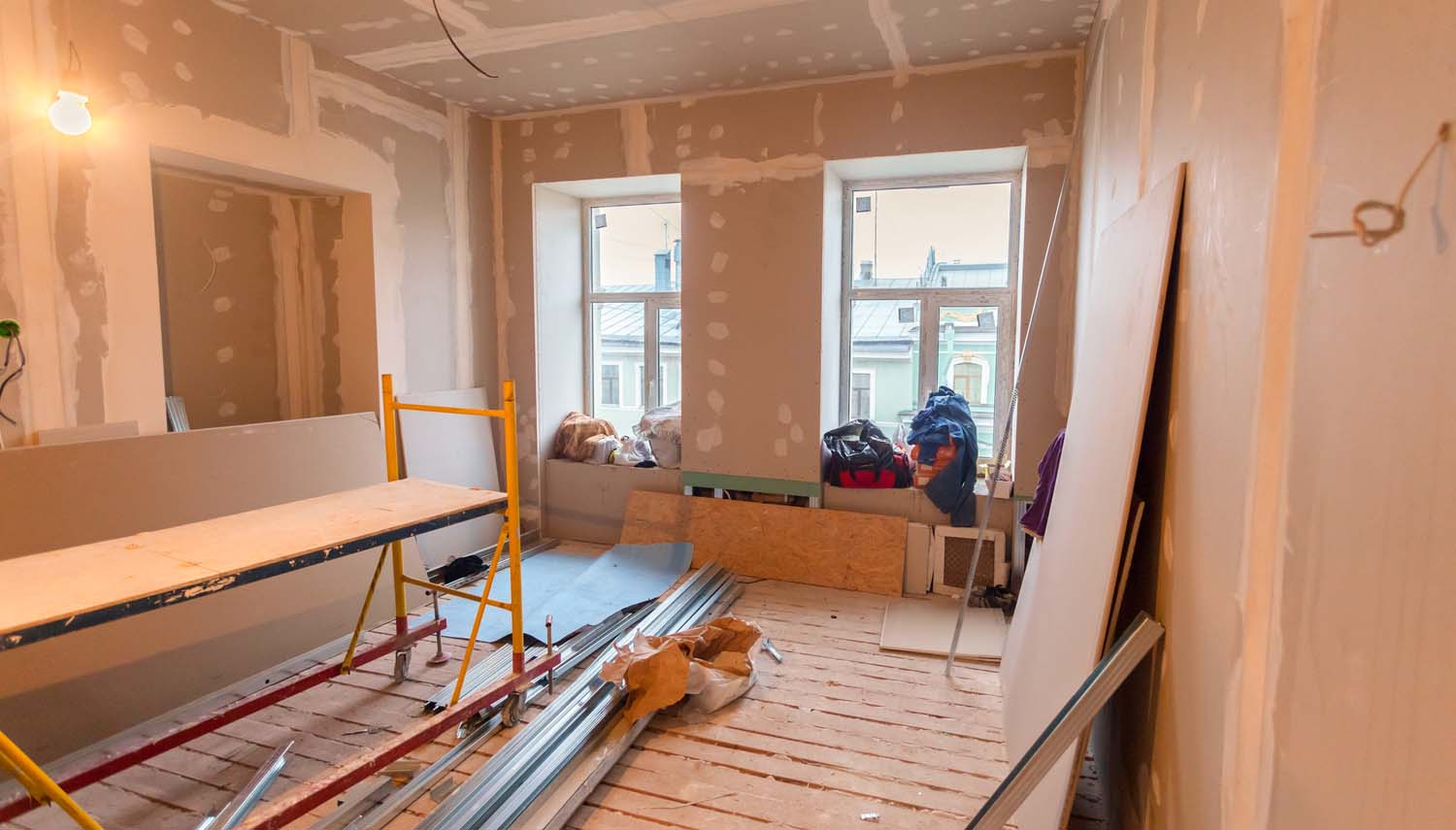 Choosing the Best Contractor to Install Drywall in San Antonio
Drywall installation, or drywall repair, is more likely to be done well by home remodeling experts. Contractors who do home improvement tear down old walls, and put up new ones as a matter of course. This almost always involves drywall installation. If the contractor remodels bathrooms and does gut kitchen renovations, they understand moisture proof, mold resistant, and paint grade drywall. A contractor that builds new additions also knows how to insulate. Look for knowledge and experience in these areas when searching for commercial drywall contractors near me. Chances are these are the teams with the experience you need.
A license is critical, and an awareness of local and federal regulations. Home remodeling projects are inspected and the drywall must be rated for its use. Experts will understand fire and moisture resistance, mold resistance, and the lowest possible rating of chemical emissions.
Then, there is energy efficiency. Drywall is a major component of insulation. Make sure the contractor has in-depth knowledge of fluctuating temperatures and how they affect drywall.
There are different grades and a variety of composite materials, plus the surface coating. The choice depends on the project, and the advice you are getting, as long as it is from experts. Also of great concern today is sustainable building practices. An expert will be willing and able to have that conversation.
Look for a company that has the experience and tools for precision cutting on site, and a crew large enough to maneuver and install the panels safely and correctly. Also, find a team that has experience in texturizing the walls if that's part of the design plan. Or perhaps you just need a beautiful seamless finish that is ready to paint. Home remodeling contractors are almost always able to handle these aspects of a drywall project.
In the end, good communication should be the ultimate goal, and trust. If you trust a team, if you've seen or heard great reviews, and the company is local, reach out. You've probably got the right crew for the job.
Looking for a Contractor to Install Drywall San Antonio?
Whether your drywall project is part of gut renovation or a simple repair job, if you live in the San Antonio region, Sky Roofing, Construction & Remodeling is the drywall team to call. We are fully licensed, and we have two decades of experience in residential and commercial drywall installation.
We are a reputable company offering drywall near me, having done all sorts of drywall projects in your area. Ask about our qualifications, from licensing, to design, to installation, we're a well rounded team. Reach Sky Roofing, Construction & Remodeling in San Antonio TX at (210) 942-9797.
Learn more about the drywall installation and contracting services we provide.
Quality workmanship done right the first time
Address
415 Balcones Heights Rd.
San Antonio, TX 78201
Email
Contact@SkyRoofingConstructiontx.com