Attic Venting
San Antonio

Attic Venting San Antonio
Why should you care about attic venting San Antonio?
Attic Venting in San Antonio is more critical than most people realize. First, it expands the life of the roof. When the correct exhaust vents are in place, the air can circulate properly, avoiding a whole list of issues.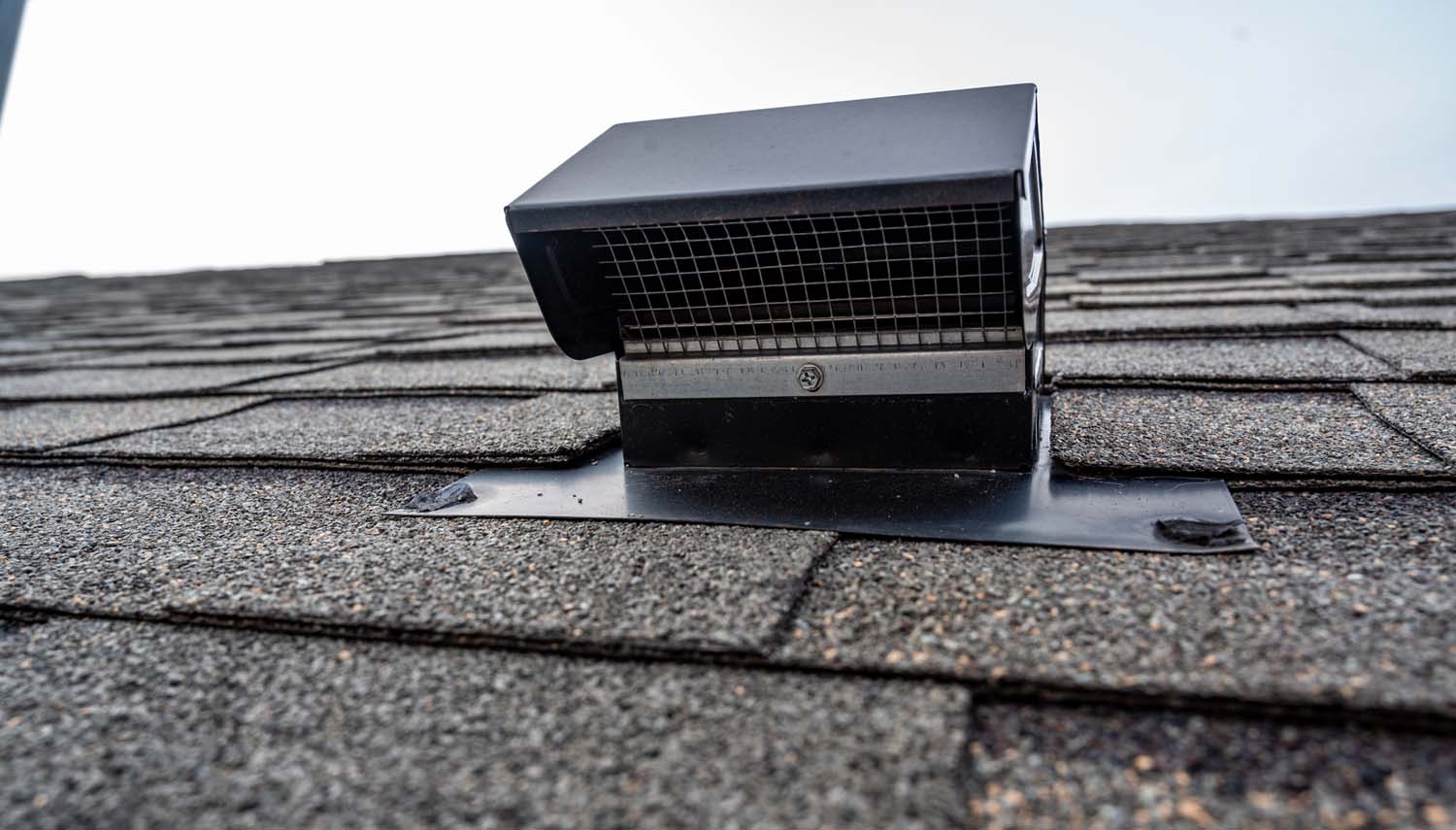 How Important is Proper Attic Venting San Antonio?
Roof ventilation allows your roof to have the correct balance of airflow. It helps avoid damaging temperature and moisture that develops. Older homes don't always have this.
That's why it's so important to have your attic venting checked by a professional roof expert. They understand what your attic needs to get the correct airflow. In addition, some older homes must have a new system installed to fix the problem.
A stack effect happens when hot air goes up and can not escape. For example, severe damage can occur to your roof when it gets trapped in an attic, and the wind blows outside. There are vents used on the top for this hot air to escape.
• Louvers
• Turbines
• Exhaust vents
They get added to the roof of your attic. The air circulates appropriately using one of those. They require a top that seals around them just right to avoid leaks.
If you live up north, your roof gets heavy ice and snow in the winter. That creates trouble for your roof. However, the warmth of the attic melts the ice and snow.
That melting drops water off the edge of your roof. It can also re-freeze. When it does, that ice can break your ceiling.
When the attic has the proper ventilation from one of the three venting systems, the ice is less likely to form. That means no damage. It also lowers your energy consumption.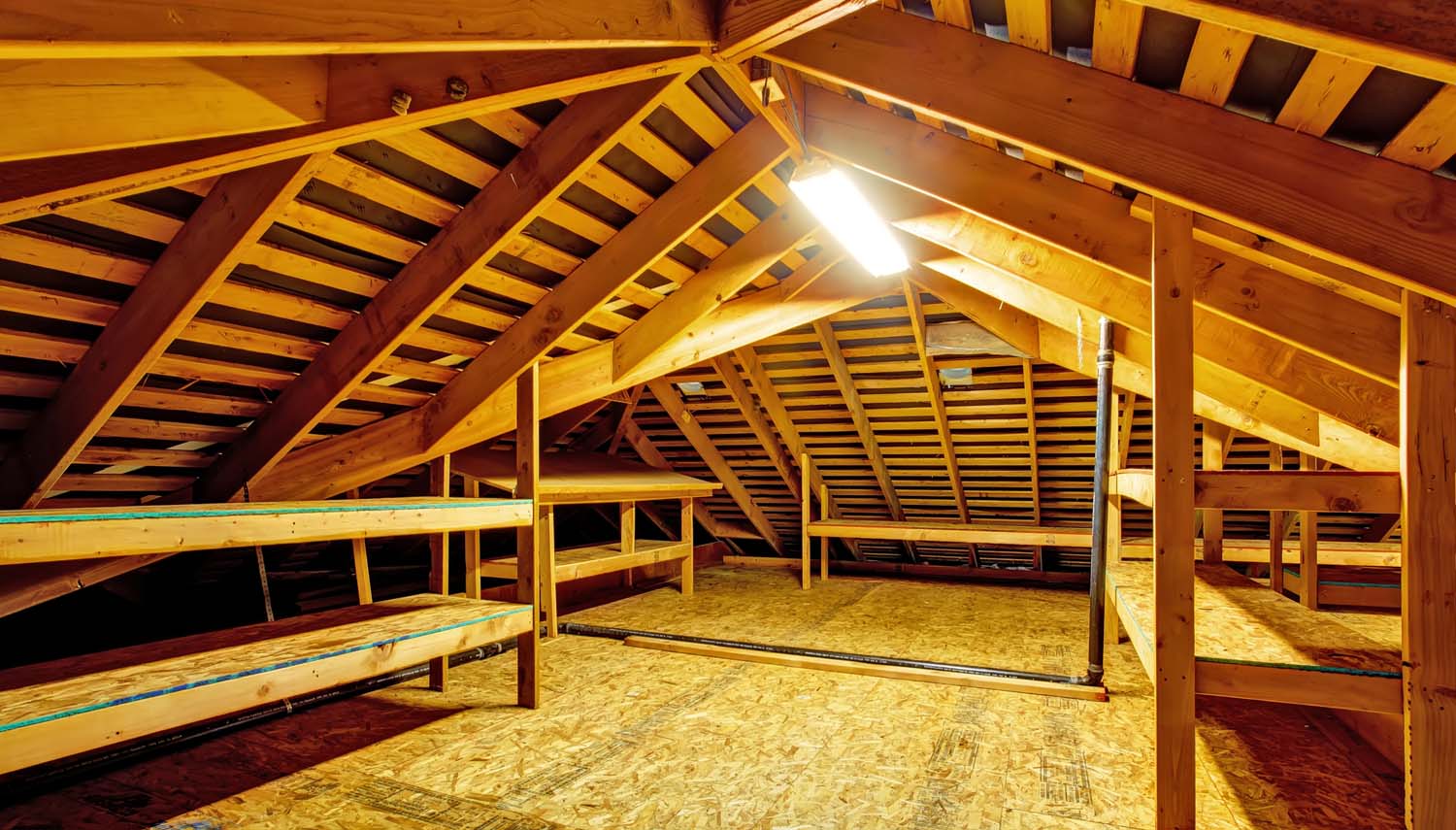 Signs Your Roof Ventilation Needs Improvement
If you get ice dams on your roof in the winter, your roof ventilation is terrible. When they melt, it's going to re-freeze. That's how leaks begin.
When you see discoloration on the ceiling or other areas, you have leaks in your roof. If it's not fixed, you can end up with structural damage. You'll know that it's terrible if the discolored materials are soft to the touch.
The energy consumption increases when you have poor roof ventilation. It's surprising just how important your roof ventilation system is. Your HVAC system will work overtime if it's not receiving the correct ventilation.
If you see condensation in the attic, that is a definite sign that you need better ventilation. The improvements are available through your contractor, who knows just how your attic needs ventilation. However, if you don't get it fixed, your home could experience permanent damage.
One other sign is insulation clumping. The moisture gathers around the insulation, creating a mess. If that has happened, you need more than ventilation repair.
You May Need Help from a Contractor
If you've seen those things, you'll need a professional contractor to inspect them. They'll then give you an estimate. Just be sure it includes repairing the water damage from the poor air circulation.
If you see signs of rust, then you know moisture isn't escaping the correct way. Icicles forming along the eaves of your home are a huge sign of trouble. More expensive demands on your energy bills also mean the problem is ahead.
Even if your insulation is deteriorating, things can lead to permanent damage over time. When you see signs of warm and moist air in the home at odd places, it is another sign of ventilation problems. It's essential to hire a contractor.
If you see black mold growing, you know the problem has been around for a while. It needs your immediate attention. It would help if you lived elsewhere during the damage repairs.
Your contractor has it all under control, from the mold removal, with a specialized team, to the repair of the roof and ventilation system upgrade. But, first, you need to know how to select the correct contractor for the job. Then, let that person and team make it all right again.
Attic Venting Systems for San Antonio Homeowners
There are two systems. Each one offers a specific benefit to your attic ventilation system. Some homes need one of them specifically.
• Turbine
• Power
• Ridge with a baffle
• Solar-powered vents
Turbine vents draw in the heat and expel the air. This circulates the air through the attic for the best circulation. It does this 10 to 12 times per hour.
Power vents are near the ridge of your roof. In the winter, they run with a humidistat to control the condensation. These need replacement often but work effectively.
The ridge with a baffle vent goes the entire length of the roof. They appeal to many homeowners because they are less visible than the other types. You'll need a filter for this one to gather the debris that collects.
Solar-powered vents use the sun to power them as power vents would. The only difference is solar power. It is energy-efficient and works surprisingly well.
The active ventilation system draws in air and pushes it out through the exhaust. The passive ventilation system lets air in more naturally through vents that don't require anything mechanical. Here are the three active types.
• Static
• Ridge vents without a baffle
• Gable-end vents
Static vents work with the convection method. It allows heat to go out and enables the circulation to work efficiently, without any motors. They are sometimes called box vets as well.
Ridge vents without a baffle; use chutes instead for the air to flow. They are another great way to get the ventilation that your attic needs without mechanical parts. It's an efficient way to move the air around.
Gable-end vents are wooden systems that run on the exterior of the attic, where each slope meets. It uses the wind from the outside, through the attic. It's a popular choice.
Both types work well, and no one is better than the other. Your contractor can help you decide which one you need. The important part is that you have attic ventilation.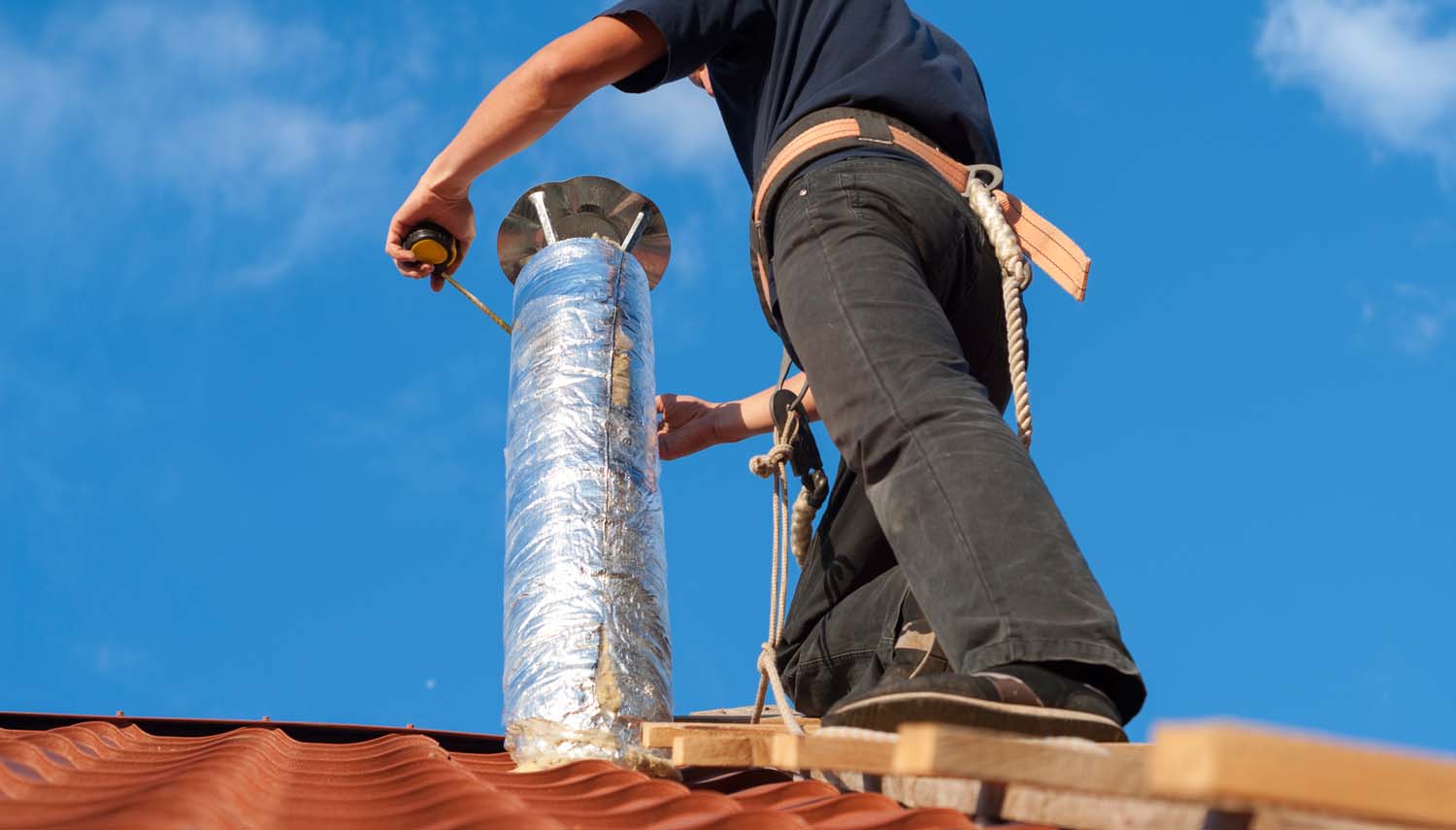 Benefits of Hiring a San Antonio Contractor
Far too many people overlook their roofs. When they do, serious problems develop. A contractor can fix any issues with your ventilation system.
A contractor helps you with your roof because they know how to spot problems. Issues developed will have resolutions that only your contractor knows how to do. They offer the solutions that your roof needs.
When things begin to cause damage, a contractor has the solutions to get your roof back where it needs to be. They know what type of system your home needs. They understand the ventilation system that your home needs.
There are things that a contractor can do for you and your ventilation system. Therefore, hiring one is far more critical than you might think. Here are some reasons.
• You save money.
• You'll know that your roof and ventilation are solid.
• Your home will last for the future.
If you tried to do it yourself, you might have a sense of saving money, but you'll always wonder if you did it right. A contractor knows what your home needs. They also understand how to fix the issues from a bad roof that needs some repair.
Your contractor knows precisely what your roof needs. They understand the types of shingles required for every kind of home. In addition, their knowledge of ventilation systems can save your home from collapse over the years.
They can stabilize your home's structure after exposure to leaks. They also sure up the roof for years of future rains, sleet, and snow. Not only that, but they even know the type of ventilation that looks best in your home.
When you use a contractor, you'll save money over time. You'll have fewer leaks and better ventilation. Your home will remain strong in bad weather.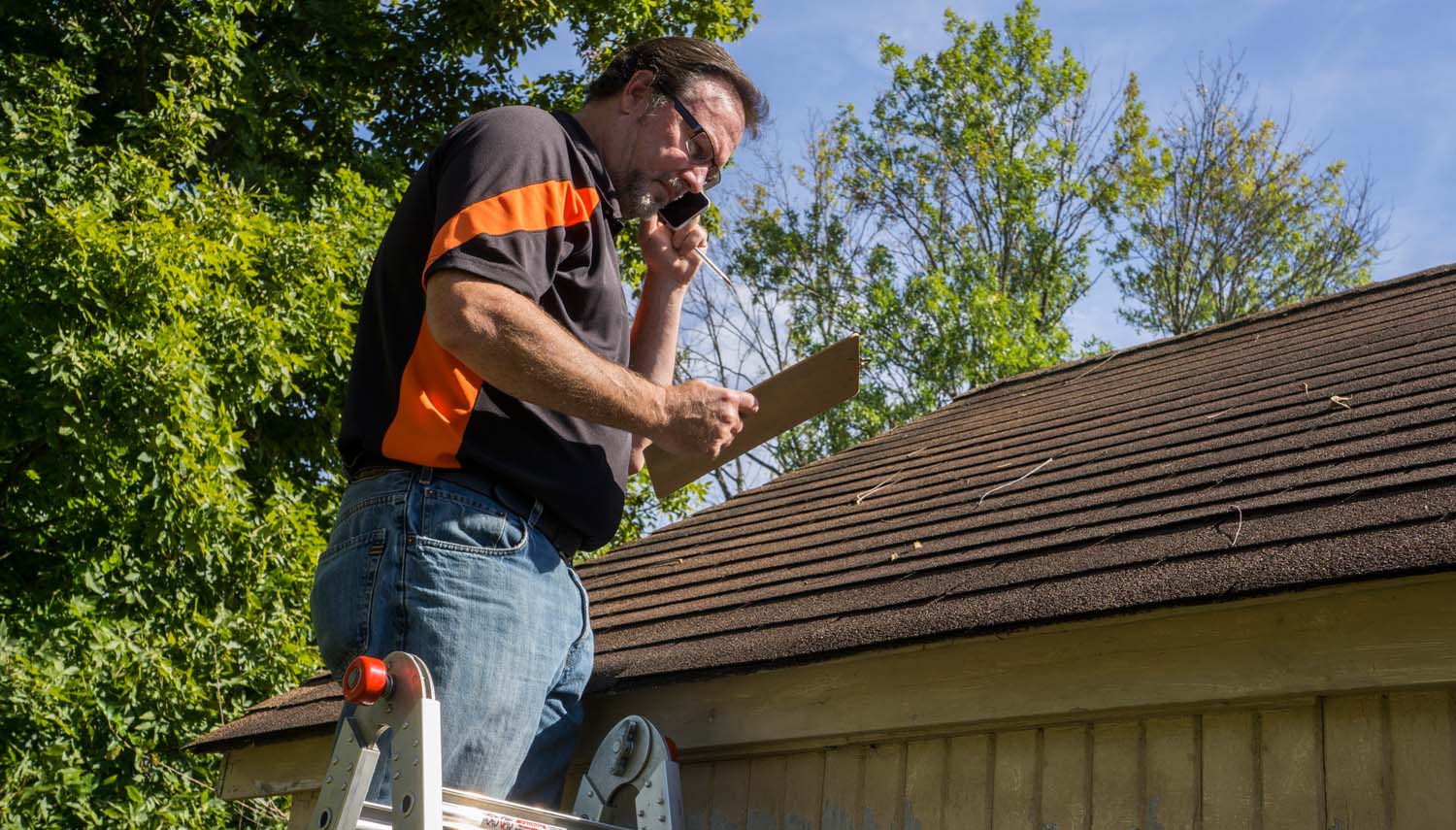 Takeaways About Working with A Contractor
It's essential to shop around to find your contractor. All the clear rules apply to your search. However, here are some points specifically aimed at finding a good roofing repair contractor.
Watch for contractors that try to undercut the competition. This shows up in ways like only requiring one layer in the estimate. It's a guaranteed point that is a huge red flag.
Remember the concerns about protecting your property. Carefully look over the estimate. Anything listed in the protection of your property category that isn't detailed is something you must ask about.
If you see nothing included in the estimate about the drip edge used for the repair, you need to ask about it. If the contractor tries to push this conversation away, get another contractor.
Be cautious of a contractor that doesn't want to specify what components they use. Also, pay attention to an extensive range of, from one to hundreds. The content shouldn't be significant.
Ask about any estimate that doesn't include the roof vent system used. You must know which one it is for future maintenance inspections. Any decent contractor understands this.
These tips can make the difference between a perfect contractor's work and one that can damage your roof. Ask about licensing and insurance as well. That way, you get your repair done right the first time.
Contact Sky Roofing Construction & Remodeling
Sky Roofing Construction and Remodeling is a roofing and renovation contractor, a leading company that serves the San Antonio area. Sky has been in the roofing and construction business for over thirty years and has earned an excellent reputation.
We are dependable and professional, with teams known for their quality artistry, use of quality materials, and ability to get jobs done on time and within budget. For your roofing, renovating, or building projects, Sky's the limit!
To discuss your project and get an accurate estimate, call Sky Roofing, Construction & Remodeling at (210) 942-9797.
Learn more about the roofing and contracting services we provide:
https://skyroofingconstructiontx.com/roofing-services/
Quality workmanship done right the first time
Address
415 Balcones Heights Rd.
San Antonio, TX 78201
Email
Contact@SkyRoofingConstructiontx.com